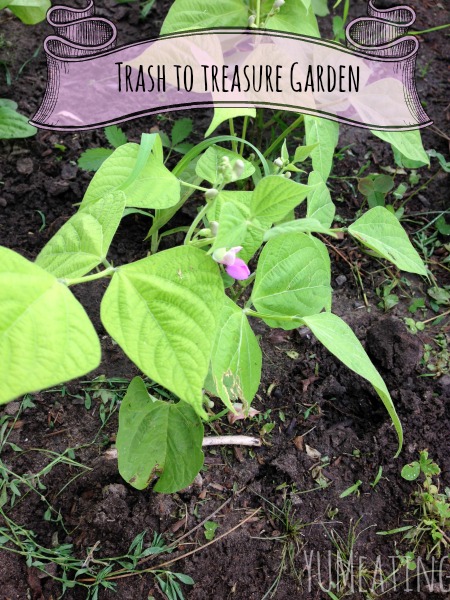 I haven't updated much because for the longest time it seemed like the garden was at a standstill. I did get a large amount of weeds pulled and then I spent a day adding more goodies to the garden. Between husband and I we were able to get a few videos and I tried to snap some photos.
Things are going very well for a couple of amateurs. I mean, we have done gardens in the past, but simple things like radish and tomatoes. Once year we did containers and had tomatoes and cucumbers. I think there were some peppers in there too. Point is, this is our biggest garden and we have quite a few goodies that we don't have much experience growing, if any at all (hello, potatoes!)
Despite all of that, I am thrilled that my garden is working out. We do have a few things that are not growing well and some that are growing a lot more than we expected. At the end of the day, it's a learning experience and I will be better prepared for next years garden.
We've been having a lot of rain for July in Michigan. I am a little worried that some of the plants that are taking a little longer to sprout have drowned. Our cucumbers have taken over the rows of radish and carrots at such an alarming rate. This is what happens when one does not sit down with a sketchbook and actually plan a garden. I think we will be able to save them though as they still seem to be growing at a great pace and we've already munched quite a few radish.
A second row of potato that I put in at last-minute and I felt were not going to sprout – I even had kiddo bury them – sprouted this week with the latest rainfall. I don't have photos of that yet, but I'll be sure to get that in the next post.
I am also noticing that one tomato plant does not seem to be growing any more tomatoes. The ones that are on there are not getting any bigger. So I will need to address this. Another tomato plant is getting large and so are the plants next to it. This was not something I was expecting. However, I am worried now that these tires are too close together.
We're still having fun and I am hopeful we'll have a nice bounty.



Mr Yum gives his point of view. Also, our corn is now more than knee-high today.