We're well on our way into June!
How did that happen????
If you follow me on Facebook or on Instagram then you know I've been posting photos from the garden as I take them. The latest set is already a bit too old as my garden has been growing by leaps and bounds in some areas! It's been so crazy to see how well things are starting to bloom! So, I wanted to get this quick little update done so that I can get you some much more current photos. I'll do those in another post and hopefully I can pick a day of the week to do garden updates.  Here's the first Trash to Treasure post in case you missed it. The post will explain how the garden came to be.
My love of gardening goes back many years. When I first moved in here with Mr. Yum we didn't do a garden. Between work, school and kiddo we just couldn't make time. A few years ago we started container gardening and even planted a really nice and pretty good size garden. The following year there just wasn't time to do one so we did a few containers. Last year we did a few containers, but it just wasn't a good year for a lot of things. I blame that whole barn mess. Since knocking down the small barn left a giant patch of dirt I decided to go ahead and use that to plant a garden since it looked like we were going to be in this house a little longer.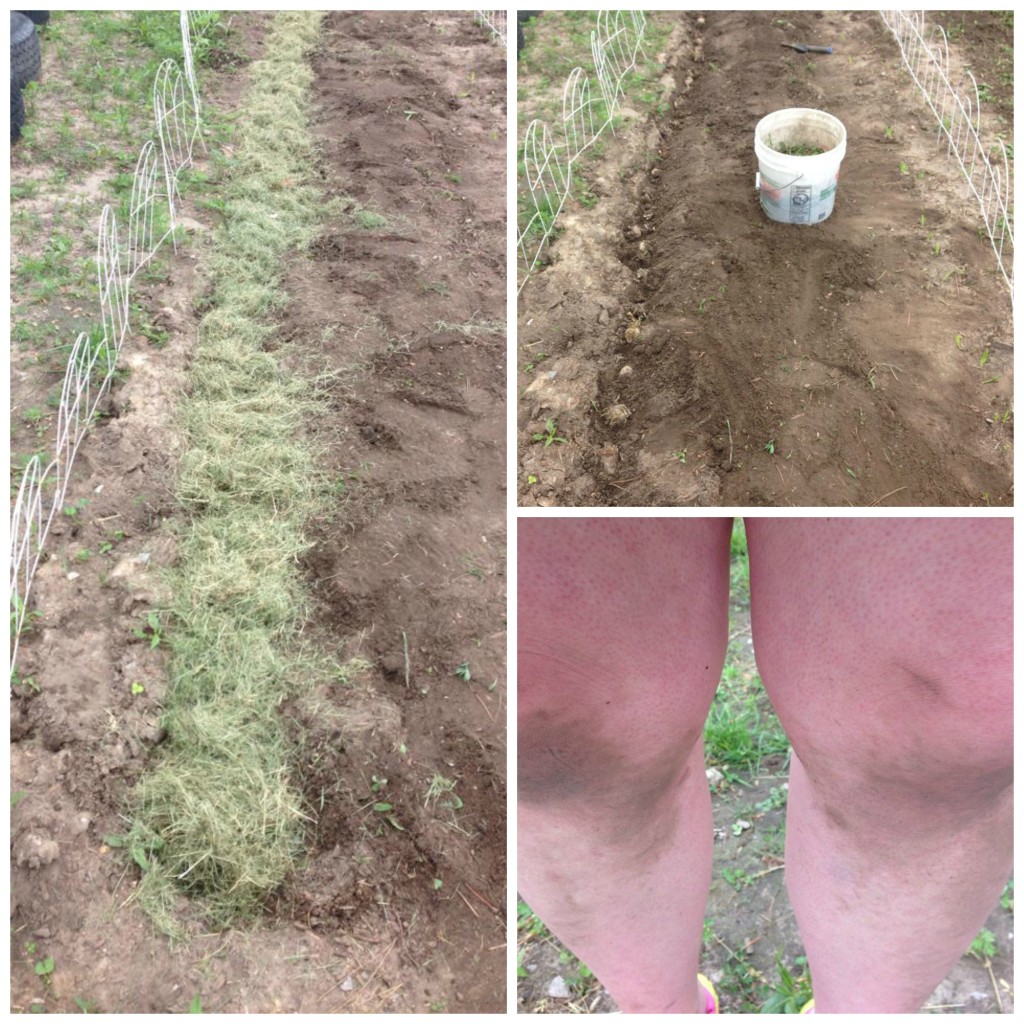 I'm glad I did. Last week I worked out in the garden – mostly pulling weeds. I had to redo the potato line/patch and just some general tending. I forced myself to do a lot of walking around and movement. I even started walking on the treadmill and using some workout videos. I lost 3 pounds last week! Yah!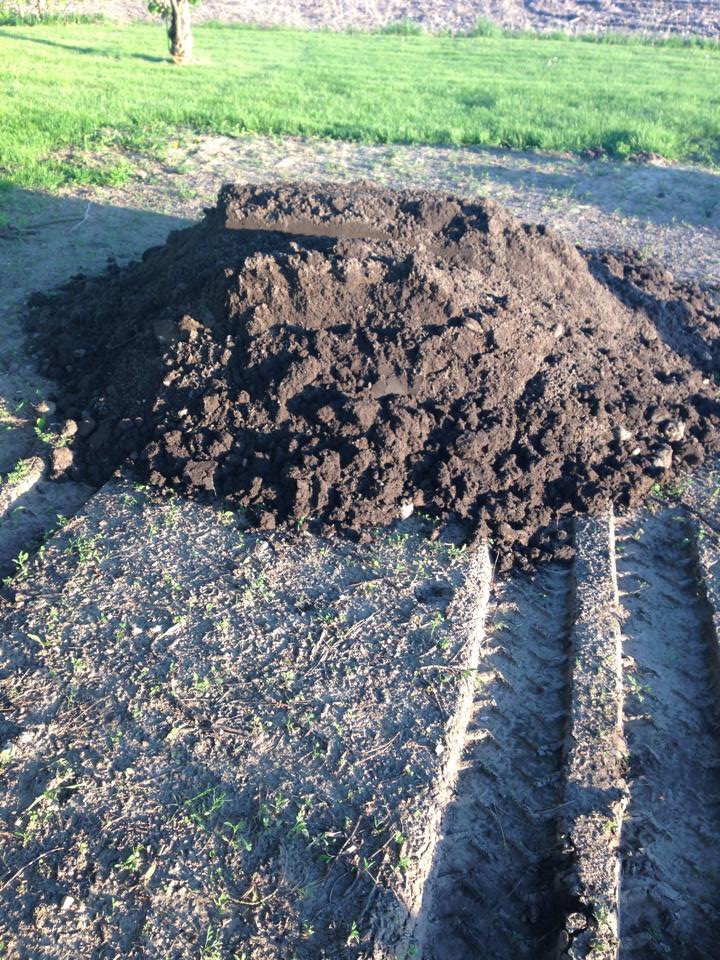 As you can see we got 2 yards of dirt brought in and we started filling up the tires. We have random herbs in the first row and part of the side row by the fairy garden. Kiddo worked very hard getting her fairy garden in order.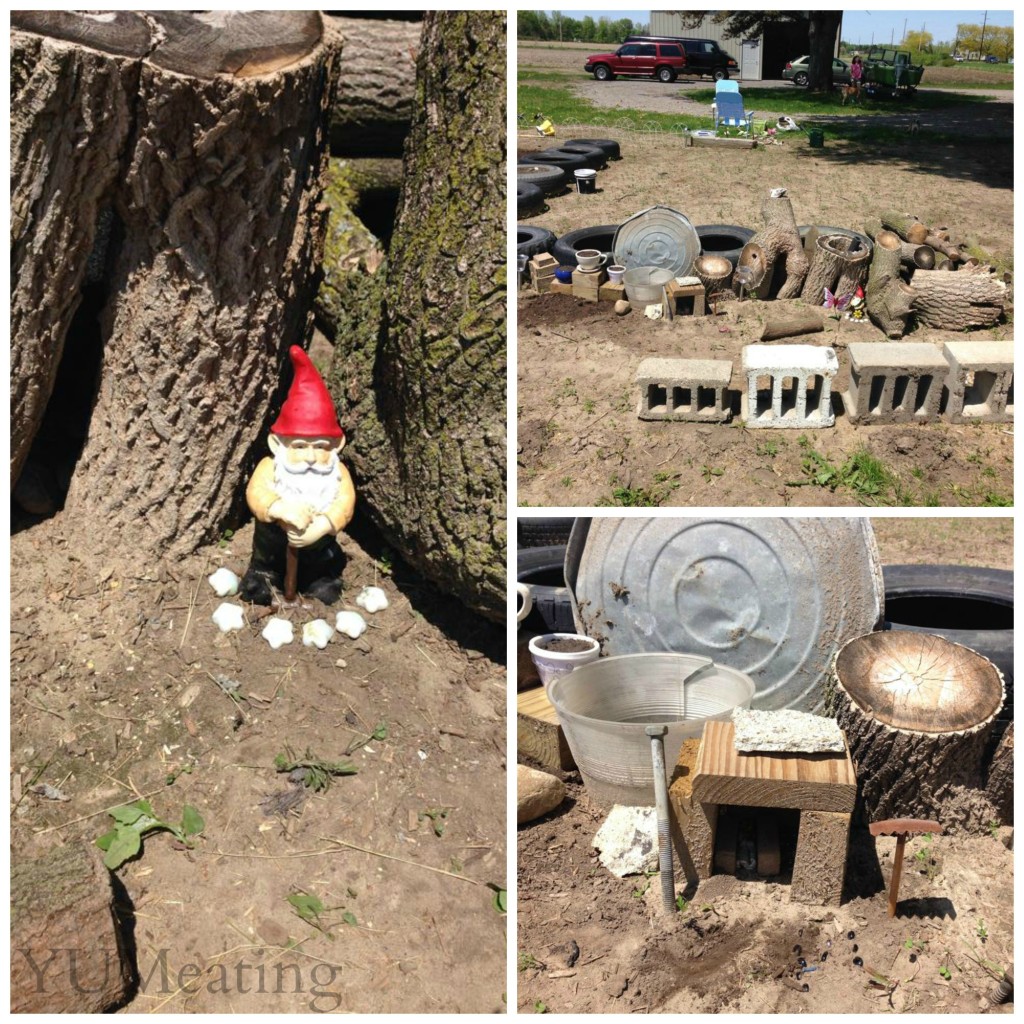 And when I say she worked hard, I really mean it.
Her dad on the other hand….well…
he thought sorting through seeds was work enough 😉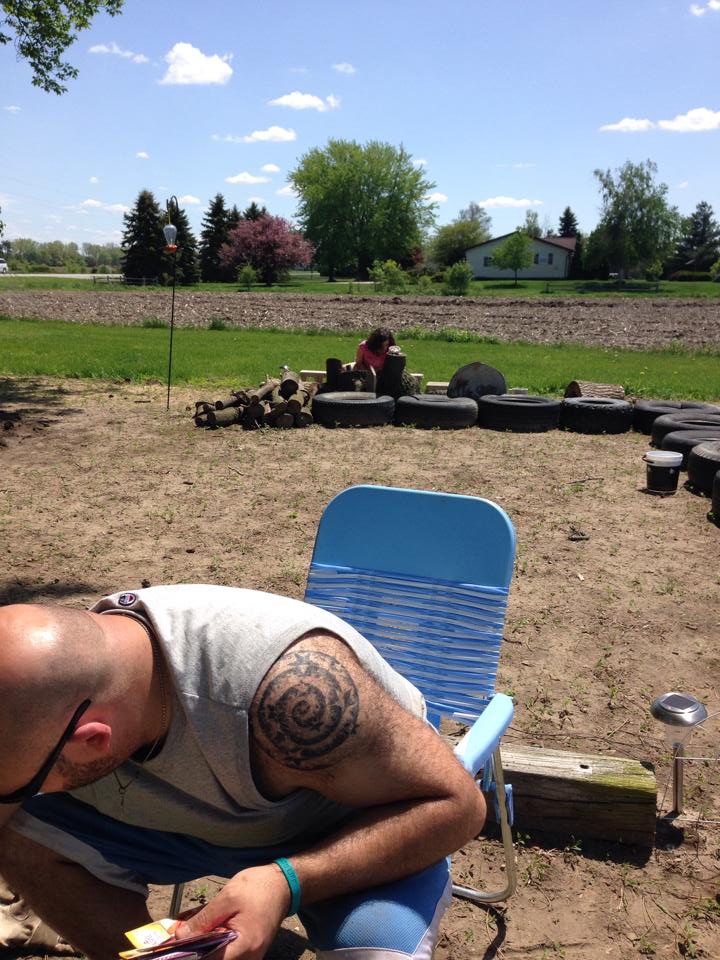 This is what the garden looked like after we got the strawberries, blueberries, grapes and three different types of tomatoes planted in the tires.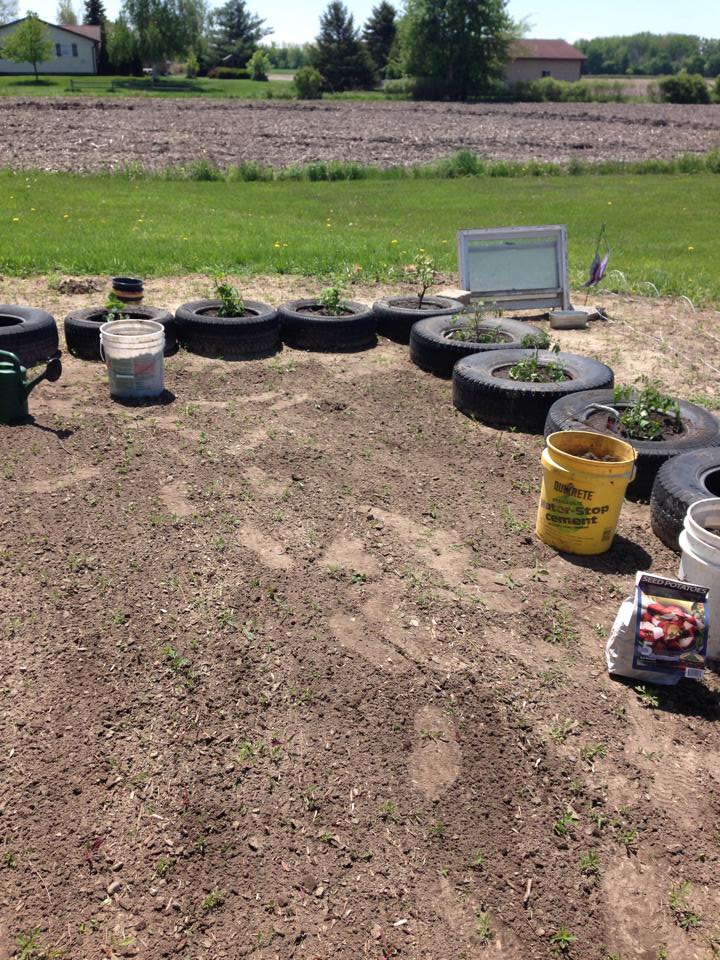 So that was all done towards the end of May. We also churned the dirt.  Things look completely different. I now have carrots, spinach, beets, radish, and tons of beans coming through. These photos I am sharing don't do my garden justice! But, I think I am going to Trash To Treasure Garden on Tuesdays. And I'll try to get better about updating things. This morning I had a nice red strawberry starting to bloom! So its a lot bigger than the photo!
I am so excited! We spent about $200 between the soil , seeds and plants. So, I hope my garden at least produces me $200 worth of food!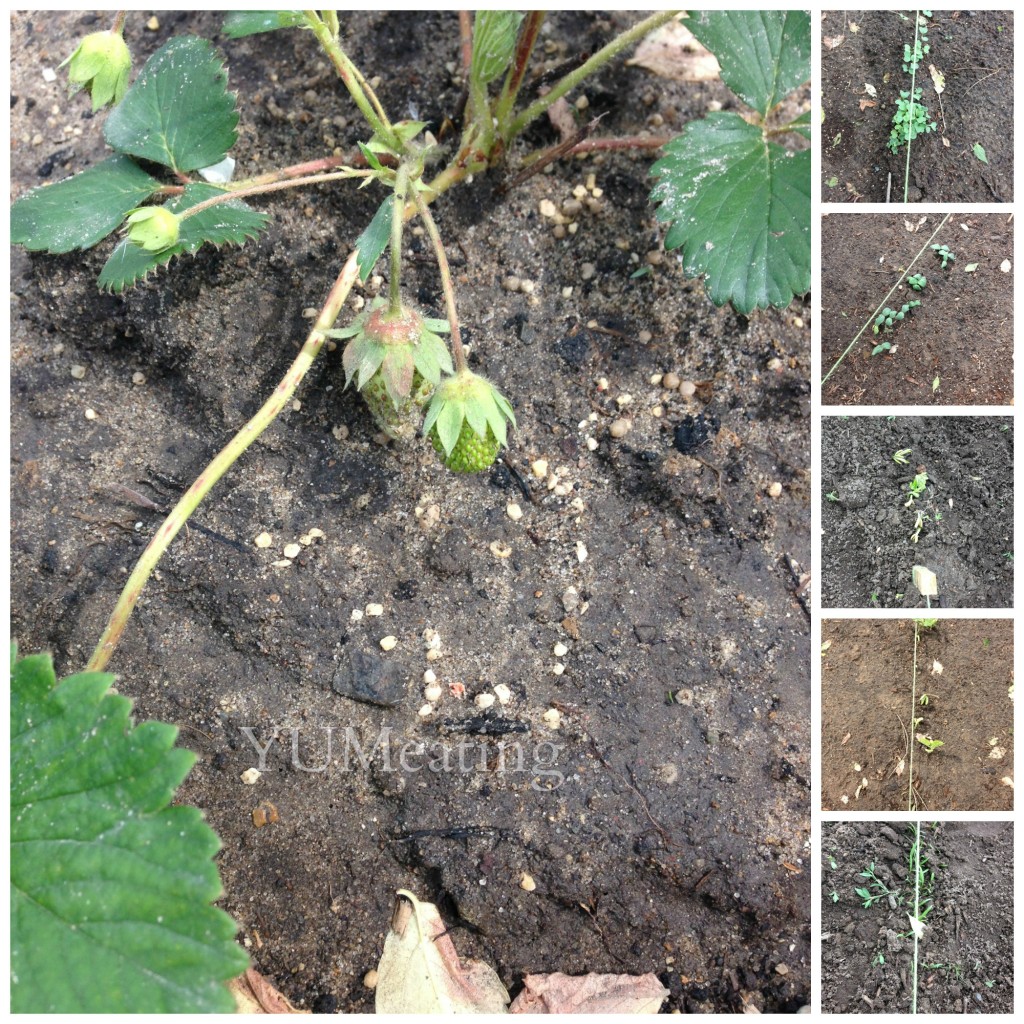 I know it seems silly, but I really am proud of what little bit I have accomplished in the trash to treasure garden these last few weeks.
I hope you'll join me next week as I share new pictures of what's growing (and what isn't!)
Did you put a garden in this year? How's it growing?