How Does Your Garden Grow?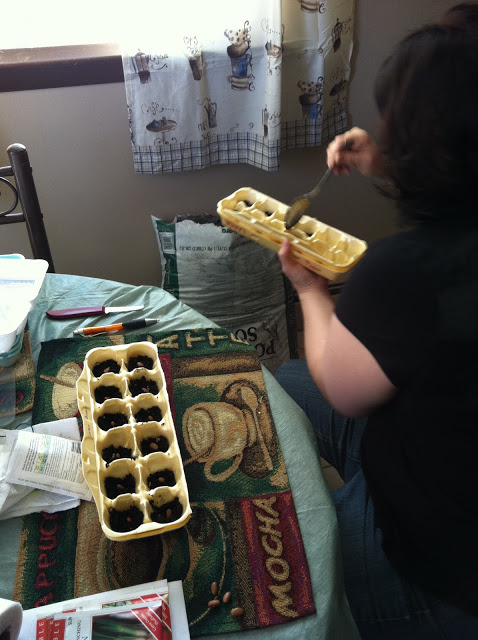 Yeap, thats me. Starting on my indoor garden.
Finally, got my grow along going.
I am only a few weeks late.
That is ok. Better late now that late like we were last year.
The alarm guy was here installing our house alarm. I knew I was not going to get any homework or work done, so I took advantage of the time and decided to try my hand at seed sprouting. I only used half of the pack because I am terrified I am going to mess up somehow and something is not going to grow.
I do not have much experience with growing goodies, but I am sure trying!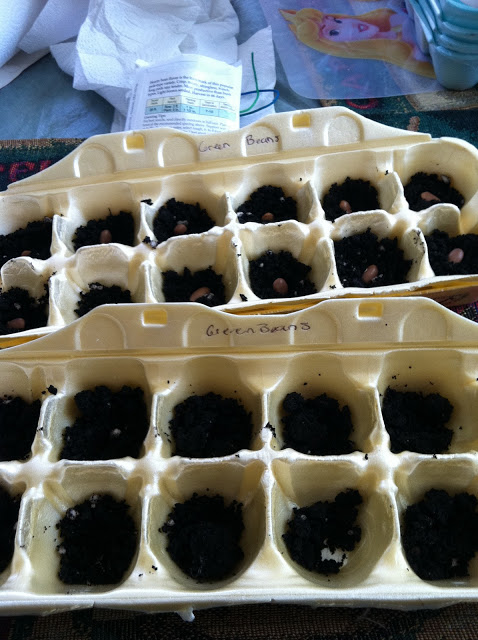 The start of my madness. Looks like I got my first one done. 2 cartons of the giant beans.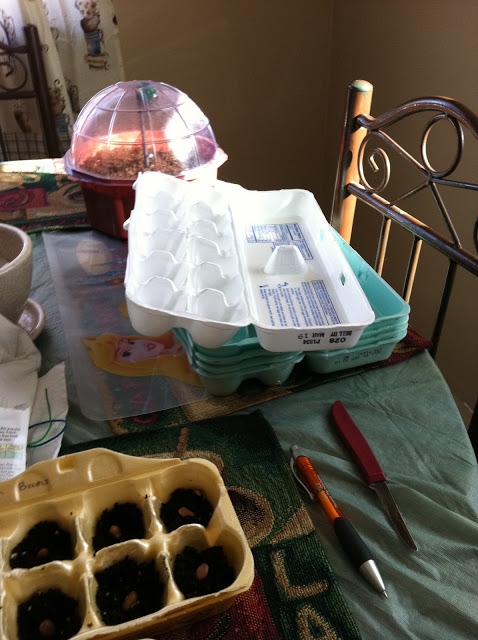 Reuse. I used egg cartons we were saving for when we get chickens. lil m has a fairy garden in the background that we had to take out all the other things that had grew in there since last year. It eventually all died. So, I tossed some flower seeds in there.
 She will get super excited if something starts to grow again.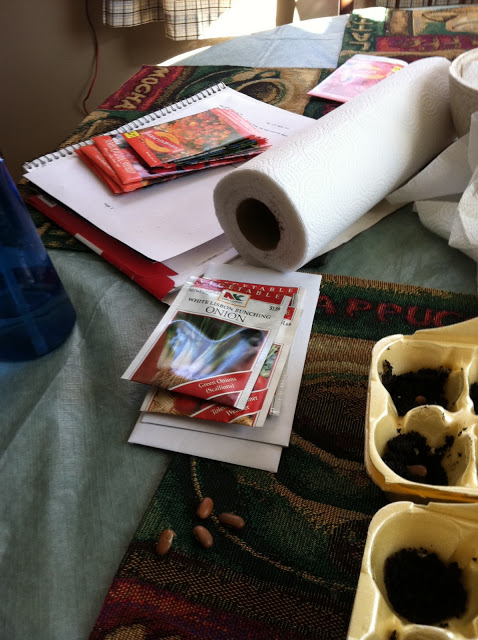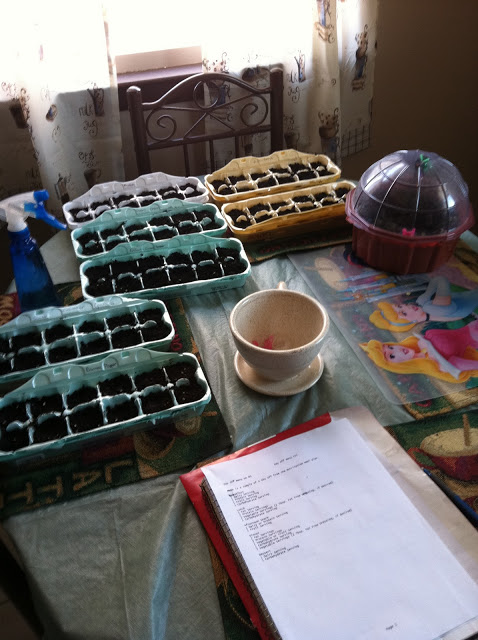 All lined up in a row.
Here is a list of others participating:
The Indoor Garden Starts Today
Growing a Garden Indoors (Update)
Those are the only links I have so far of others doing the indoor garden. If you guys have a link, feel free to leave it in my comments and I will gladly give you a link in my blog on the next update post.