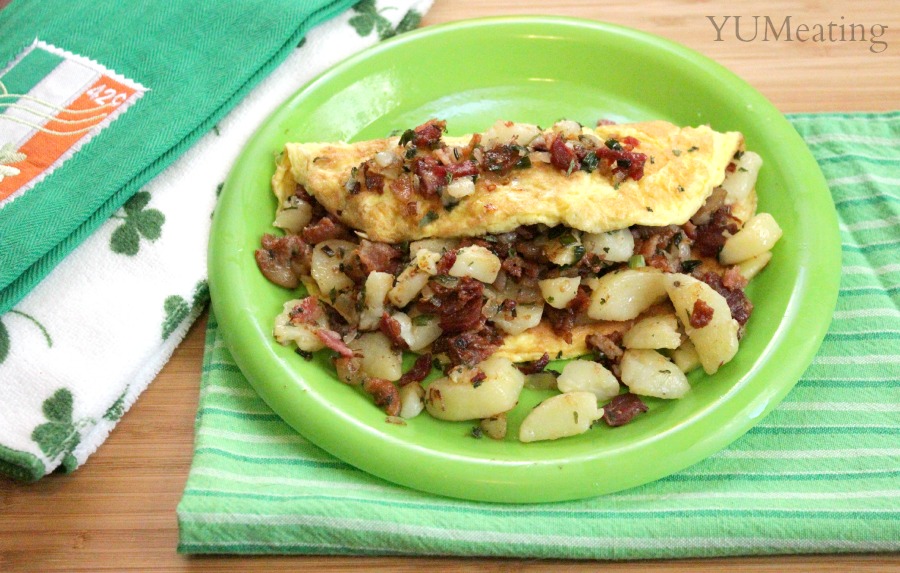 Time to take a break from all the side and dinner items. YUM doesn't post near enough breakfast items. I know, it's terrible!  The problem is I am a creature of habit and I end up eating pretty much the same thing for breakfast. It's also generally something pretty simple like some eggs or a smoothie.
This Irishman's Omelet was make special just for the husband. While I took part in making it, I took no part in eating it. This is one of those recipes I have been eyeing for way too long and figured March was as good as time as any to get it done. Plus, I am pretty sure the husband was not going to complain about his giant breakfast omelet.
My only complaint about this omelet is the length of time it took to make it. My weekends are spent making breakfast, lunch and dinner for myself, the husband and kiddo. I am not a huge fan of giant productions during the week unless it is something I am putting together for the website. During the week, I admit, I get a little lazy with my cooking. I stick to basics and don't really get fancy. I found this recipe in my favorite Irish cookbook, Irish Traditional Cooking by Darina Allen, but I wasn't thrilled that I had to cook one ingredient, then another, then another OR use different pans to cook at the same time.
I am however a fan of trying anything once. Since husband had a morning off I thought it would be a great morning to experiment.
After much debate I decided to head to the kitchen.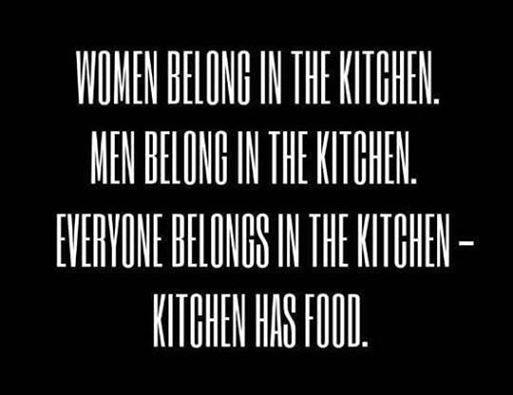 Oddly enough the husband had this posted to his Facebook wall.
Hardee har har husband.
First things first, we had to fry up some bacon.
Once the bacon was all done I set it aside to cool.
Then I cut up some green onions and some white onions and cooked it in the bacon grease. This, obviously, isn't for the faint of heart.
It is, however a perfectly logical thing to do if you believe in low carb,  moderate to high fat, moderate protein, and not wasting anything.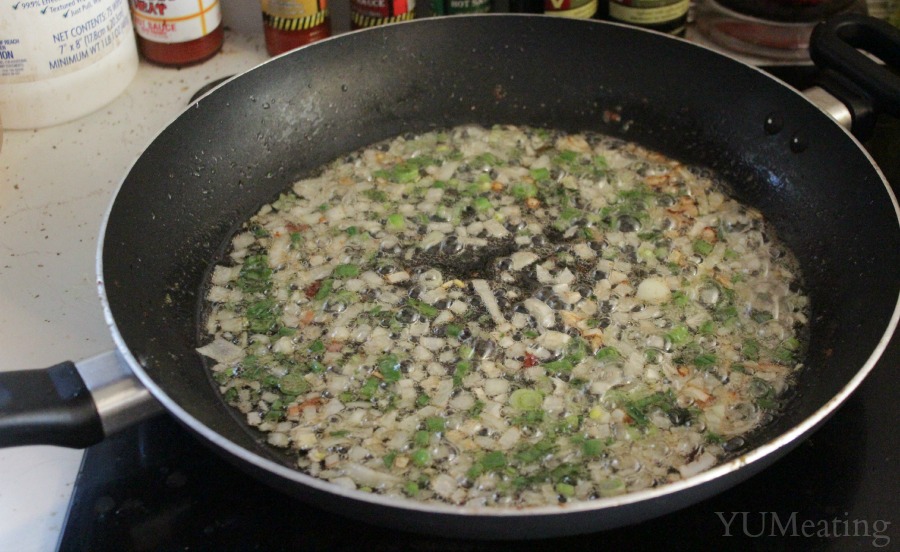 Then I added the sliced potatoes to the mix.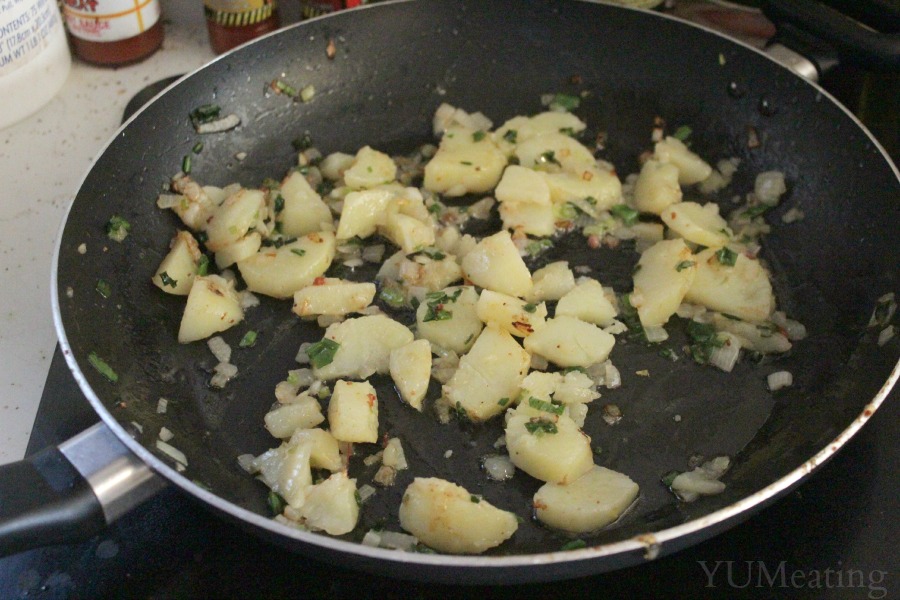 I chopped up the bacon and added it to the potato mix when the potatoes were soft and done.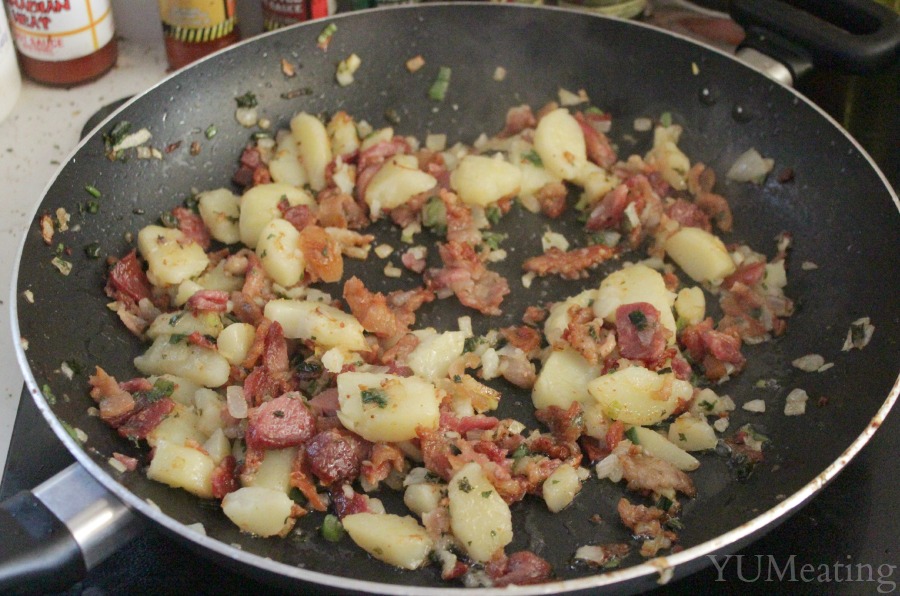 After all the inside stuff was done I whipped up a 3 egg omelet.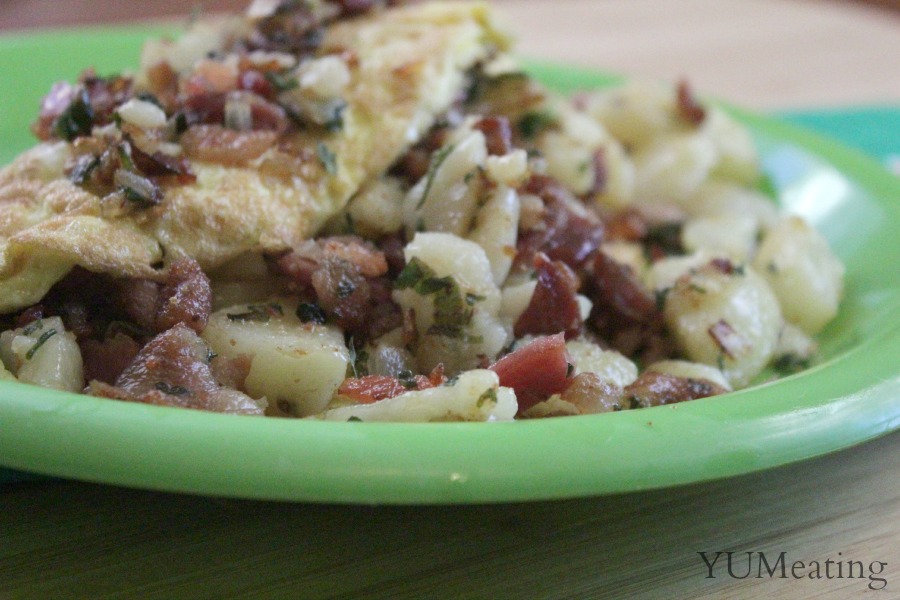 Shoved all the stuff inside and plated it for husband. Of course, he had to wait so I could take some photos!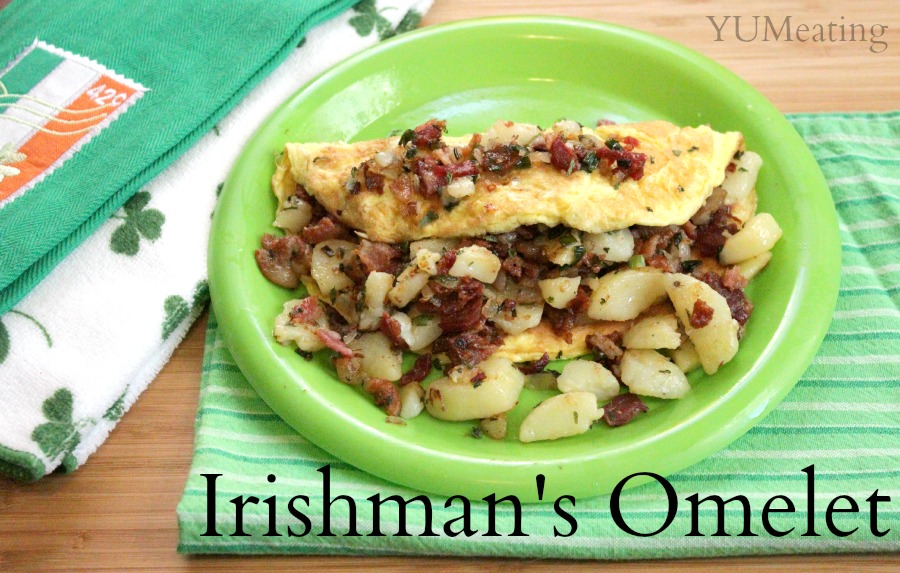 Bless his heart, it took him some time be he sat there and ate every single bite!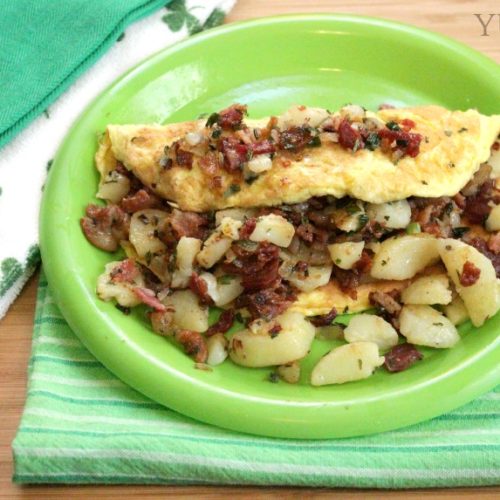 Irishman's Omelet
Adapted from pg. 35 Irish Traditional Cooking by Darnia Allen
Ingredients
1/2

lb

bacon

1/2

small white onion

1-2

green onions

3

small potatoes

peeled and sliced

4

eggs

parsley

pepper

salt

butter
Instructions
Cook the bacon until done.

Place on plate and set aside. Do not drain grease.

In same frying pan cook the white and green onions and add a dash of parsley.

When onions are tender add the sliced potatoes.

Cook potatoes until they are soft and done. Do not over fry.

Sprinkle mixture with salt and pepper and set aside.

In a small bowl beat 4 eggs.

Add a dash of salt and pepper to the mix if you like.

Warm a medium size frying pan and grease it.

Pour in the egg mixture.

Cook for 1-2 minutes and then flip.

Cook for another 1-2 minutes.

Flip again to make sure eggs are cooked thoroughly.

Plate the flat egg omelet.

Put your ingredients on one half of the egg and then fold the other half over.

This recipe is meant to serve two. You can either make two small omelets and share the filling or make one large one and plate half on each serving dish.