Blueberry Donuts with Lemon Glaze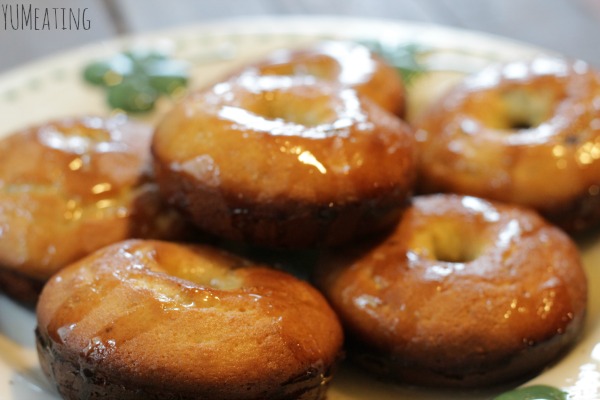 Oops. I did it again.
I got lazy and resorted to using a Jiffy box mix.
I try really hard to cook as much and as often as I can, but sometimes I just have to resort to the box. Sometimes Jiffy and I can be best buds and there are times when I am cursing them like an angry sailor. I tend to do a lot of experimenting with Jiffy mixes, too because I have a local outlet which sells them for 25 cents a box. Plus, they remind me of my great-grandma and grandma. I just can't imagine my life without those little Jiffy box mixes.
You know why else I love them so much? Perfectly portioned for me and my family.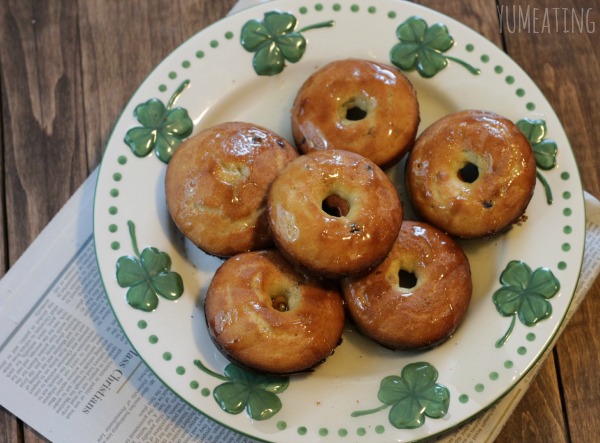 Since kiddo is only here on weekends, I don't have to worry about half of a cake pan yelling at me during the week to eat it. Besides, it's not like we use them every week, so I don't feel bad about throwing them into the mix every so often.  I do make my own pancake mix, so I think it's a fair trade. 😉  I know I should not eat this stuff at all as it doesn't help in the weight loss or insulin resistance department.
Middle of summer I started to get obsessed with cooking, baking and drinking lemon garnished goodies. I think it has died down a little bit because our summer quickly turned into fall with the never-ending rain.
Bah. Humbug.
Since it's cooler I thought I would take advantage and turn the oven on.
Besides, sometimes you just have to have a warm donut right out of the oven.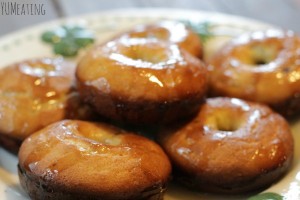 Blueberry Donuts with Lemon Glaze
Ingredients
For the Muffins:

1

Bluberry Jiffy Muffin Mix

1

tbs

Lemon Juice

1

tsp

Lemon Zest

1/4

c

Skim Milk

1

egg

For the Glaze

1/4

c

Skim Milk

1/8

c

Lemon Juice

1/8

c

Powdered Sugar
Instructions
Preheat oven to 400.

Grease your donut pan with your preferred method.

Pour all ingredients in a bowl and blend on low until all ingredients are well mixed.

Using a small spoon, spoon the batter into the donut pan.

Do not fill to top as batter will expand when cooking.

While the donuts are cooking you can mix up the glaze. If you want it a little thicker, add more powdered sugar.

Once donuts come out of the oven place them on a plate and add the glaze to the top.

Serve warm or cooled.
Do you have that one thing you know you are supposed to eat but you just can't give it up?