Welcome to March! I'm so excited for this month. Besides October, March is my favorite month because all the retail stores bring out their St. Patrick's Day goodies and I can always stock up on plenty of Irish clothing, dishes, and other knickknacks stuff that I might want. Honestly, I wish I could find this stuff year-round without having to go to specialty Irish stores, but it is what it is.
I'm also excited because I am going to bring you an ENTIRE month's worth of traditional Irish cooking and recipes. I've been working very hard all year to get this month in order so I hope you enjoy everything I share!
January 25 is National Irish Coffee Day. I decided to forgo writing a post here at YUM because I wanted to save my Irish Coffee for March. So, I lent my pen (or my typed out Word document) to Nicole over at 350Preheat for a guest post. I love that she immediately thought of me for Irish Coffee Day!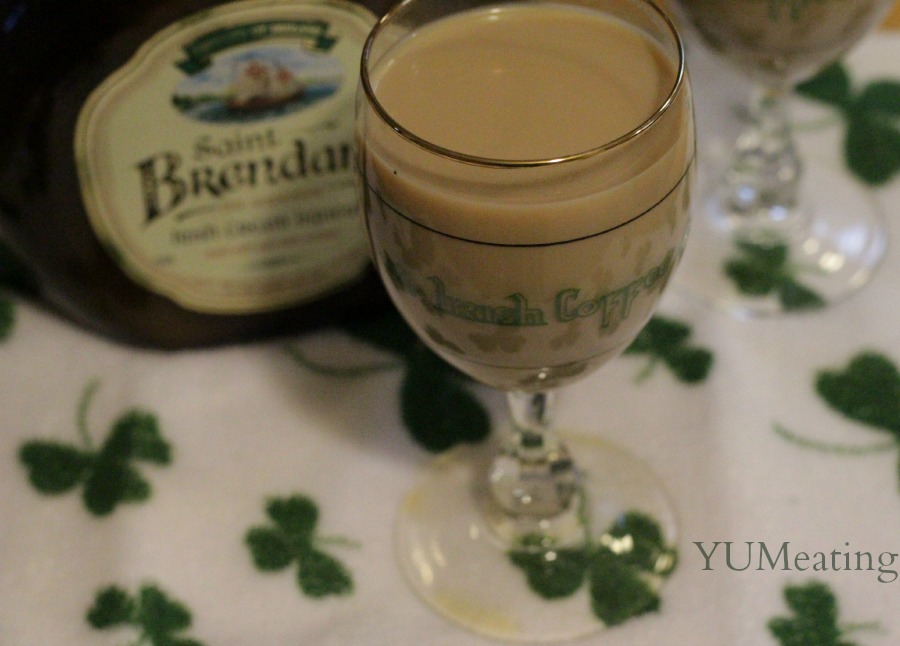 I'm not going to get too wordy today because I want you to enjoy your Saturday (maybe with a cup of Irish Coffee?)
There are a few different ways you can make Irish Coffee. Sometimes I use Jameson, sometimes Bailey's or sometimes St. Brendan's. It really just depends on my mood and which Irish Cream was on sale 😉 St. Brendan's seems to always be cheaper in my area, but sometimes Bailey's will be on sale. The brown sugar, in my personal opinion is optional as well as the whipped cream!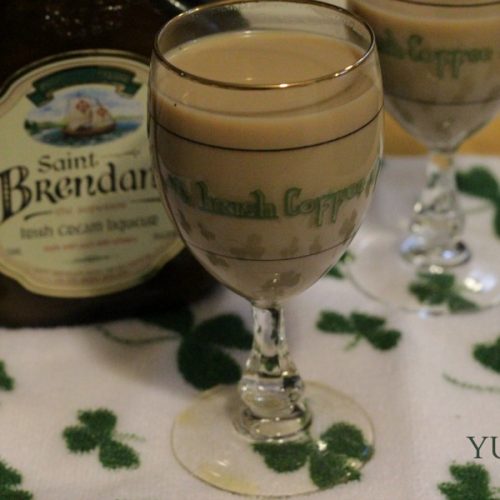 Gaelic Coffee
Ingredients
1

measure of Irish whisky

or Irish Cream

2

tsp

soft brown sugar

strong black coffee

softly whipped cream
Instructions
Warm a medium-sized wine glass by running it under hot water.

Add the brown sugar and Irish (or Irish cream) whiskey to the glass.

Slowly pour in the coffee and stir well.

Place the whipped cream on the back of a spoon and gently place it on top of the coffee.

You want the cream to float, so don't stir!
Slainte agus soal agat! (Health and long life to you!)