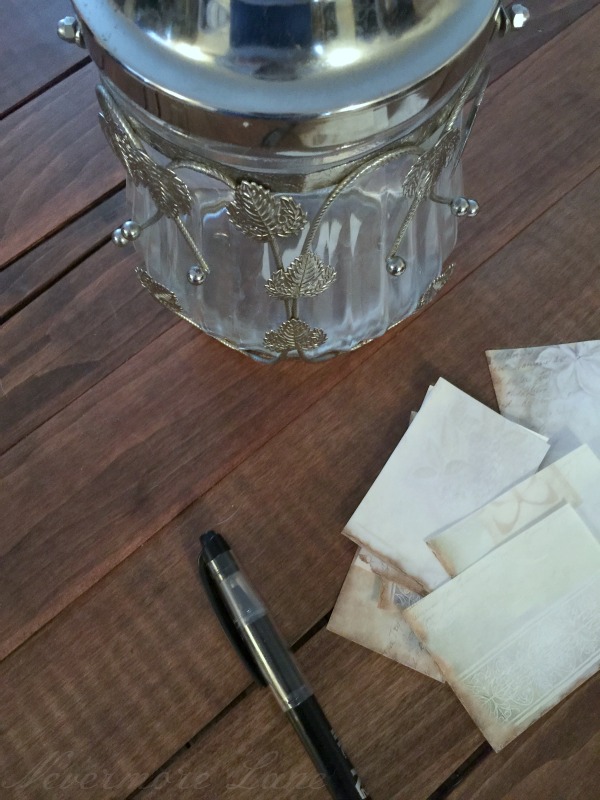 Do you guys remember at the first of 2016 I saw a post on Facebook and had decided to bring in 2016 with an Awesome Jar of my own? It showed up just a few days after I had packed my things and parted ways with the McConnell household.  I wasn't feeling super happy about my situation and was wondering what I was going to do with myself.
Despite how 2016 ended, I had a LOT of great times, plenty of smiles, did a bit of traveling, and was able to get back to me again. Overall, it was a pretty amazing year for me. I was ready for it to be over though.
2017 has so many wonderful things in store for me and I could not wait to get this new year started.
I found my pretty music box jar on a trip to some antique shops with my mother a few years back. It sat in the china cabinet at the house with kiddo and my ex for the longest time – doing nothing. Now, it's doing something. Something very special.
Starting January 1 when something awesome happens or I feel like I have something to be thankful for, I am going to place that on a piece of paper and put it in my jar. On New Year's Eve I am going to sit down with my awesome jar and remind myself of where I was when the year started and how far I have come by the time the year ended.
The directions are a bit different from what I am doing, but that is okay. Take your jar and make it what you want.
So, what did my Awesome Jar contain for 2016?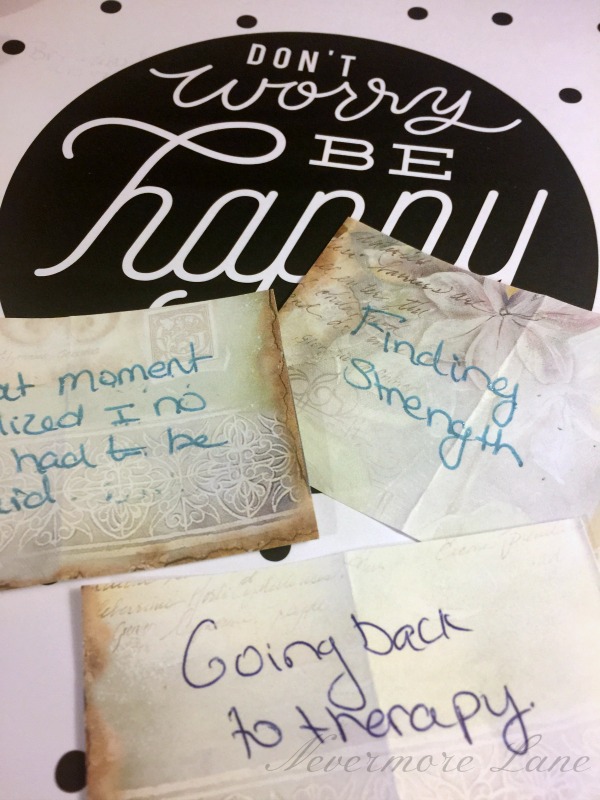 Thankful for crossing paths with my (no longer) friend D. For she gave me Stevie Nicks.
Thankful for crossing paths with 'book boy' even though we are no longer friends, because he gave me strength and courage.  He believed in me when I couldn't.
Thankful for that moment when I realized I no longer need to be afraid.
Finding my strength.
Having my 1st ex husband back in my life. He's been an amazing supporter and friend.
Awesome support of all my besties, near and far.
Getting back in to therapy with the best therapist I have ever had!
At the end of the year there will be an update on the Awesome Jar and then we'll start again next year!
Have you ever made an Awesome Jar or similar? I would love to hear about it.