My Favorite Eats in East Tawas, MI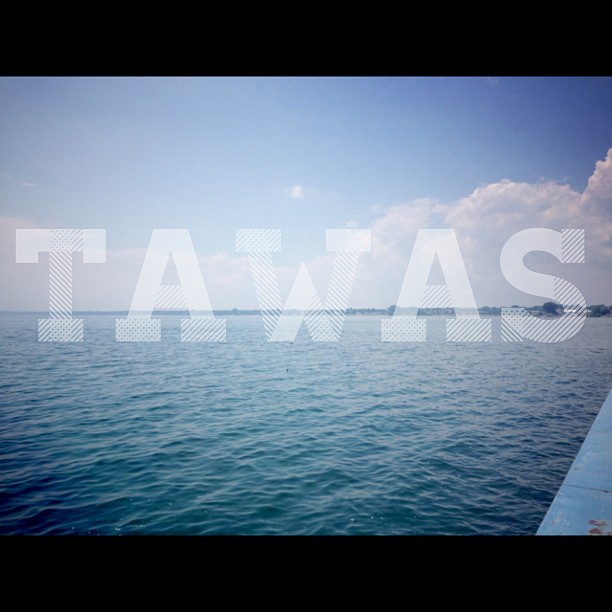 As we say good-bye to summer I am reminded that the beach season is over. That mean's it's time for me to say good-bye to my favorite town – at least for the season. That is, unless the weather holds up around our anniversary (Nov. 7) and we can take the 1 1/2 drive north. (Edit: We ended up going to Houghton Lake, MI instead.) We've been able to do it in the past and say at our favorite little resort. Even though we can't wear shorts, we can still walk the beach and visit our favorite shops.  I am thankful we were at least able to take a weekend trip back in May. 
East Tawas brings back a lot of happy memories for me. As a young girl living in Oklahoma we would take the 1600 mile trek across the states to see our family. My mother, my grandmother, some aunts and cousins would pack up the van and head to East Tawas. My other aunt and cousins would come down from Oscoda, which was the next town over (up.) We would walk around the small downtown and check out all the shops. Back then a lot of the shops were food and gift related and always had some sort of samples for tourists to try. Then we would stop at Marion's Dairy Bar for some Michigan made ice-cream. We would all then cross the street and walk the docks out into the water while we checked out our boats.
When I was really young my grandmother would tell my cousins and I that if we could walk the whole dock and back – finishing all of our ice cream before it melted we could have another one. Well, it wasn't until we were much older that we realized that maybe we shouldn't get the giant waffle cones with 3-4 scoops of ice cream.
East Tawas is also the place where I "fell in love" with Mr. Yum. I think a part of me always knew I had strong feelings for him, but during our first trip there I just knew that we had a really great connection.
East Tawas is a small town, but it packs a lot of punch. It's one of my favorite little places here in Michigan.
So, let me tell you about the top five best places to enjoy some eats while you are in town. (In no particular order)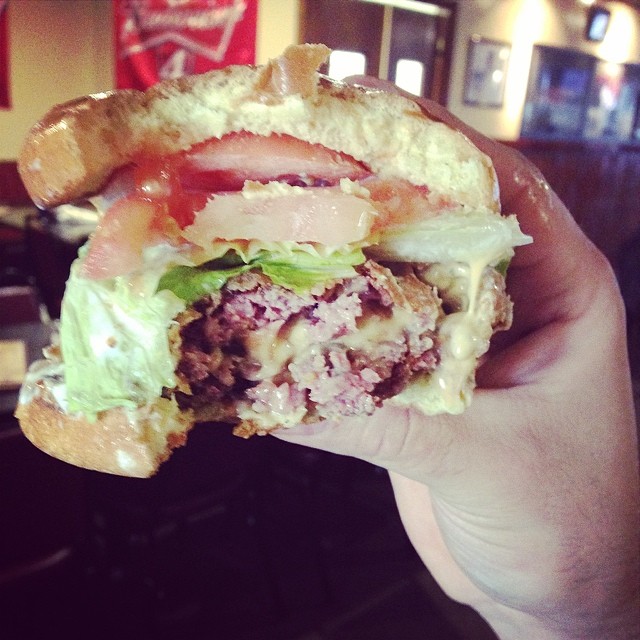 This was a deep-fried and stuffed burger. And he wonder's why he has to take meds for his blood pressure , triglycerides and heart. 😉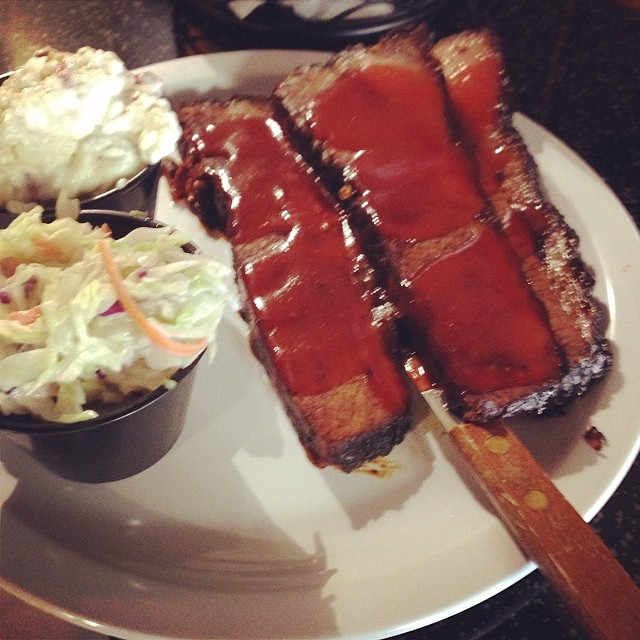 Smoked brisket. #nomnom
1. Wingin' It – When we stopped in to Wingin' It we were heading down the street to check out the Irish pub we usually pop in at. We were surprised to see it gone, but at the same time, interested to see that a wing shack had opened in its place. We really enjoy hot wings – especially if they are cooked to perfection. A lot of the shops here put their sales ads and menus outside. So, I checked their menu and saw they were also a smoke house. Ohhhh and they had brisket. Hubs tried this super fatty deep friend burger that made my skin crawl just looking at it. I of course had the brisket. We also shared some wings as an appetizer.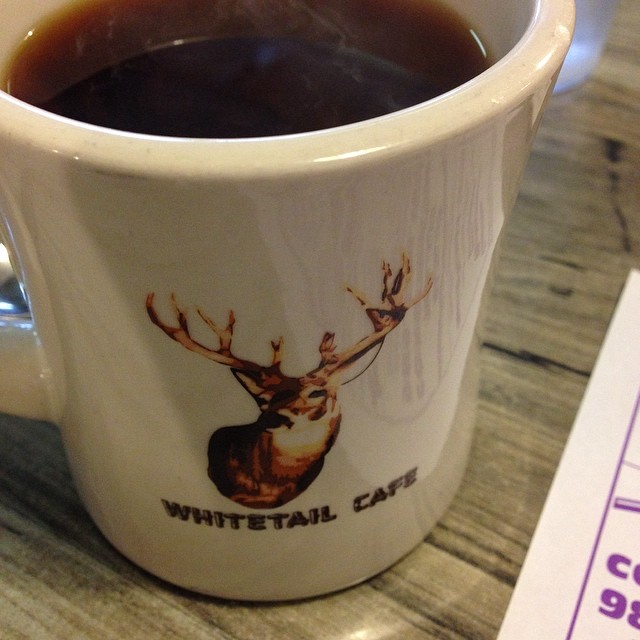 2. Whitetail In (facebook page) – Whitetail in has been around for as long as I can remember. Although I am not sure if it was around when I was younger. I wish I would have stuck my head in on our first trip, but it wasn't until we had taken a few trips before giving it a try. In our past trips we would either eat breakfast at the restaurant in the hotel or head down to the Irish pub for a $1.99 breakfast. Well, the pub is no longer there as it was sold and Wingin' It took over the space.
Whitetail is small. So small in that I think maybe there are 10-15 booths. They are only open from 9am to 2pm. It's a diner dive and should be featured on Diners Drive-In and Dives. (aka Triple D.) The wait it short, the wait staff is super friendly and constantly on the go. The food is home-cooked amazing goodness.
Best part, it's one of the cheapest places to eat in town. I had an omelet and he had steak and eggs. We barely paid $13 for our bill and that is with a tip.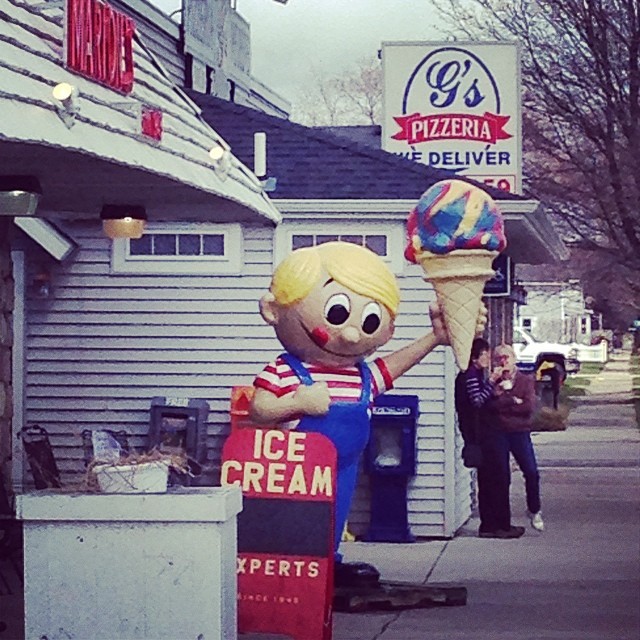 3. Marion's Dairy Bar (facebook page) – Like I mentioned in my intro, Marion's is a longtime favorite of mine. Sadly, they close in the off season so I can only visit my favorite ice cream shop during the spring, summer and right around the time school starts. I love the giant homemade waffle cones and the made in Michigan Mooney's ice cream. So many memories with my family. Now I get to share those memories with my own family.
On our last trip there the Marion's mascot had received a makeover and was about to be placed back on the rooftop. The business has been around since 1969 and felt their original mascot should be restored. We just happened to go the weekend they were putting 'Marion' back on the rooftop. They allowed photo ops but every time we passed by it would either start raining or their would be a line of people. So, I snapped this one instead.
4. G's Pizza –  (website) G's pizza is my favorite. They have a few in the state but this one is, in my opinion, the best one in the state. Every time we go to Tawas we have to save one of our meals for pizza. This is a Michigan chain supported by made in Michigan products.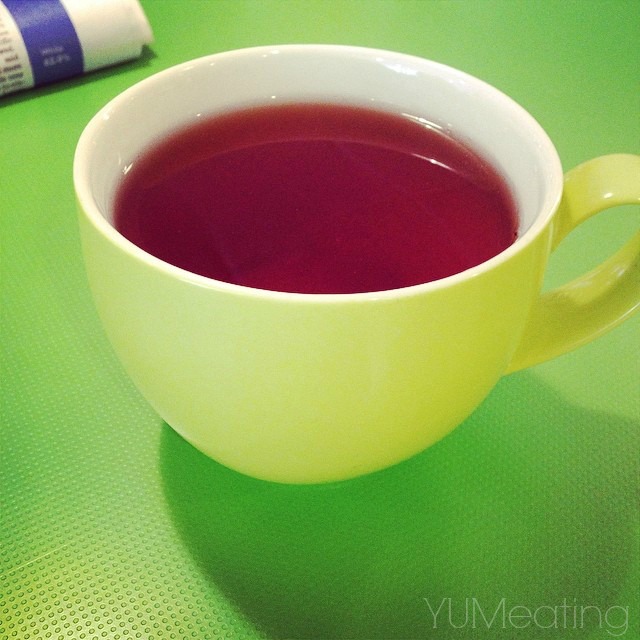 5. Diversions Tea House – (here's my post about my awesome experience there.) Visit their website.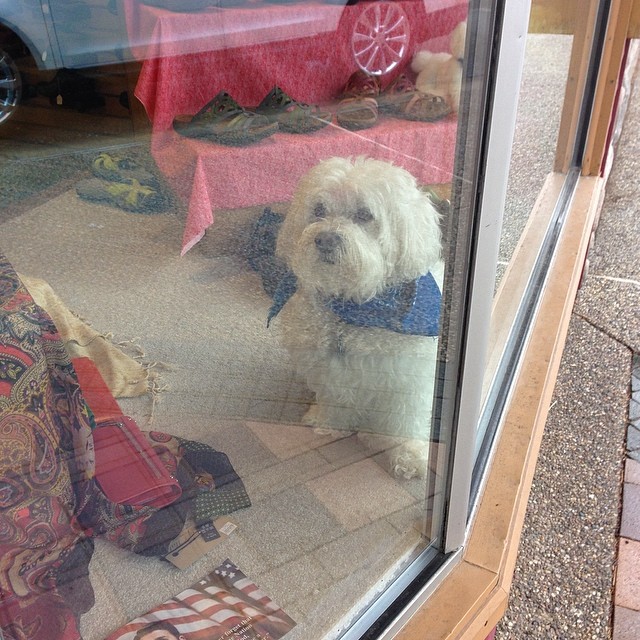 My favorite part of downtown East Tawas is this little guy. He sits in the window of the shoe shop watching the world pass by. His human in the manager there and he's really friendly when  you pop in.
I hope you enjoyed hearing about East Tawas, Michigan; (one of) my favorite little coastal town. 
Are you on Yelp* ? I would love to have some more travel and review friends to connect with.