#UglySweater #5k and January's Fun Run #FRBChallenge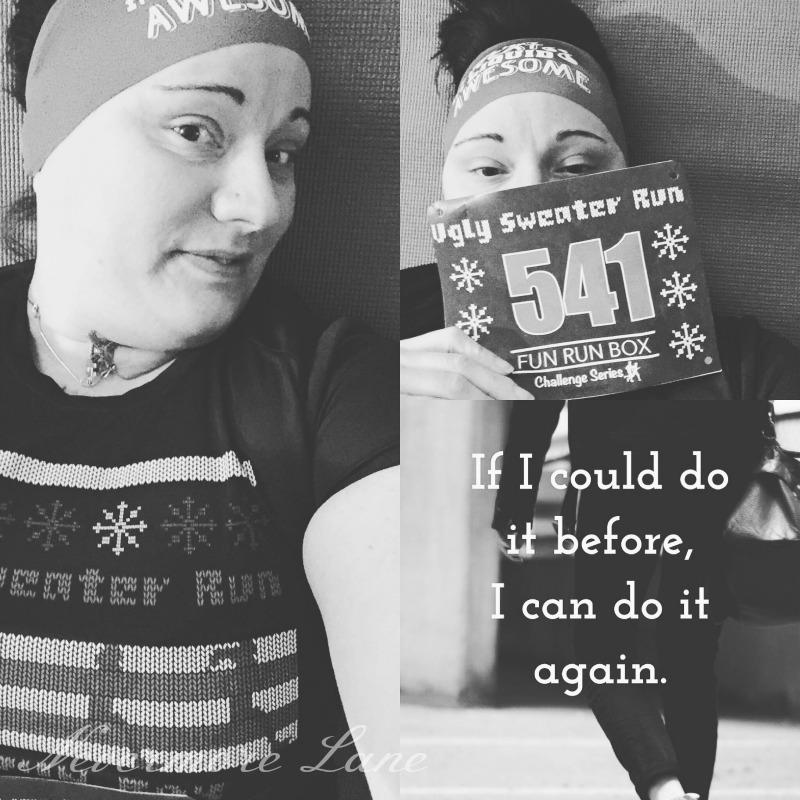 Guys! I ended 2016 with a bang doing a 5K fun run – the Ugly Sweater.  I was sweating it though. I had taken a couple of weeks off from the workout game and was worried this was going to suck. I didn't do too bad.  I am thankful for the Brand Ambassadorship with Fun Run Box. Without that motivation I probably would have ended the year on a downturn. Quite a bit happened the last few weeks on the year and as I sit here writing this post, I can tell you, I am ready to see what 2017 has in store for me. I have quite a few things coming up that I can't wait to tell you guys about !
I am thankful for everything 2016 brought me, especially all of the running events! The best thing – I lost FORTY pounds ! I want to keep on trucking this year and drop another 30. I am positive I can do it.
December's Fun Run Box was all about the Ugly Sweater run. It came with the wick wear shirt, an Ugly Sweater run beaded necklace, a light for your shoe to help with running in the dark, and some other samples. December was such a crazy month for me that I didn't get a chance to write a post or take any photos of the goodies. 🙁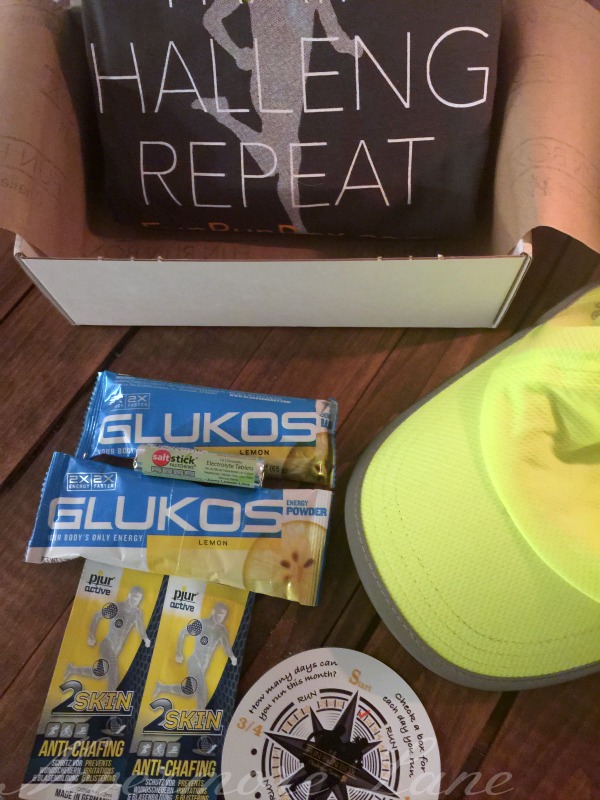 So, let's get in to the January box, shall we?
This month, my running will continue forward. Something I picked up on towards the end of last year was that my weight was stalled. Someone suggested I do sprints and let me tell you – it's not easy – but it worked! I will continue forward with that.
This months challenge, is not a 5k but rather to run at least one mile, per day, every day, from Jan. 1 to Jan 31. I am not sure I can run everyday. I have my own workout challenge I am working on this month, so I'll do as many miles as I can. But, it is still a great challenge.
The Fun Run Box contained another shirt. This one is not a wick shirt, but just a general v-neck shirt. I'll still workout in it 😉 It says 'Train. Challenge. Repeat.' on the front. Then the back looks like a piece of notebook paper.
New Years Resolutions.
Run a marathon. Marathon is crossed out and replaced with 5k.
Eat healthy. They are both crossed out and changed a few times before settling on drink less.
Run every day. This is replaced by once a week.
Super cute.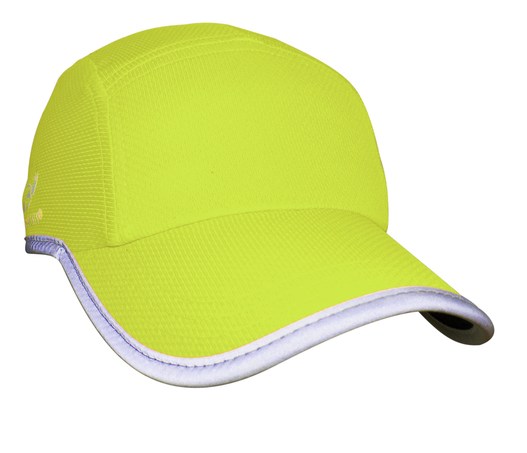 When I opened the box, the first thing I noticed was the bright, fluorescent, reflective hat from Headsweats. I love that this hat is bright and has a reflective strip. The days are so much shorter here in MI and it has made my time outside non-existent. Another thing I like about this hat is that it is quick drying like wick wear. Bye bye sweat in the eyes.
2Skin Anti-Chafing lotion. Prevents irritation and blisters. I don't really have a problem with chafing, irritation or blisters. I used to get blisters once in a while, but since switching to Hoka shoes, that is a distant memory. Sadly though, for some reason the Hoka have been giving me issues. I'll have to catch you guys up on that in a different running related post. I love the Hoka shoes, so I don't know what is going on. They aren't old enough to need replacing. Or, have enough miles on them.
A compass magnet which is really a way for you to check off your running days for the challenge.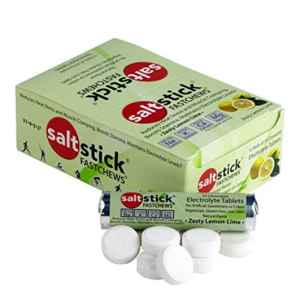 Salt Stick fastchews. Electrolyte tablets. Zezty Lemon-Lime.  I think this is a great way for me to keep my electrolytes in check. There are days when I run hard and workout harder. I am pretty good about keeping hydrated, but I am not sure about my electrolyte content. I have heard keeping your electrolytes helps with recovery so this is something I should test out.
 Glukos energy bar in Lemon. I generally have really good luck with energy bars. They are dense, but for good reason. Since I like to do my workouts in the morning, I tend to do a protein shake so that I don't have a lot of food sitting in my stomach. It always makes me feel weighted down and sluggish no matter what I eat. I am not always good about lemon flavored products, so we shall see how this turns out. This bar has 2 grams of protein but there are 46 grams of carbs, which worries me a bit. Carbs and I don't get along well for other health reasons.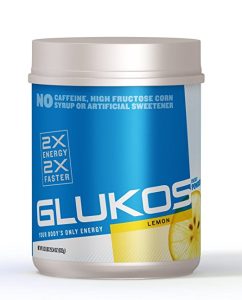 Glukos energy powder in Lemon.  I am not sure how I feel about a lemon flavored powder.  This has 0 protein but holds 37 grams of carbs. You add it to 12 oz of water, so I am going to think on the lines of Gatorade or something.
Box Thoughts:
This box and December's box contained a few items I probably won't try or use. But, that is a good thing. You know why? Because I am feeling like doing a fitness challenge for you guys and holding a prize drawing full of goodies. I am going to work on this idea and get it put together.
If you are looking for a motivational box to get you moving (remember, you can walk!) in the right direction, this is a great box for that.
Ready to check out the Fun Run Box for yourself? Head on over to the Fun Run Box website and enter the coupon code: FRBMAHAN  for a 10% discount on your box subscription.
Disclosure: As a Fun Run Box Ambassador I am able to buy the box subscription at a discount rate. I am not being compensated for this post. All opinions are 100% my own and I only share products I feel my readers would benefit from.
Most links are affiliate links through MagicLink. They are hands down my new favorite linking option now. Saves me so much time and energy from hunting down store and product affiliates, not to mention signing up for affiliates and pays so much more than Amazon. Plus, all of the products you find on the net are located on MagicLinks. If you are not familiar with this type of program to earn money from your own website, I highly suggest you check them out!