Making Back to School Easier with Save-a-Lot #SaveALotInsiders
This post has been brought to you by Save-a-Lot. I was compensated for my time through a gift card. Regardless, I only share products which I believe in and I feel adds value to my readers. All are 100% hones opinions are mine alone. #SaveALotInsiders #ad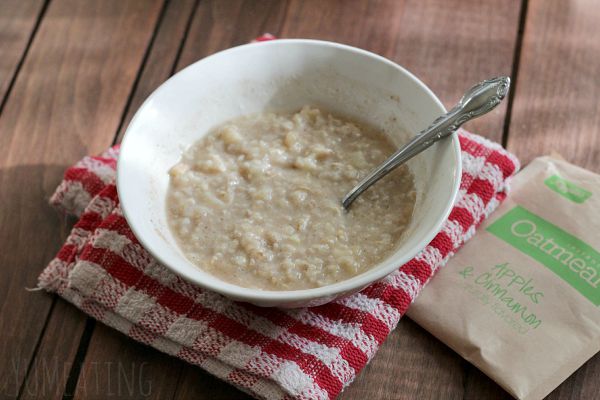 Labor Day signals the end of summer for us. With kiddo back in school the day after, our foodie routine changes. The poor kid was in for a shock when she realized the bus will pick her up at the end of the drive way promptly at 6:48am. That is a huge difference from the 8:05am pick-up the year before. Why such a difference? Well, she has graduated from elementary and has joined the big world of junior high school (here they call it middle school, but I am used to Oklahoma where we called it Jr.)
Sure, she is only 10 and going in to 5th grade, but the school system here feels that 5th grade can be with the 'big kids' so long as they stay in their own wing of the school. I'm used to middle schools starting at 6th grade and while their isn't a huge difference between the mindset of a 5th and 6th grader, there is a huge difference between a 5th and 8th grader. With everything that she's been through these last few years, we worried about her being around the older kids.
Parent open house set my mind at ease for that, but the stress about getting things ready for the school year set in.
My head started to spin. If I get her up at 6am and we get things ready the night before, I still need breakfast in her belly before she gets on the bus. OMGerrrrddhhhh what can I make in that time? I don't want to feed her cereal only for her to burn it off and crash before lunch. With her ADHD, I just can't have that. So, I need something quick and full of good stuff to keep her mind fueled for the long haul.
I set out on my journey to Save-a-Lot. I love shopping at SAL. They have everything I need and don't bother me with the stuff I don't. I can get in and out without a headache, or breaking the bank.
For this shopping trip I was focused on breakfast, lunch and possibly some after school snacks. Kiddo does qualify for the free lunch program, and I am thankful we have a school system which provides plenty of healthy options and not just a bunch of sloppy junk. Still, there will be some days she'd rather skip.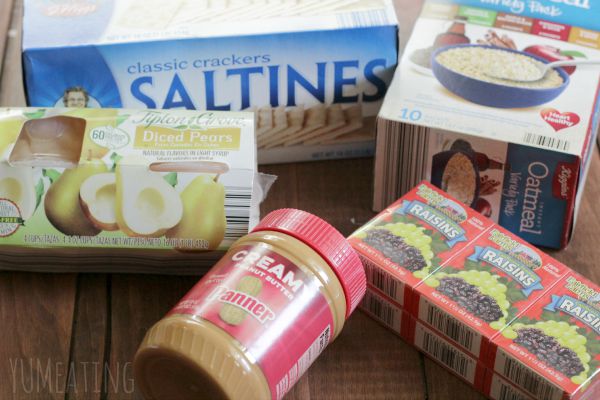 I picked up some Tipton Grove fruit cups. Kiddo loves these. She knows they are for her so when she comes home from school or is putting together a lunch to take she has a fruit option available. Easy for me to just toss and go. I also picked up Panner Peanut Butter, bread, raisins and some J.Higgs crackers.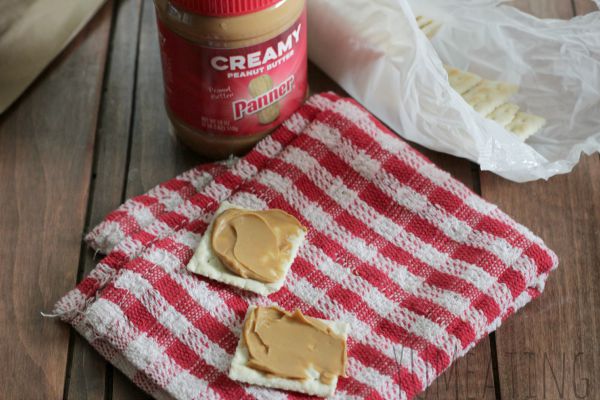 I really enjoy Save-a-Lots peanut butter. It's nice and creamy. The bread is thick and makes awesome PB&J's! We also use the peanut butter to make things like ants on a log or simple snacks like peanut butter on crackers. Raisins make a great anytime snack too!
Another favorite of ours is the variety box of Kiggins Instant Oatmeal. I love oatmeal in the morning and have no problems making a big pot of it, then adding our own toppings. But, sometimes kiddo wants something quick and easy which she can do herself. With these she can pick a flavor, pop in the microwave and she's good to go.
Save-a-lot makes our life so much simpler. I'd love to help you with that too. 🙂 Thanks to my friends over at Save-a-Lot I have another great giveaway for you. Enter below for your chance to win a $25 gift card!
a Rafflecopter giveaway