Scratch Apple Pie with Cheated Crust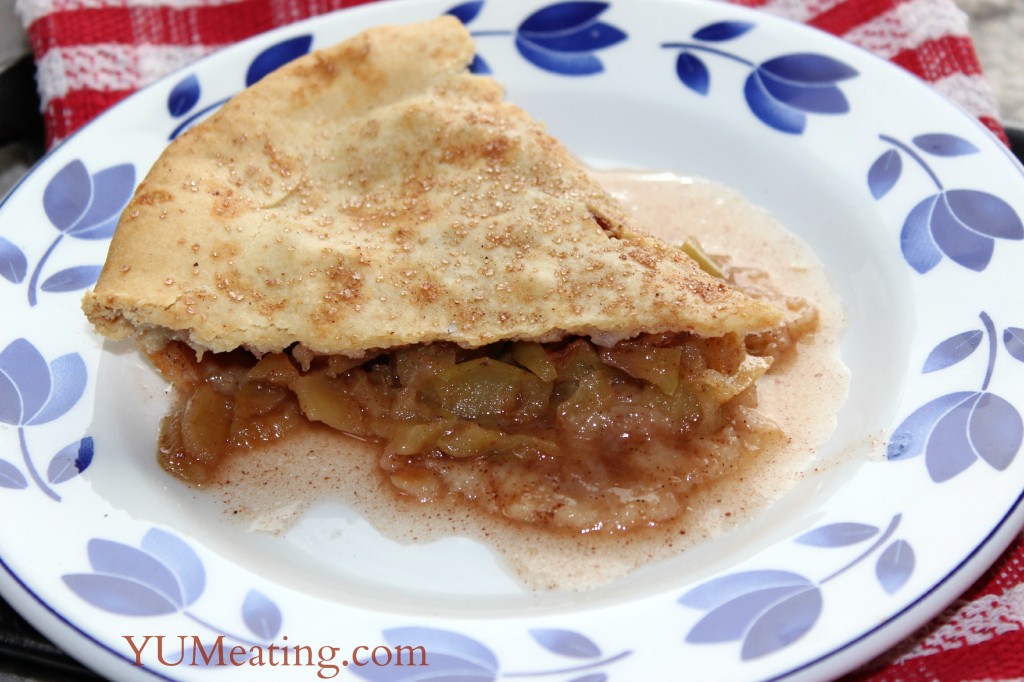 So, y'all are just going to hate me.
I cheated.
I made an apple pie.
Well…
The pie wasn't the cheating part.
Husband did the actual work because I was sick. But even that isn't the cheating part because he has his own little section here on YUM even if it is a little dusty *achoo*
But, I was bad.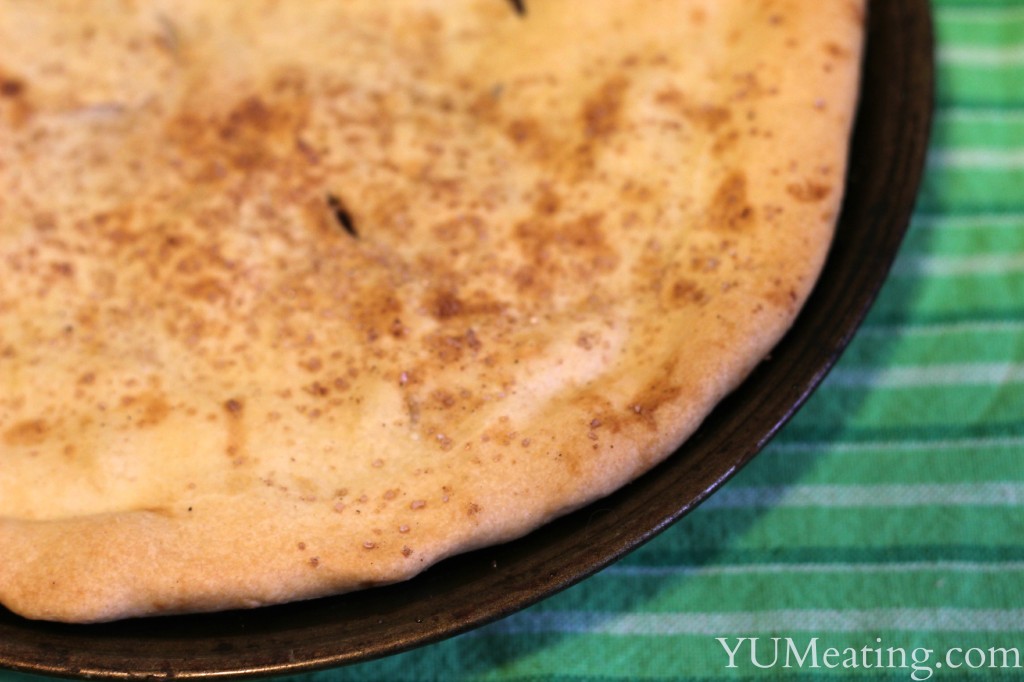 I cheated with the crust. I just didn't have the energy to really tell him how to make a clean, from scratch crust so we used one of those cute little Jiffy box mixes. You know, the little blue boxes? My grandma used to use them. So cute. I saved the box so kiddo can use it down in the basement in her play kitchen. I keep a few on hand because they are 25 cents at the clearance center I shop at. You never know when a situation is going to come up!
We had to have our apple trees removed (really long story) and husband was able to save a couple small apples from the destruction. He wanted to bake a small apple pie in tribute.  I don't have a lot of experience with apple pies so this really was a 'top of my head' type thing. Being sick was no help.
I think he did a pretty good job with the crust and me barking sickly orders.  I did put too much butter in it, but I reduced it in the recipe below.
What do you think?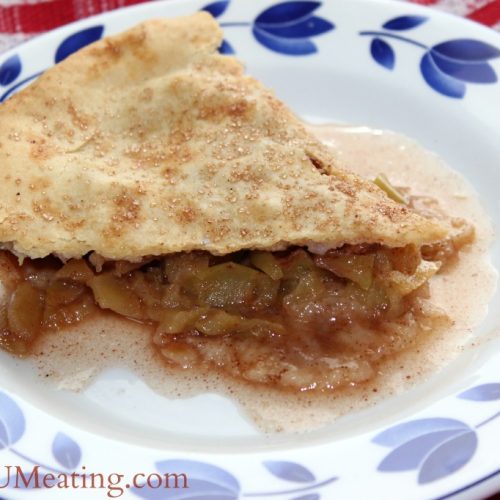 Sugar-Free Apple Pie Filling
Ingredients
8

very small apples

cored and diced

1 1/2

tbsp

butter

3

tsp

cinnamon

5

tsp

apple pie spice

3/4

c

brown sugar alternative

1/2

c

zero calorie sweetener
Instructions
Mix all ingredients in bowl.

Using pie crust of your choice, follow directions and place bottom in pie pan.

Pour apple mixture on top of pie crust.

Place pie crust on top of pie mixture.

Make a few slices in pie crust to vent.

Sprinkle with apple pie spice.

Bake at 350 for 40 minutes OR according to your pie crust instructions.