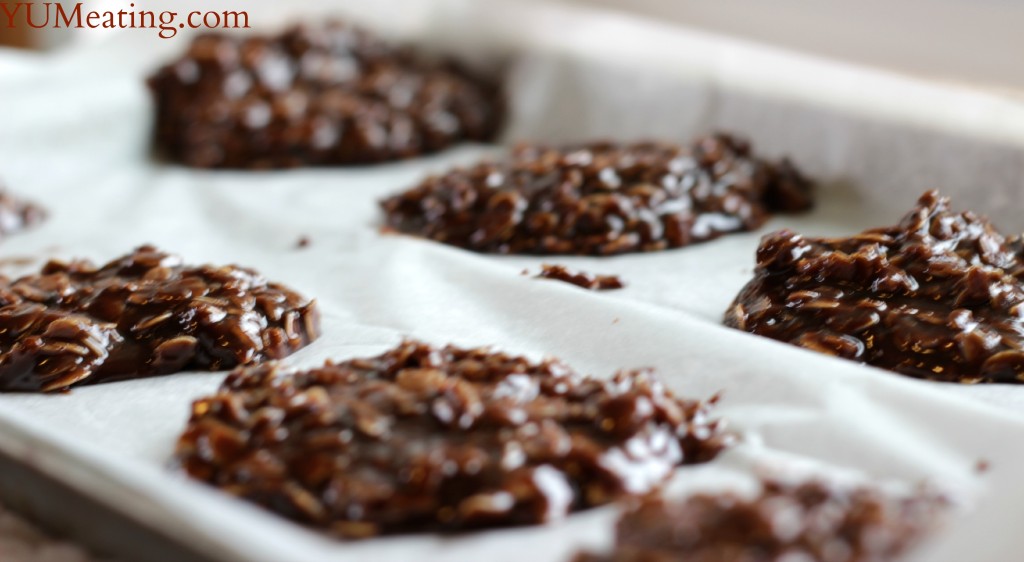 I had a craving. I couldn't find my moms recipe (which was grandmas) so I had no choice but to use a recipe I found in my mother-in-laws church cookbook. I wasn't thrilled with how these cookies turned out. They were flat and thin (runny batter I suppose) whereas my mothers recipe makes for fat thick cookies. Either way, kiddo and I had fun making them (and eating them). They turned out somewhat pretty on the camera and I was able to freeze some for the next time I had a full-fat chocolate peanut butter craving.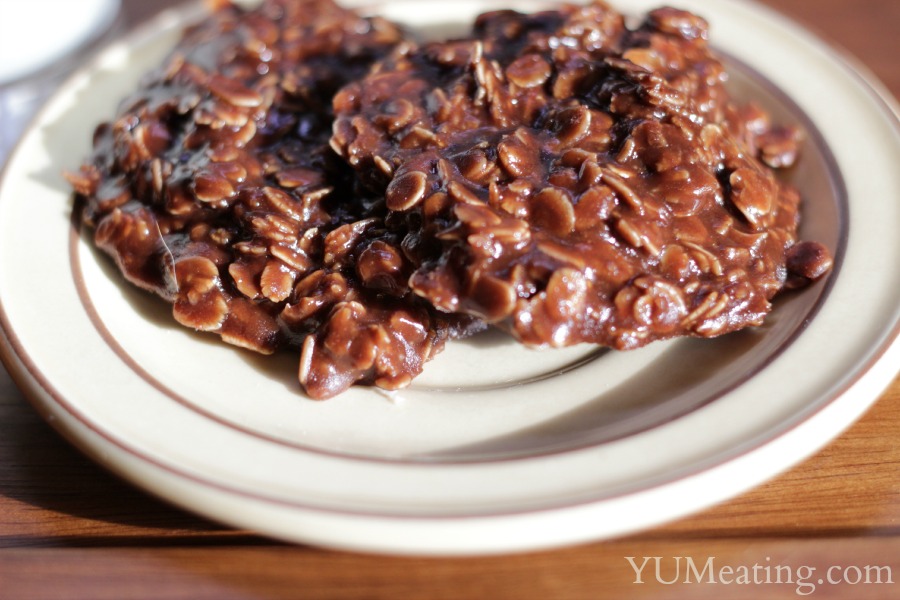 Because I was not sure how natural peanut butter would turn out (mom never used that growing up. Did they even have that when I was a kid? I don't think so.) I just used plain jane creamy cheapy peanut butter. Hey. Don't judge. I said these were full on fat junky peanut butter old fashioned church cookbook recipe. I didn't? Well, it was hidden between the lines. Can't tell you what cookbook, church, city or all that. Yanno, gotta protect my identity and stuff. However, original recipe credit goes to Joyce Rick.  I did make a few modifications to try to bring the calorie count down a little bit. Not calorie friendly, but still not prepackaged. It's a little bit of a win 😉
Oatmeal Chocolate No-Bake Cookies
Adapted from an original recipe by Joyce Rick
Ingredients
2

cups

sugar

3

tbsp

cocoa

1

stick butter

1/2

skim milk

1 1/2

tsp

real vanilla

1/2

c

peanut butter

3

cups

oatmeal
Instructions
Bring the sugar, cocoa, butter and skim milk to a boil.

Continue to boil the mixture for 1 and 1/2 minutes.

Add real vanilla, peanut butter, and oatmeal to the mixture.

Cook for 1 minute when it starts to boil. Does not have to be brought to a rolling boil.

Stir and spoon on to wax paper.

Cookies will harden as they cool.

Transfer to refrigerator for quicker set time.

Best when left overnight.