Valentine's Day Cherry Cocktails
Valentine's Day is right around the corner. Do you have plans? I do. But it's a secret and I don't want to spoil the surprise yet! The other day we discussed a little bit about how Mr. Yum and I use Valentine's Day as an excuse. I'll for showing love year-round, not just one day a year. But, our life is full of responsibilities just like everyone else and every once in a while we need a little R&R. We need to recharge our batteries, otherwise life will drag us down and we are useless to the world around us.
Hubs isn't much of a drinker. When he does drink he wants to drink things where he can't taste any alcohol. I wanted to make him something new (to him) and fun for Valentine's Day. So, he's my inspiration for these Valentine's cocktails. He loves cherries so I thought it would be perfect to find a few recipes for him.
I hope you find something you like, too.
Valentine's Day Cherry Cocktails Recipe Round-Up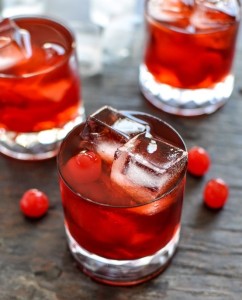 Cherry Whiskey Smash from Tastebook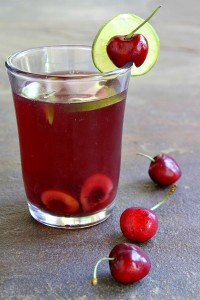 Cherry-Limeade Sangria by Recipe Girl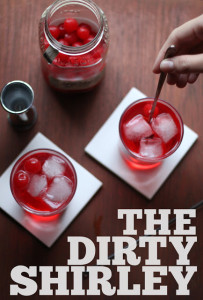 The Dirty Shirley by Stir & Scribble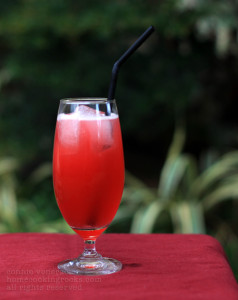 A la Singapore Sling by Cas Averacion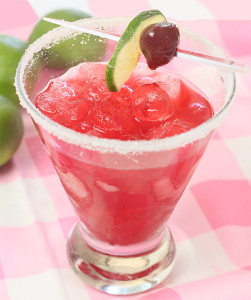 Fresh Cherry Sidecar by Creative Culinary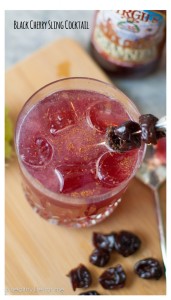 Black Cherry Sling Cocktail by A Healthy Life for Me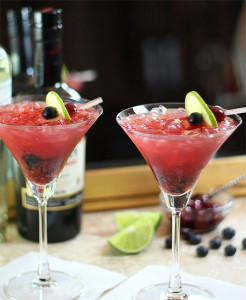 Tequila Smash  by Creative Culinary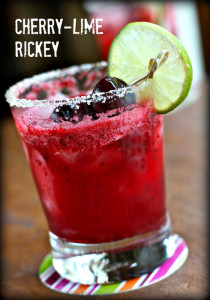 Cherry Lime Rickey by Daisy's World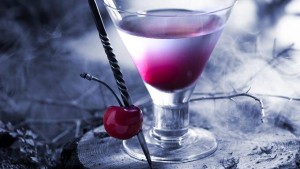 Blood Red Sangria Cocktail from Tablespoon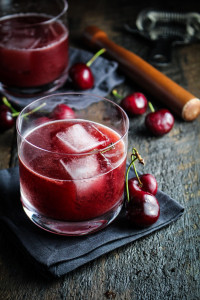 Cherry Chocolate Bourbon Soda by Katie at the Kitchen Door
And for dessert…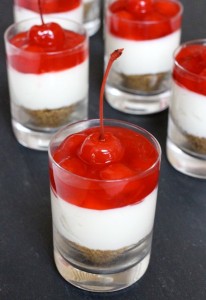 Fireball Whiskey Cheesecake Shots by ManTitlement
And then there's this:
This one doesn't have cherries, and it's not a cocktail, it's just a pretty awesome looking mocktail.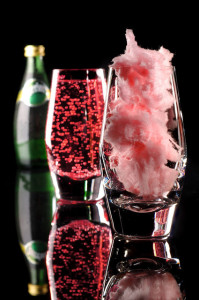 Magical Disappearing Drink by Serendipity Soiree
Feel free to share your favorite cocktail in the comments below!