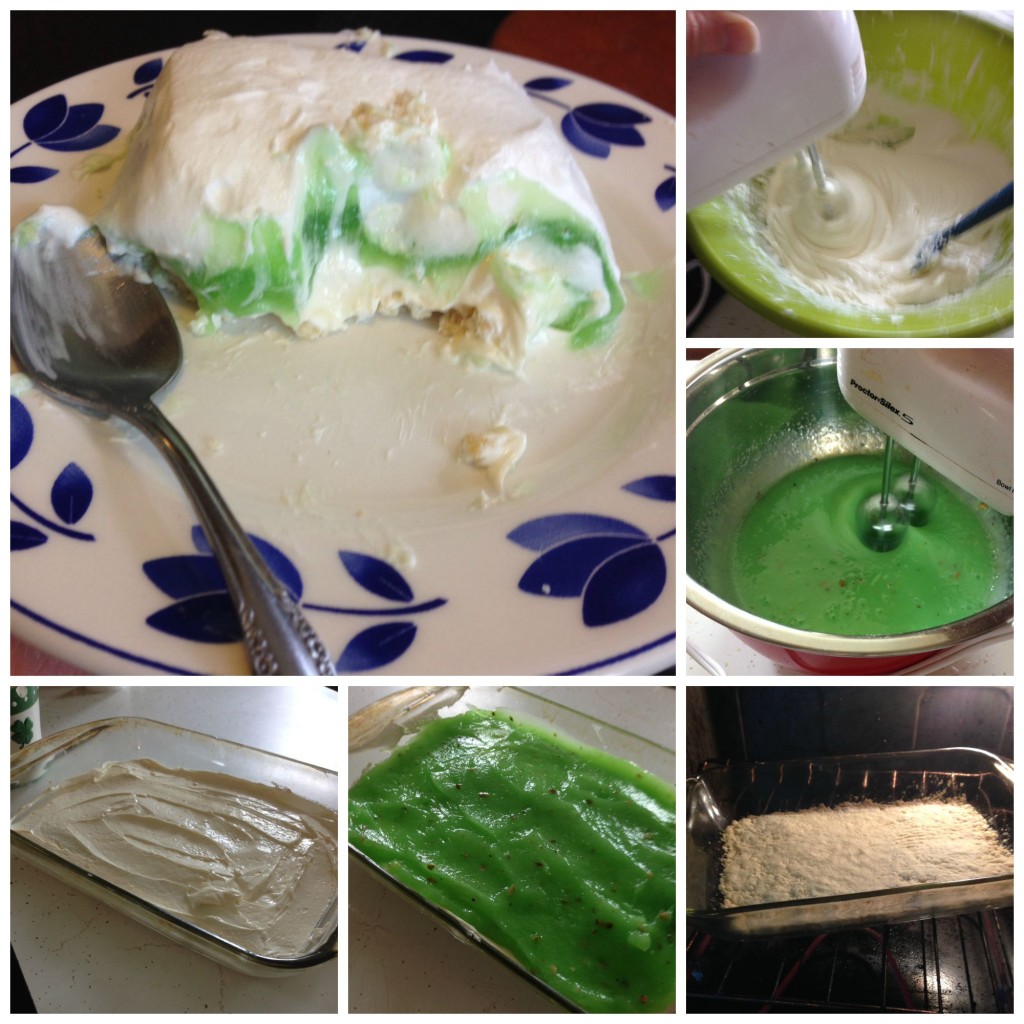 I'm a pretty repetitive eater by nature. I grew up in a household where my father only liked certain foods (pre packaged crap) and my mother – who loved to cook from scratch – was the bread-winner of our family. That meant she wasn't home a lot and when she was, she wanted to make quick meals because it was getting late and dinner needed to be done. I don't really have a lot of memories of my dad cooking. I'm sure he did, but it must have not of been very often.
My mother was also quick with her desserts. One of my favorites is this Pistachio Delight.
I've made it before here on YUM. Matter of fact, I make it every few months when the mood strikes. I would rather have this than cupcakes or chocolate cake any day. Pumpkin though, that is a whole other story.