Top 5 Frugal Uses for Love Quotes on Valentine's Day #DIY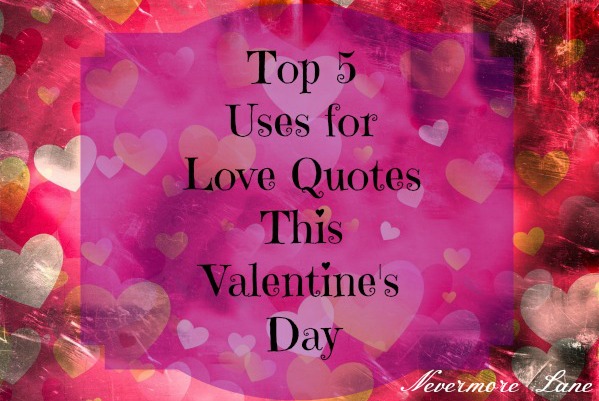 Valentine's Day is February 14 and many lovers are searching for the perfect Valentine's Day gift. For many, it's not about the amount of money one can spend, but the thoughtfulness of the gift. In this post we'll discuss five uses for love quotes and how you can create a one-of-a-kind Valentine's Day gift for your loved one frugally.
"You know when you're in love when you can't fall asleep because reality is finally better than your dreams." ~ Dr. Seuss
For this love quote there are many different ways one can achieve the same end result. The best project for this quote would be a quilt, pillow, or even a simple pillow case. Those seeking to be frugal and do-it-yourself will want to have access to a sewing machine if seeking to make a pillow or quilt. If using a pillowcase one could cross stitch the design and sew it on or use fabric paint and write it on.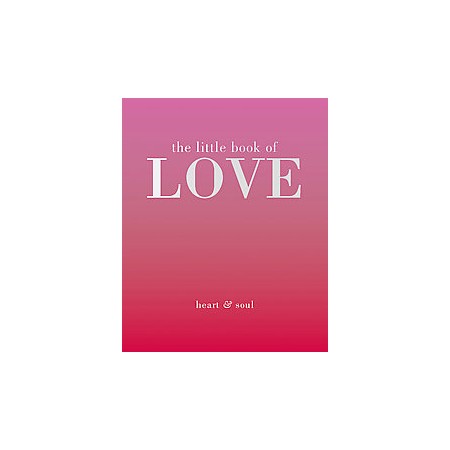 A short simple love quote such as "Love all, trust a few, do wrong to none" ~ William Shakespeare will do best on a rustic piece of barn wood to hang in the kitchen or living room. Rustic signs are all the rage and easy to do yourself. One will simply need to locate the wood and paint it on. A piece of wood, paints, and hanging materials can be found at most hobby stores. Check your local town to see if you have a reuse or Habitat for Humanity store. They have building materials that have been donated. Another good place to look is the local thrift store.
"Love is like the wind, you can't see it but you can feel it," is a popular quote by Nicholas Sparks.
A popular quote like this can easily have a play on the word 'feel.' Hitting the local thrift shop or discount store seek out a simple white coffee cup or tea mug along with a set of permanent markers. Wash the cup or mug and let dry. When the mug or cup is completely dry use the permanent market to write the quote on the mug or cup. Many free printable stencils are available online if freehand isn't going to work out well. If a mistake is made, nail polish remover on a q-tip works well.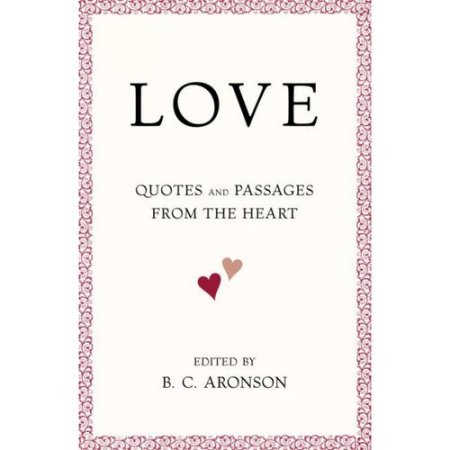 Love Quotes and Passages from the Heart
"If I had a flower for every time I thought of you…I could walk through my garden forever." ~ Alfred Tennyson.
This love quote by Alfred Tennyson is perfect for the gardener in your life. One could start with a simple plant and create a framed printable of this quote using beautiful typography or one could make a frugal garden packet. To make a garden packet start with the local dollar store. Many packets of seeds cost $1 for 2 packets and these stores carry many cheap garden supplies. Purchase a bowl or basket to present them in. Make a homemade gift tag using this love quote.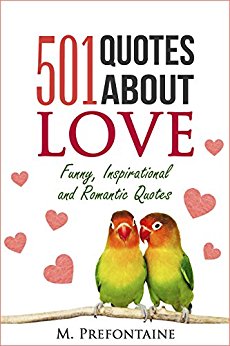 While some men won't appreciate a homemade love quote gift like others, one silly way to grab his attention is by using this quote by Marilyn Monroe:
"The real lover is the man who can thrill you by kissing your forehead or smiling into your eyes or just staring into space." ~ Marilyn Monroe
This quote is perfect to write on a silly $1 balloon in the shape of lips that can be purchased at your local dollar store. For the super crafty, making a template for cross stitch, or plastic canvas with lips and this quote could be frugal and a lot of fun.

Do you make homemade gifts for your loved one(s) on Valentine's Day?