Fix Your Sniffles with Lemon Essential Oil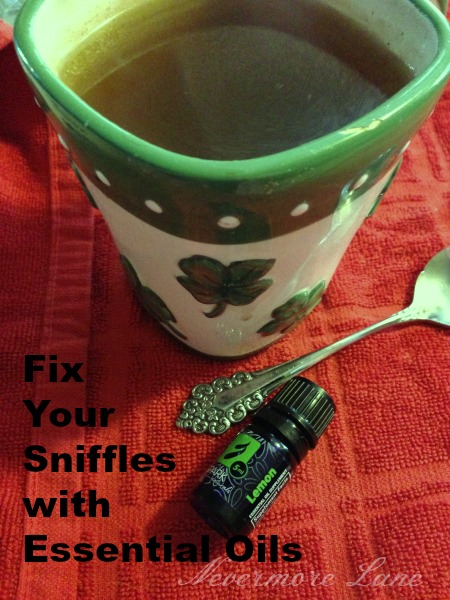 I am a green tea junkie. Well, I'm a tea junkie period. But, I adore green tea and tend to drink it year round. Green tea has many health benefits and it's my go-to when I start to feel the sniffles. Now that I am back in my essential oil game I've been adding a drop of Lemon to my green tea for even more Kapow! Punch! 
This recipe is super simple. If you are not a fan of green tea – no worries. I've got you covered.
For you non green tea drinkers you can get the same lemon benefit by heating up some water and adding a drop of lemon. Poof! Done. In the summer try it with your ice water, fruit infused water or iced tea for all the benefits lemon can bring into your life. Anything a raw lemon can do, the essential oil can do too. That's awesome for folks like me where we live in the northern climate and a lot of citrus fruits tend to skyrocket in price over the off-season. Who knows what really in those little lemon shaped bottles?
True story time. The other day my husband, who works in the medical field, brought home some nasty 'hospital crud.' I am never happy when I get something he's picked up from work. I work from home and don't get out like someone who works outside the home, so my immune system isn't built up the way it used to be. That means when I get sick from someone else, I am get it worse and it generally lasts longer.
To fix your sniffles and add some good ol' antioxidants, try green tea.
The moment I started to get the sniffles I made a pot of green tea and rolled the cold and flu bomb on my wrists and behind my ears. I put 1-2 drops of lemon essential oil in my tea. These were the only things I did on day 1.
On day 2, I upped the dose of by adding 2000mg of Vitamin C per my retired nurse mother-in-law. I did the pot of tea with lemon, sipped a pot during the day and rolled on the cold and flu bomb first thing in the morning. I should mention that by day 2 the sniffles had turned into whatever virus was brought home. We'll just call it a cold. Hubs doesn't like it when I call it "hospital crud." 🙂
Day 3 everything started to release. The pressure started to drop and Kleenex with lotion became my best friend. Day 3 was a pot of tea and lemon along with the Vitamin C. I did use the cold and flu bomb when I went to bed, just to give myself an extra dose.
Today is day 4 (the day I am actually typing this lol) and I am pretty much rid of it.  I haven't had any tea or lemon today, no cold and flu bomb. I did take the Vitamin C dosage. Prior to my use of oils my day 3's would last longer than just a day.
I am pretty sure by tomorrow I'll be rid of it. Although I am sure he'll bring home something else (story of my life LOL.)
Now, I usually take echinanea all winter long. I've been out for some time, along with my multi and fish oil tabs. So I did not have anything else in my system. I didn't drink any coffee for these days.
My husband, who got his a day before is still battling it. Maybe one of these days he'll take oils a little more seriously. 😉 He did let me use my cold and flu bomb on him the first day or two.
Tip – be sure to use glass or ceramic with essential oils and never use plastic.
Why can't I used plastic?
Because some oils will break down the plastic. You seriously don't want to drink that gunk. Switch to glass. Much better in the long run 😉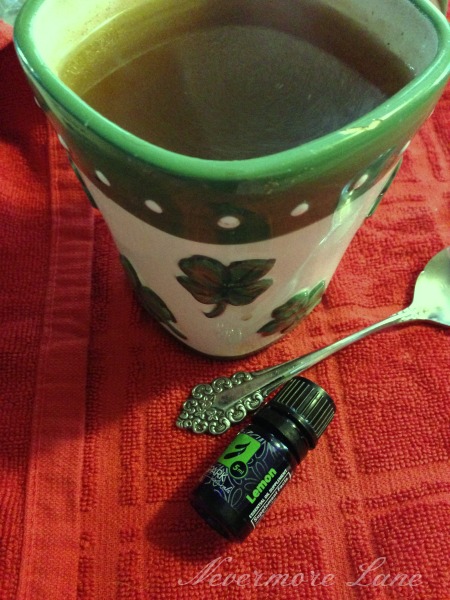 I use my favorite shamrock mug. I use it far more than any other mug in my cabinet.
Benefits:
Green Tea – Green tea has been shown to improve blood flow, lower cholesterol, in 2013 studies showed it could help prevent some heart-related issues from high blood pressure to congestive heart failure.  Green tea has been linked to increase metabolism which could result in weight loss, helps control diabetes, has been said to delay Alzheimer's and Parkinson's. Green tea destroys bacteria that can cause tooth decay. It is said to help reduce the risk of esophageal cancer. As if these weren't reasons enough, check out 3o Science Backed Health Benefits of Green Tea.
Lemon – Lemon is one of the most popular essential oils because it is used for it flavor, fresh clean smell, and antibacterial properties. Lemon is the perfect addition to household cleaners and other home products. It has anti-anemic, anti-bacterial, anti-microbial, anti-rheumatic, antiseptic, insecticidal, carminative, diuretic, and diaphoretic properties.
History shows us that lemon oil was used to fight infections, soothe headaches and migraines, improve muscle problems, and help with digestive issues. It was also used to kill germs in cleaning solutions.
Use Lemon essential oil to treat Athlete's Foot, Corns, Dull Skin, Flu, Oily Skin (works great mixed with Witch Hazel,) Acne,  Varicose Veins, Warts, Cleaning Scuff Marks, Cleaning Dishwashers and other appliances, Cleaning Bathrooms, and Hard Water Stains.  It also has been said to help flush out your system.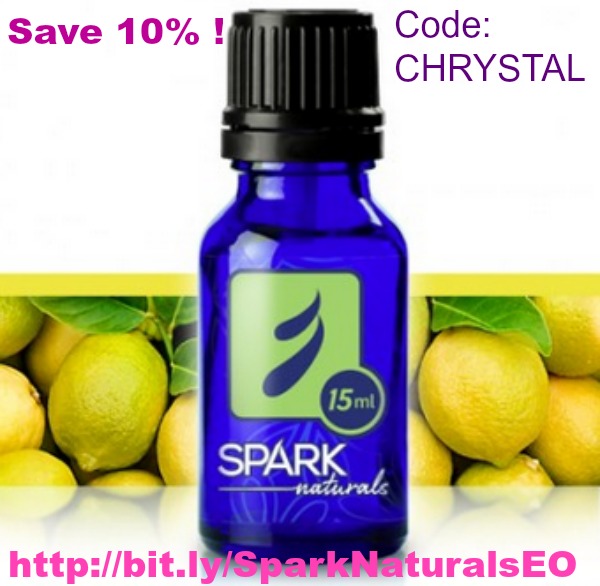 Happy oiling. 
Need something a bit more – like a cold and flu bomb? I've got you covered.
Need a headache or migraine remedy? I've got that too.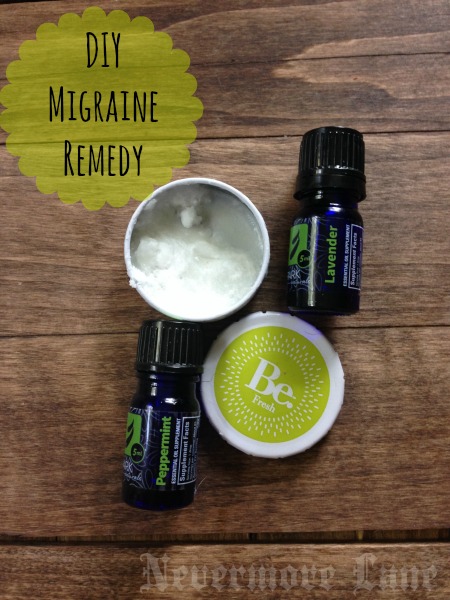 Are you an oiler? How long have you been using essential oils?
Disclosure: I am an affiliate of Spark Naturals. If you click a link and decide to make a purchase USING MY COUPON I'll earn a few cents to few dollars depending on your purchase; but only if you use my coupon. If you follow the Young Living site and make a purchase you will be benefiting my sweet friend Nicole. 🙂 I am not being compensated for this post. All opinions and recipes are 100% mine.
Other links are affiliate links through MagicLink. They are hands down my new favorite linking option now. Saves me so much time and energy from hunting down store and product affiliates, not to mention signing up for affiliates and pays so much more than Amazon. Plus, all of the products you find on the net are located on MagicLinks. If you are not familiar with this type of program to earn money from your own website, I highly suggest you check them out!
Note: I am not a medical professional. This is not an intent to treat, diagnose or cure. Please check with your medical professional.