Creating the Perfect Picnic Sandwich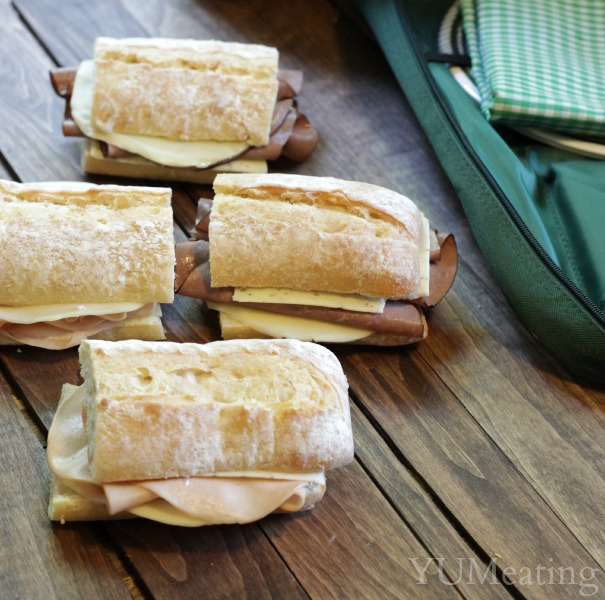 Mr. Yum and I had the most perfect picnic a few days ago.
What picnic is complete without sandwiches?
For our picnic I decided on some fancy-to-us bread and tied them up all cute to make them look fancy. I even decided to splurge on some fancy cheese just because it was on clearance. Yah me!
How's that for sticking to a budget?
I started with a Ciabatta Baguette from the grocery bakery.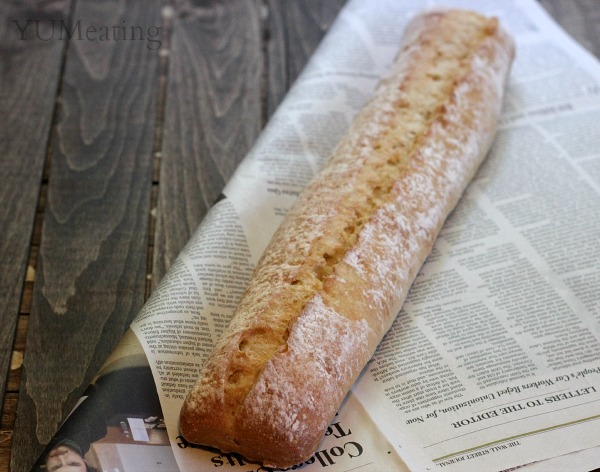 I then cut this into four sections. Two sections were roast beef and two were oven roasted chicken.
All of the sandwiches had Dijon mustard, provolone and garlic & herb monterey jack cheese. Husband also patted a bit of Miracle Whip on his sandwiches. (insert sour/gross face here LOL)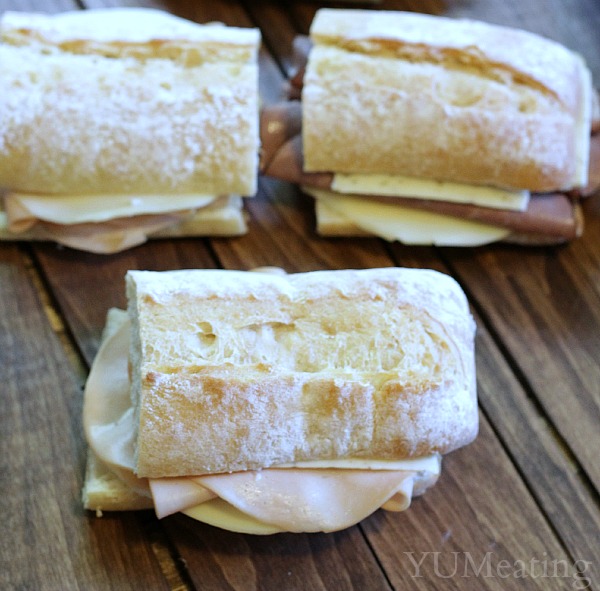 You know what made these sandwiches even cuter?
I wrapped them in newspaper.
Since we were not going far I just stuck them in the backpack in the cooler section with the jars.  You could wrap them in plastic wrap if you are traveling far.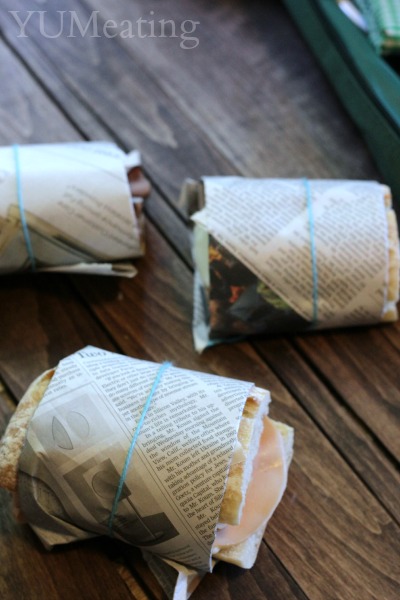 So there you have it. To make the best picnic sandwiches pick a sturdy bread from your grocer's bakery. Make it fancy. It will be worth the few extra cents. Fill with meat of your choice. We didn't buy any fancy meats. We purchase the store brand because it was on sale. The provolone was also store brand, but its a cheese we don't normally buy. The other cheese was on sale, so it was a nice addition. Wrap it in something cute and tie it with some string. I used yarn.
Hey, it worked.
And it really made us feel like we were having restaurant style sandwiches without the hefty price tag!
What sort of sandwiches do you enjoy?