Guinness Grilled Angus Steak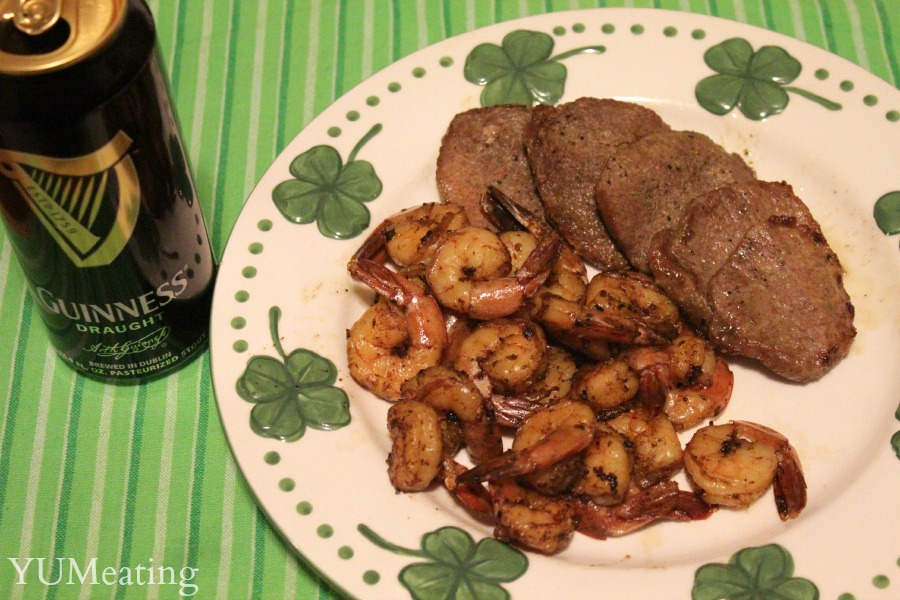 I love cooking steak in a cast iron skillet on broil in the oven. Especially in the winter when it can warm up my house. It also helps because winter time is not prime time for grilling season.
I have found that by using a few simple ingredients and a cast iron skillet I can bake even the cheapest, crappiest cuts of steak taste yummy just like a restaurant steak.
And who doesn't love a restaurant quality steak at a fraction of the cost and the ability to make it in their own home at a moments notice?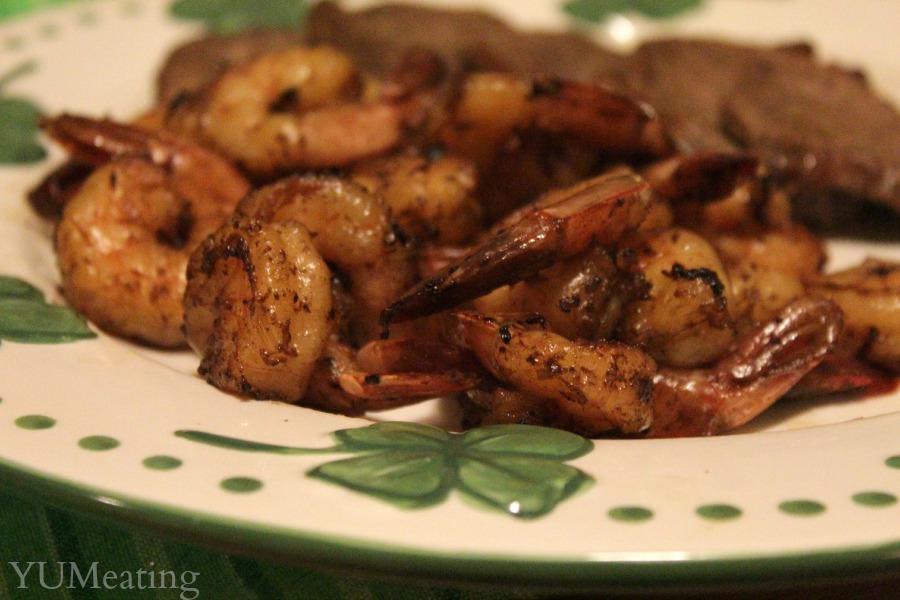 Well, this girl for starters. I hate paying $20 for a simple cut of steak paired with a bake potato and some crappy over buttered frozen vegetables; cooked of course.
Because its March and I'm all about Irish cooking this month, I paired my skillet steak with some Guinness. The result was fan-tab-u-lous. Not to mention it paired really well with my Guinness Grilled Shrimp I whipped up for a chef challenge.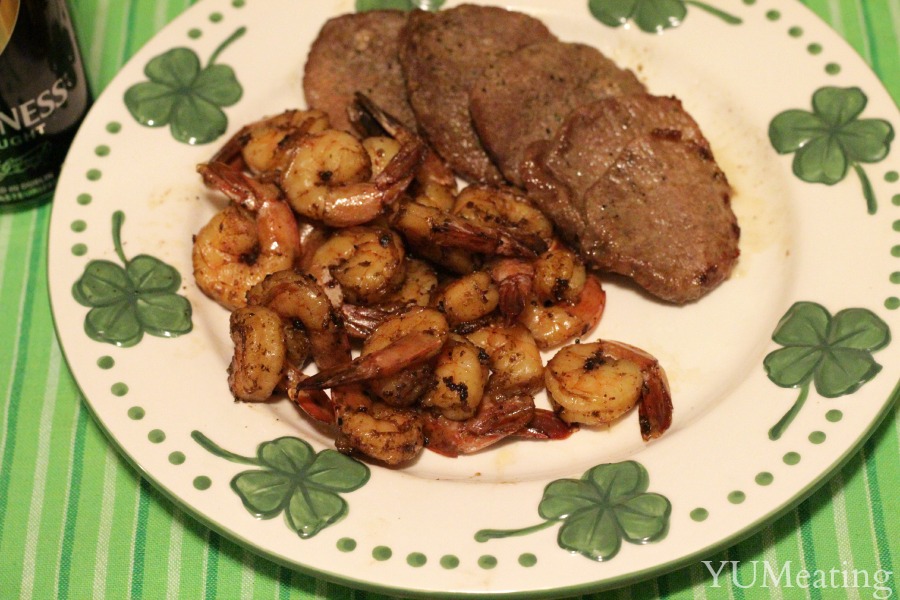 Now, if you are wondering if the old-fashioned Irish really cooked with Guinness, I can tell you they most certainly did. Guinness has been around since 1759. It is one of the most successful beer brands around the world. Did you know that Guinness is brewed in almost 60 countries and is available in 100 of them? I didn't either until I checked out Wikipedia. But, I did know it had been around at least since 1800. I was only off by 50 years.
Guinness Grilled Angus Steak
Ingredients
Cast iron skillet

Garlic infused olive oil

T-Bone steak

3

TBSP

butter

Lemon juice

Worcestershire sauce

Soy sauce

Salt

Pepper

Onion powder

Garlic powder

3

oz

Guinness
Instructions
Turn your oven on broil.

Coat your cast iron skillet with the garlic infused olive oil.

Lay your steak in the skillet and add the 3 TBSP of butter places it at various points on the steak.

Splash the steak with lemon juice, soy sauce and Worcestershire sauce.

Add the Guinness.

Sprinkle with salt, pepper, garlic powder and onion powder to your tastes.

Place skillet under broiler.

You will need to stand at oven and watch steak to flip every 2-3 minutes until done to your tastes.
What Irish recipes have you tried so far and what has been your favorite?