Irish You a Merry Christmas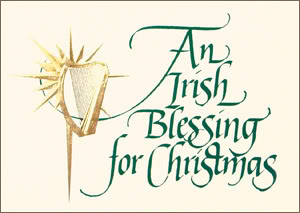 Irish You a Merry Christmas!
I wish you a Merry Christmas.
You see what I did there? Bwwwaaaahhhaaaaa.
Ok seriously.
I have to tell you guys thank you. Thank you for stopping by and reading. Thank you for sharing your tips and tricks. But most of all, to those of you who reached out to me these last couple of weeks due to my depression/PTSD/ Anxiety spiraling out of control – I hug each and every one of you.
It has been a very trying year for me.  Life has been a struggle and these last few weeks I finally just put my hands up in the air and felt as if it was better to just walk away from it all. As you can see, I am still here.
I don't know what 2015 has in store for me. But at some point life has to get better. Hopefully 2015 will finally be my year.
So, from Mr. Yum, myself and kiddo we wish you and yours a very Merry Christmas , Winter Solstice, or just a general happy winter season for whatever you believe. I just want you to all be as happy as you can be. We thank you. Because each and every single one of you matter.
In 2015 I will continue to write with a purpose.
Merry Christmas to you and yours. 
An Irish Christmas Blessing
The light of the Christmas star to you
The warmth of home and hearth to you
The cheer and good will of friends to you
The hope of a childlike heart to you
The joy of a thousand angels to you
The love of the Son and God's peace to you.