Are you wondering what to do with those chia seeds?
I know when I purchased my first bag I had no idea what I was going to do with them. I kept seeing all these great pudding style recipes on Pinterest and other folks using them in their smoothies. I'm still mastering the art of chia seeds but I wanted to share a really simple hacked I learn.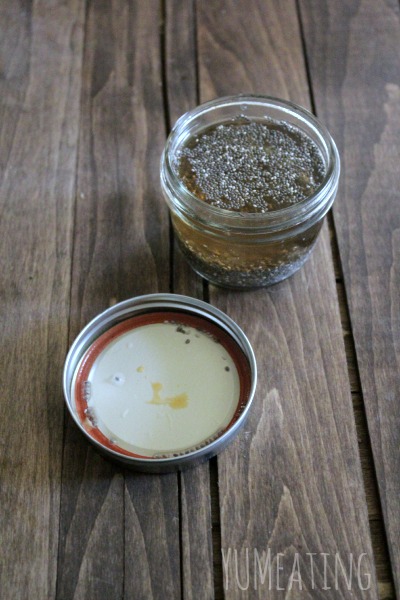 This involves nothing more than  2 TBSP of chia seeds, 3/4 c water and a tsp of vanilla. Put them all in a jar and let them set overnight in the fridge.
The next morning the chia seeds will be all nice and plump. Gel and 'pudding' like.
So now what?
Well, I use this as filler for my smoothies. I find that adding non plumped seeds to my smoothies does nothing for volume.
I've eaten these goodies right out of my little jar.
I've also used this little recipe to add to some actual pudding.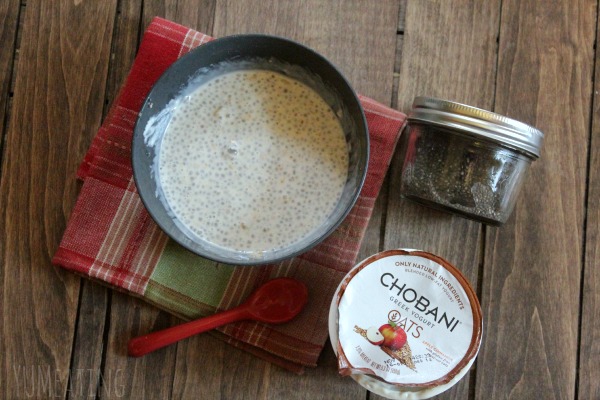 My favorite is to add it to the new Chobani Greek yogurt that just came out with oats. OMGoodness that stuff is so yummy. I added my vanilla chia mix to it and it became a powerhouse breakfast. You could also make some oatmeal, add some Greek yogurt and then the vanilla chia seeds.
The possibilities are endless!
A lot of people soak their chia in almond milk. While that's great and it does taste good (especially chocolate almond milk) I am trying much harder these days to leave out as many calories as possible. So, the water method works for me when I am going to be mixing it with other flavors.
I hope this gives you a good base to start with when trying to prepare your chia seeds – or trying to figure out what to do with them!
Disclosure: I was given a coupon months ago to try the Chobani for free from Buzzagent. This posts is all mine 🙂