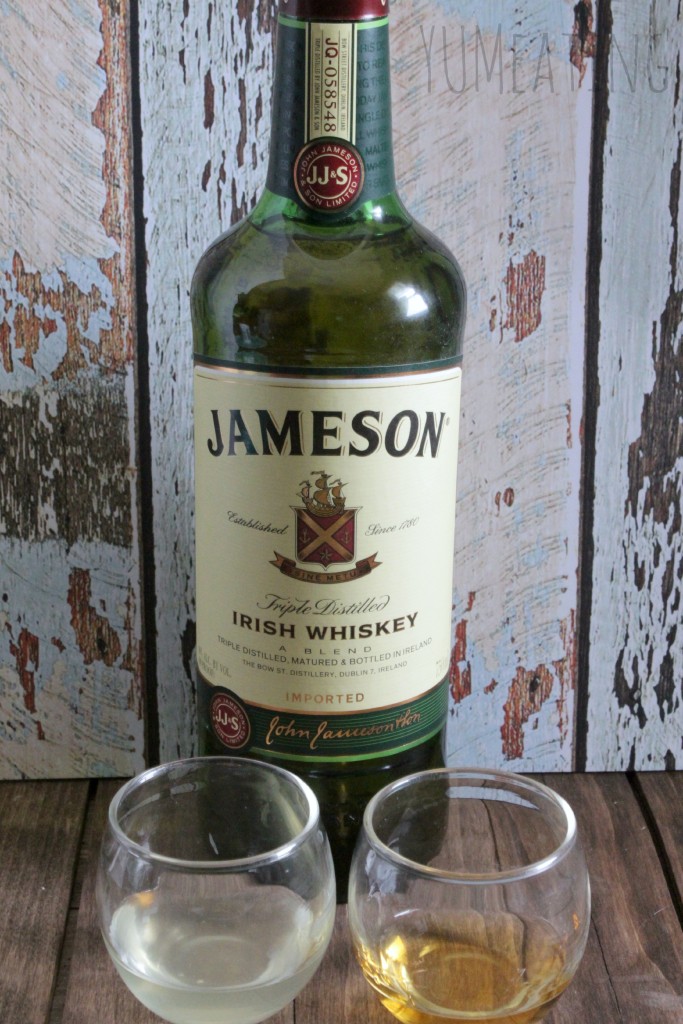 Drinks. Do you like them? Do you want to see more of them? I thought you might. So, even though I am not much of a drinker these days, I do like to enjoy an adult beverage every now and then. In honor of St. Patrick's Day and Irish American Heritage Month, I thought I would offer up another Jameson whiskey inspired cocktail. 
Do you enjoy the salty, sour crunch of a pickle? I know I do. We love pickle canning season, but when we run out of those I enjoy a nice cold Claussen.  I was looking through Pinterest trying to see what recipes were out there to bake with Jameson and I kept seeing this recipe for Jameson Irish Whiskey and Pickle Juice.
No, I am not kidding! Go ahead and head over to Pinterest and look. I'll wait. 😉
True story: When I was in grade school I met this awesome girl with the most amazing red hair. To this day we are still friends despite living over 1600 miles apart. The last time I saw her was in 2006 when I was living in OK and she was in Ark. My ex-husband and I drove to Arkansas to have dinner with her and her husband. While I was there I got a tattoo in honor of my grandfather who had passed away January 2006 after losing his battle with cancer. It says "Irish Angel" in Gaelic.
So my friend Stephanie had a secret addiction when we were younger. She used to stick M&Ms up her nose laugh so hard milk would come out of her nose her nose in my refrigerator and if we had a jar of pickles she would pop the lid off and take a swig. It got to the point where if my family finished a jar of pickles we knew to save it because Steph would be over to drink it. It cracked me up. To this day, 25 + years later I can still see her standing in my kitchen drinking the jar of pickle juice.
So, if you are like my Stephie and you are someone who has a craving for pickle juice (my husband does too from time to time) then this drink might just be perfect for you.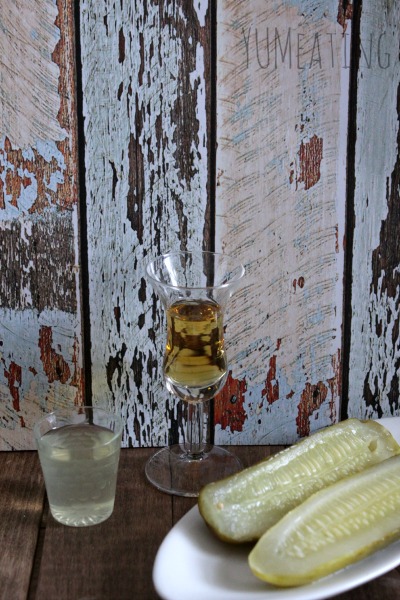 Pickle Back
Ingredients
1

shot pickle juice

1

shot of Jameson Irish Whiskey

pickles

optional
Instructions
Drink the juice, chase with Jameson.