The Melt in Cleveland Heights, OH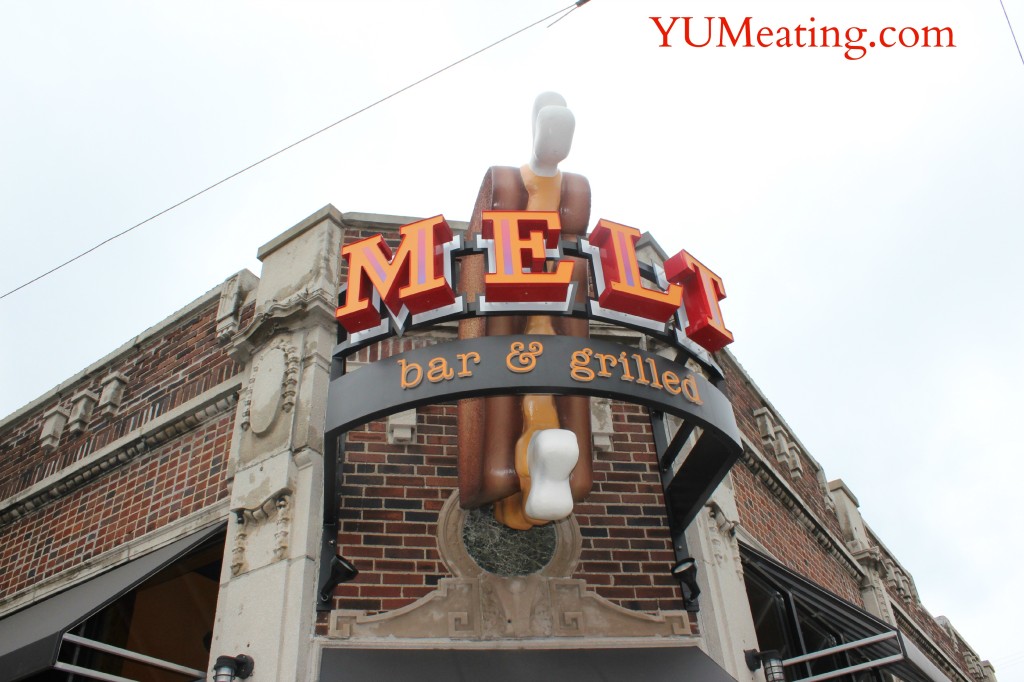 For a few days in July after I graduated with my Master's degree the husband and I took a short drive down to Cleveland to spend a few days checking out the town and seeing the sites. We did check out a real interesting place called the Winking Lizard.
One of the main reasons for going down there was the Rock and Roll Hall of Fame and The Melt. I saw The Melt Bar and Grill years ago when Adam Richman did a Man vs. Food Challenge on his show. Anyone who knows me knows cheese is my weakness. Not chocolate. Cheese. Everything tastes better with cheese. It's so bad we just can't keep the ooey gooey creamy stuff in the house – except in small doses!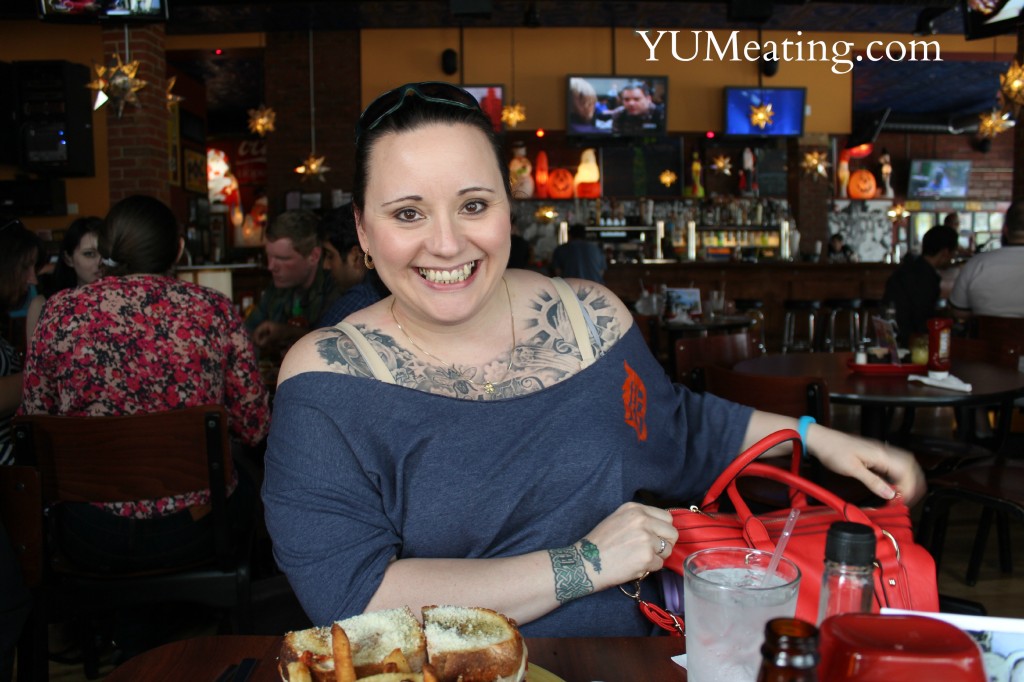 So, it should come as no surprise that when I saw that episode where Adam took on The Melt Challenge (click the link to watch the video) I knew that someday I was going to have to eat there. The Melt Challenge is 5 pounds, 3 of that being cheese.  There's just no way I was going to even attempt to eat that much cheese. (and bread, fries and coleslaw.)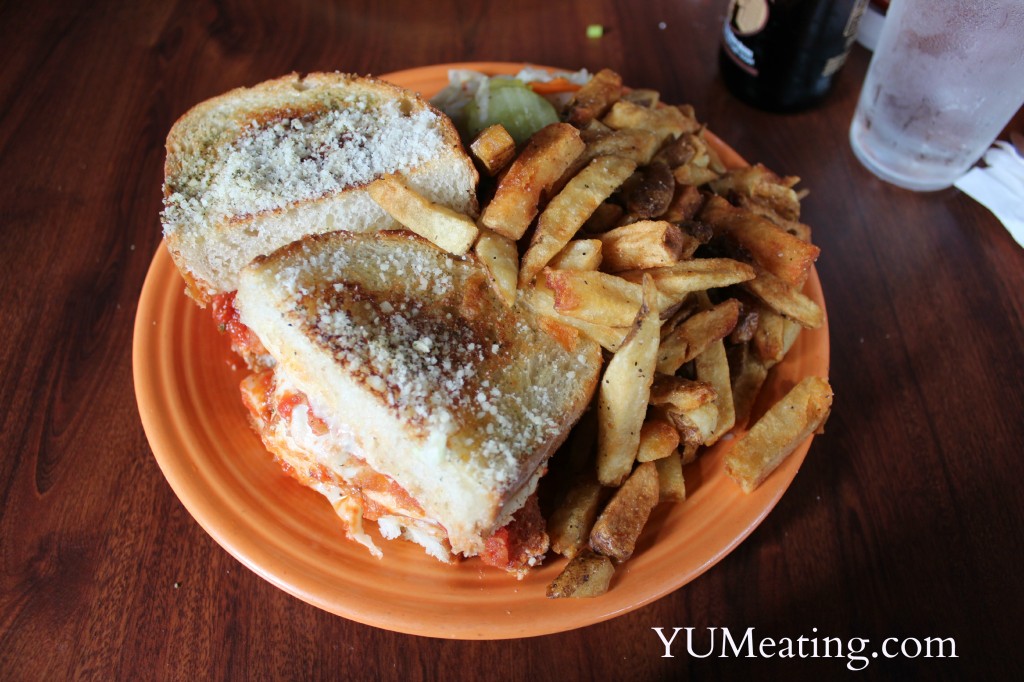 This first photo was the DSLR camera and because we were so jammed in there, I couldn't really get a good shot without having to elbow me neighbors. So, I dug out my iPhone.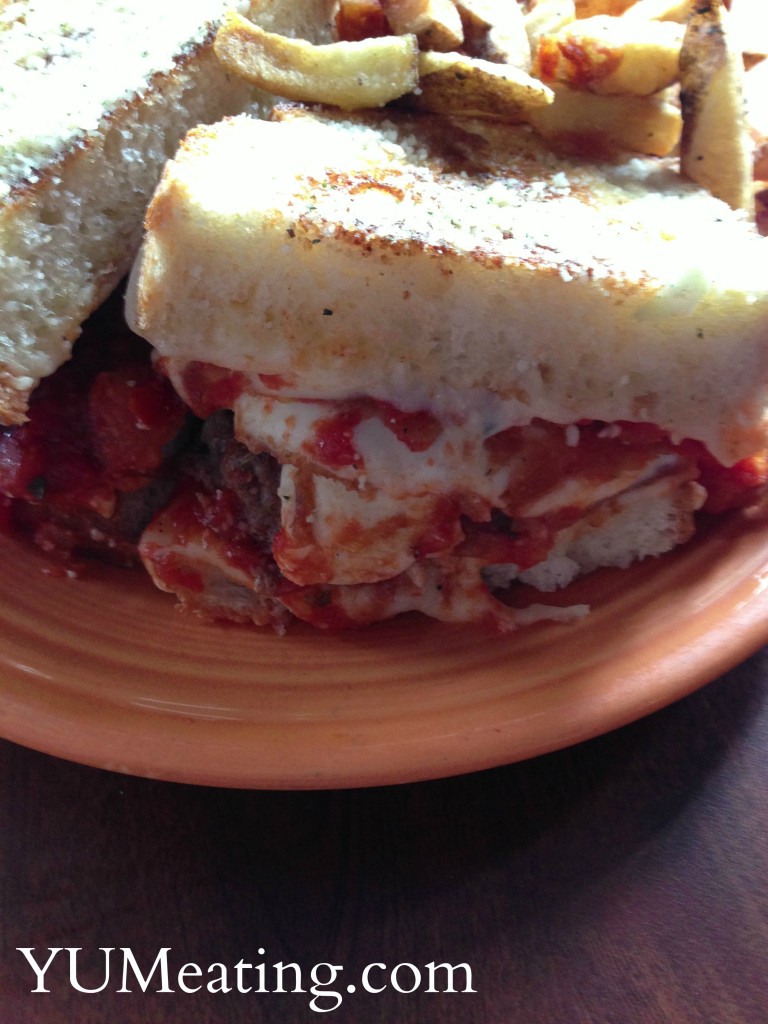 The Dude Abides – homemade meatballs, fried mozzarella cheese sticks, rich marinara, provolone & romano.
I did not make much of a dent in it. It easily became two meals.
My husband ordered The Godfather which was 3 cheese lasagna, fresh fennel-oregano pasta, roasted garlic, banana peppers, provolone cheese.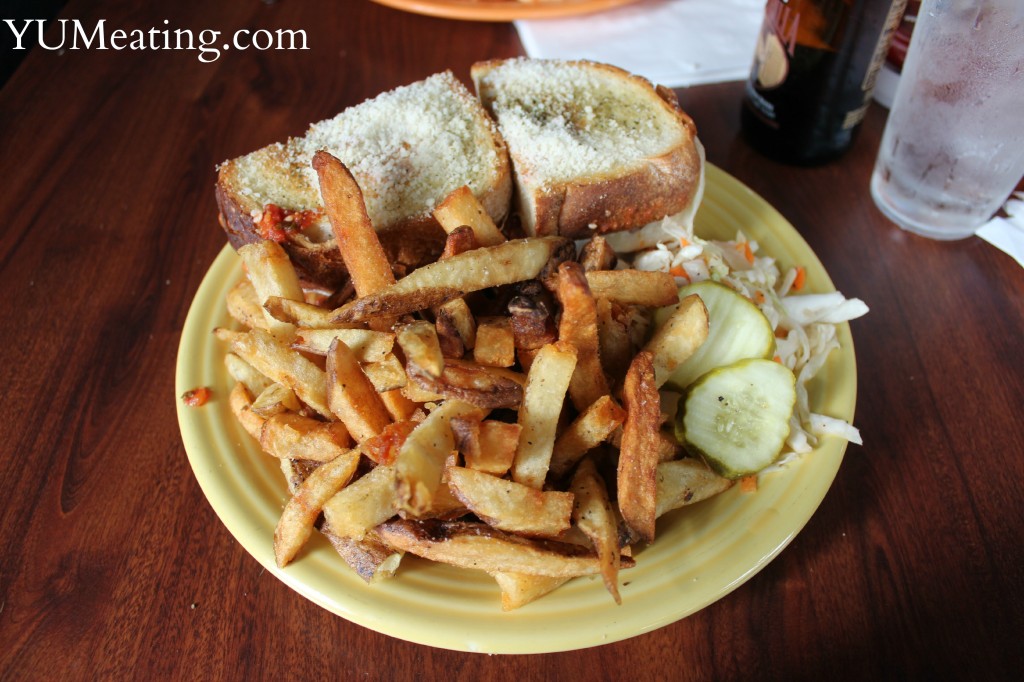 Yes, it is a heart attack waiting to happen, but it was an experience I wanted to try.
I'll probably  never do it again. 😉