Cheesy Stuffed Grilled Veal Burgers
I'm never one to miss an opportunity to share a meal. You guys are well aware of some of my failures so this may come as a shock, but Mr. Yum didn't want me to post this. Stuffed veal burgers were going to be his return to YUM but he felt they were not up to par with his other dishes. Ok. Fine. I can understand that. But darn it, if  he won't post them, I will!
We are grillers. Nothing makes me happier than goodies char broiled to my specific tastes and I won't miss an opportunity to do so. Bring on Fall. Bring on Winter. It doesn't stop us from grilling outside! Oh yes, we've been known to grill a time or two in the middle of winter. 
I've been wanting to make some stuffed burgers for a while. It's always been easy for me to just make patties, put the goodies in the middle, put another patty on top and pinch them close. I mean, that's how my mom has been making them my whole life. However, hubs wasn't having it. He went shopping with his dad and came home with a stuffed burger maker. Oh yeah. He's one of those people. Buys all these kitchen gadgets, uses them once and then they collect a such a thick layer of dust they could be deemed hazardous.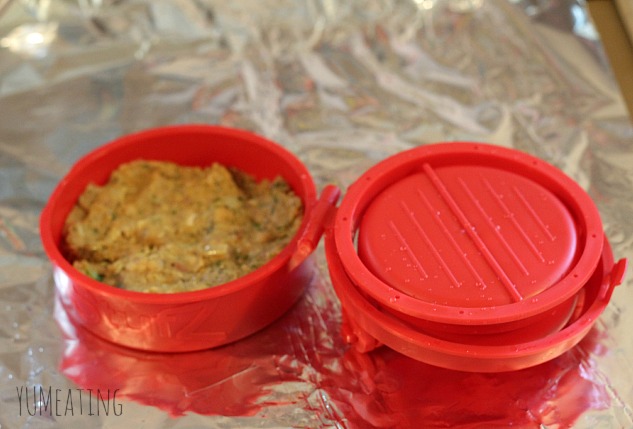 He started making patties by using a biscuit cutter. He said he wanted to make sure the patties were all perfect and even 😉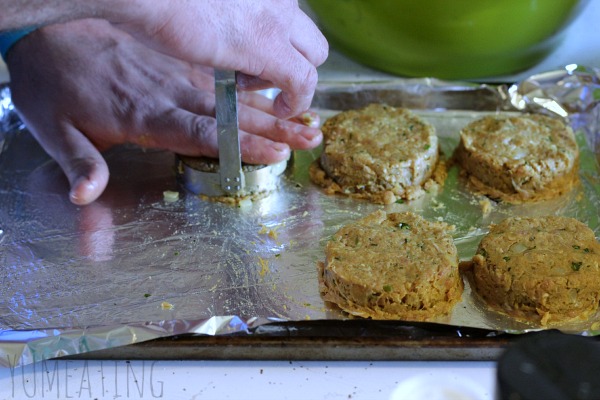 When I moved in with hubs 6 years ago he had 3 cabinets that were full of these trinkets. Egg poachers, microwaveable omelet maker, microwaveable bacon crisper, and tons of other plastic toys that promptly went in our first garage sale. He has a problem. 😉
You don't have to use veal. You can use turkey, beef, pork and even chicken. Veal was on clearance so that was our reason of choice. The seasonings mixed well  and the melted cheese inside was a nice creamy surprise.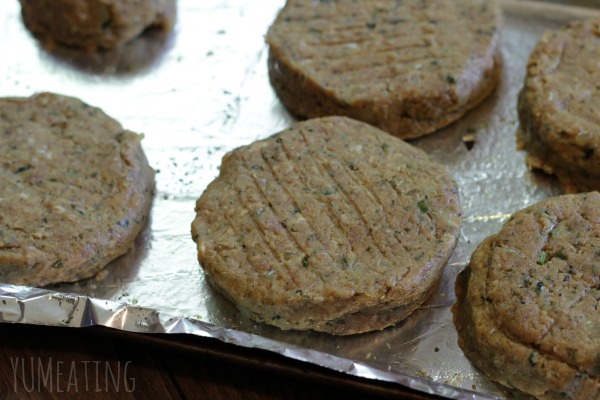 I added a bit of avocado to mine. You can make this low carb by removing the bun and adding extra lettuce.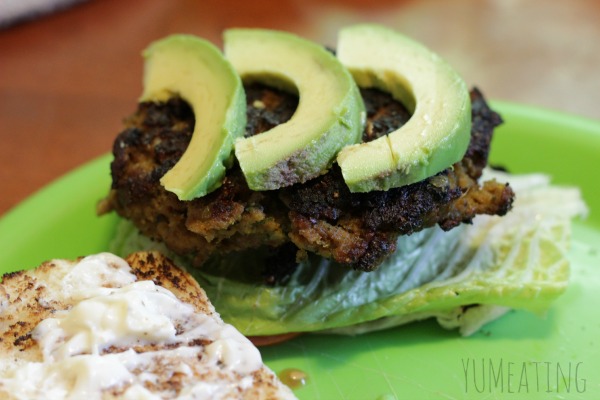 Just be sure you don't over char them like hubs did 😉 Despite that, they actually still tasted really good.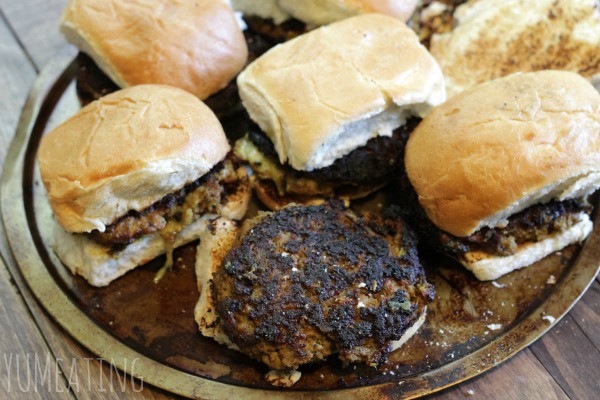 You can pan fry or oven broil these stuffed veal burgers for similar results.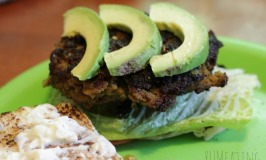 Stuffed Veal Burgers
For this recipe we became dashers. Meaning, there are no set amounts. A few dashes of this and that. I suggest mixing the dry seasonings in a small container and mix with a fork. Then take a taste to see if its to your liking. Remember it will thin out a bit when mixed with the meat but this will give you a general idea on whether or not you should add something else.
Ingredients
For the veal mixture:

2

pounds

of ground veal

salt

pepper

roasted garlic infused sea salt

seasoning salt

onion powder

garlic powder

turmeric

crushed oregano

thyme

rosemary

fresh oregano

optional

fresh cilantro

optional

For the stuffing:

Provolone cheese

Garlic-Herb Monterrey Jack cheese
Instructions
Combine the veal and the dry ingredients in a large bowl.

Using your hands mix well.

Form equal size patties.

Place cheese on top of patties and then place another patty on top of cheese.

Pinch sides together.

Grill to your tastes.
Are you a griller? What's your favorite grilled item?