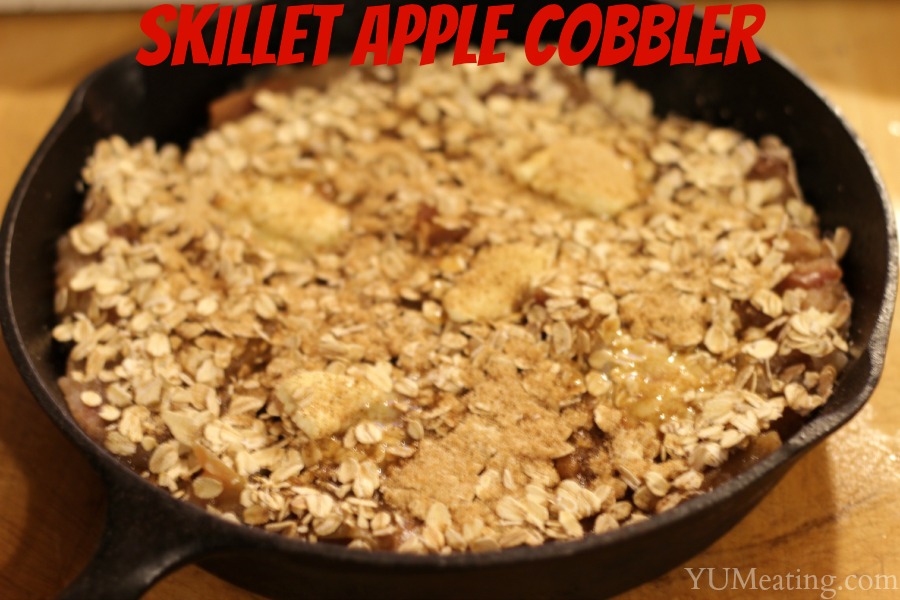 You might say that I am weird but I can do without apple pie, apple sheet cake and pretty  much any other apple type of dessert. But when it comes to apple cobbler with its warm crisp and brown sugar stickiness I just can't say no. Especially when it's warm and paired with some Vanilla Bean ice cream. That's just a little bit of heaven right there. In the winter months it can be hard to get excited about ice cream. But a warm skillet cobbler makes it easy!
I have to admit though that I have no real recipe for this yummy deliciousness. Seriously. After getting an entire crate of apple from my mother-in-law (the family farm) I've been trying to come up with some super quick recipes to eat them. I've already done some batches of applesauce.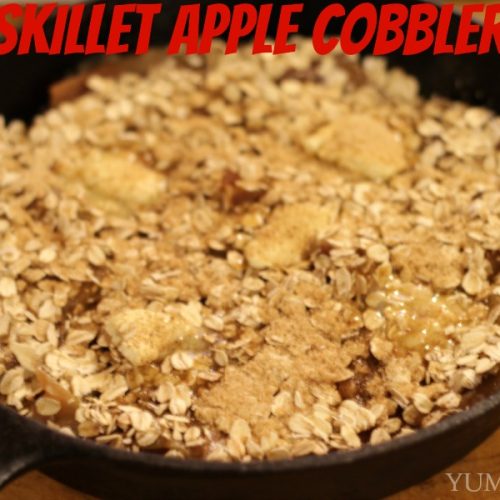 Skillet Apple Cobbler
Ingredients
5-6

Red Michigan Apples

cored and sliced

2

tsp

Cinnamon

1

tsp

Stevia

1

cup

old-fashioned oats

1/4

cup

water

1/2

cup

brown sugar Stevia

4-5

pats of butter
Instructions
Preheat oven to 350.

Grease cast iron skillet

Arrange apples on bottom of greased skillet.

Sprinkle Stevia.

Sprinkle oats on top of apples.

Add water.

Arrange the 4-5 pats of butter.

Sprinkle with brown sugar Stevia.

Put in oven for 20-30 minutes.

Cobbler is done when apples are tender and oats are crumbly.
Are you a cobbler fan? What's your favorite kind?