Free Printable Shopping List for your Planner or Coupon Binder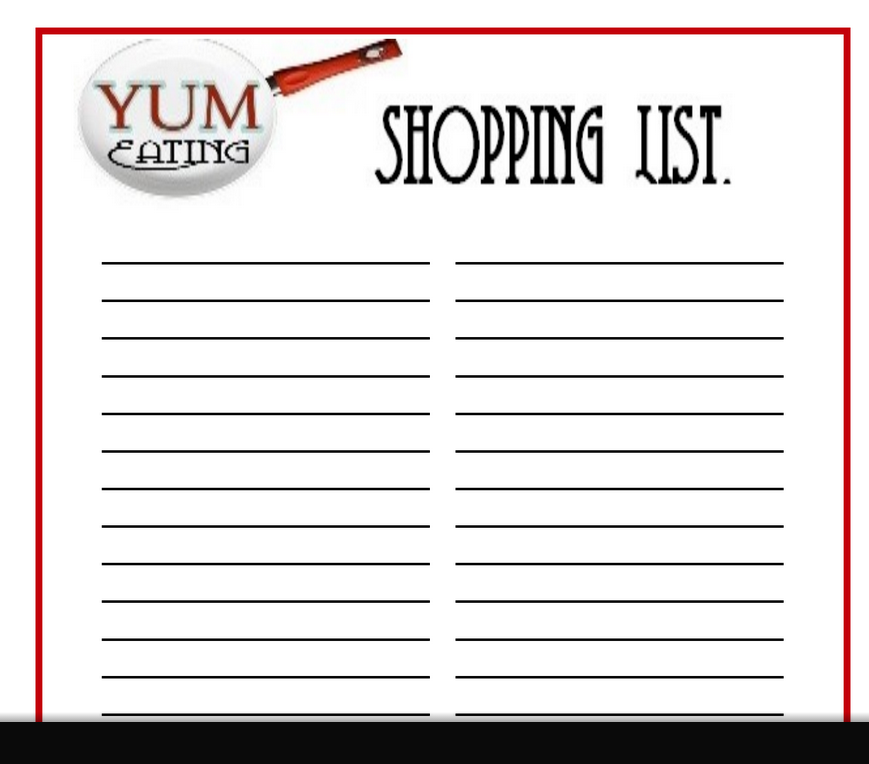 Who doesn't love free printables, especially when they can make life a bit easier and a little more organized?
Today I am offering you a free printable shopping list. I just love, love these pretty lists. I have Taylor to thank for these. She blogs over at Mama Has PINK Hair. You should definitely go check her out.
I just print a batch of these, use my 3 hole punch and add them to my planner. During the week I write down the items I need and when I am ready to head to the store I transfer my list to my coupon binder. There is plenty of room for all my grocery needs.
If you are looking for recipe cards, YUM eating offers those and if you are looking for weekly meal plans I offer those free printables as well.