Skinny Cherry Chocolate Cake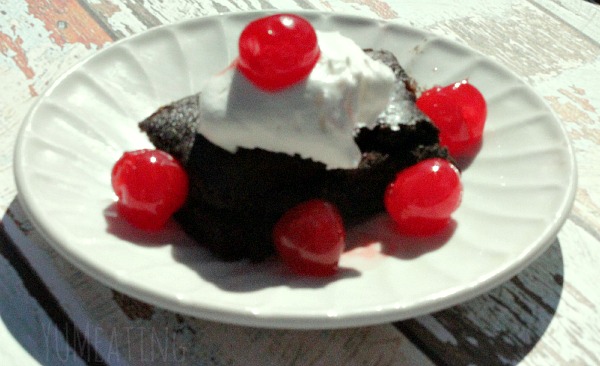 I can't believe it's already the middle of May and we just celebrated Mother's Day! My mother's 60th birthday is coming up on the 16th and I am still trying to figure out what to buy her and/or do for her. She hates surprises and isn't a fan of parties. She's a bit of an introvert like me as well as a book lover so I'm thinking some large print books for her old lady eyes (*snickers* hehe.) In all fairness, I don't have a whole lot of room to talk anymore. In just 2 months I'll be turning the ripe old age of 40. (HA!)
Yeah, I know. Yuck it up, Chrystal. 😉
The closer I get to 40 the more I realize I have really let myself go these last few years. It's been a combination of living rural, living 1600 miles away from the only life I have known, working from home and having an extremely stressful relationship. I put everyone else before myself and let Dr. appointments and gym memberships go. And, now I am paying the price. I have degenerative disc disease and osteoarthritis in my hips causing my body to become crooked and quite painful.
I decided that starting before my birthday I am going to treat myself to a serious of Dr. appointments. I'm hoping to squeeze a few more bucks out of the grocery store budget so I can battle the PCOS which wants to hold on to this stubborn weight. With the help of my Dr. I am hoping to get into physical therapy and get back to my chiropractor. I am feeling a lot older than I should be. So, nows the time for me to put me first. I'll be making a lot of changes in my life this year. It's going to be quite a journey.
One thing that is hard for me to give up is my sweet tooth. Many moons ago in the early 2000s I did Weight Watchers and we discovered diet pop cakes. By replacing all of the oils and fats in the cake mix with a diet coke you are lowing the calories and most of the bad stuff. I know box mixes and diet pops have their own set of issues, but sometimes you just need a boxed cake mix. As much as I enjoy cooking from scratch, sometimes I either don't have time or I just don't want to. LOL
So, with this recipe you can most certainly have your cake and eat it too. Over the years I have tried different cake mixes with different flavors of diet pops. They always turn out with good results. So, feel free to experiment. One tip though, if you are using a white or yellow cake, stick to clear diet pops like 7-up , Sprite and cream sodas.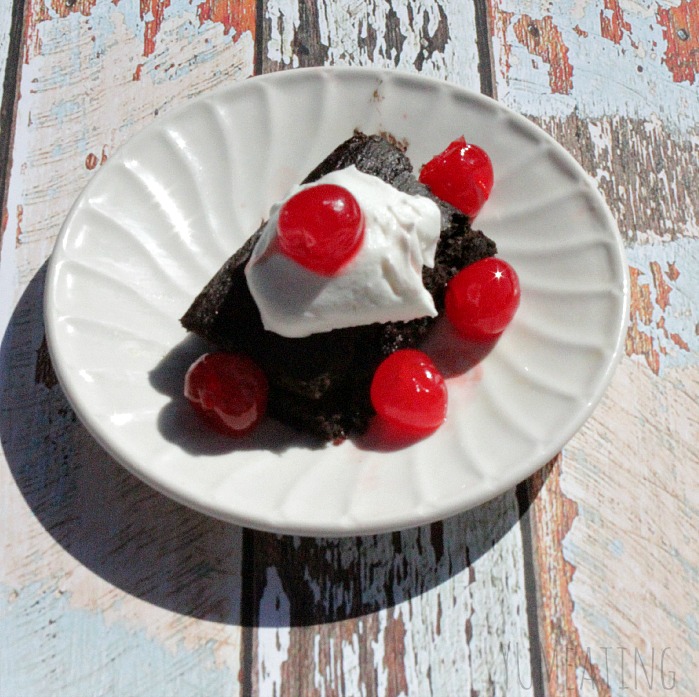 Skinny Cherry Chocolate Cake
Ingredients
1

box of your favorite cake mix

for this recipe I used Chocolate Fudge

1

can diet pop

for this recipe I used a diet cherry cola

1

jar

or can of cherries

fat free whipped topping
Instructions
Preheat the oven according to the cake box directions.

Mix the diet pop with the cake mix and pour into a greased or non stick cake pan.

Cook according to the box directions.

Allow to cool.

Cut and serve.

Garnish with cherries and whipped cream.
You can also use this recipe to make a poke cake. We love using this basic recipe for poke cakes or even topping with pudding instead of frosting. Kiddo loves it and we don't miss the bad fat and calories one bit.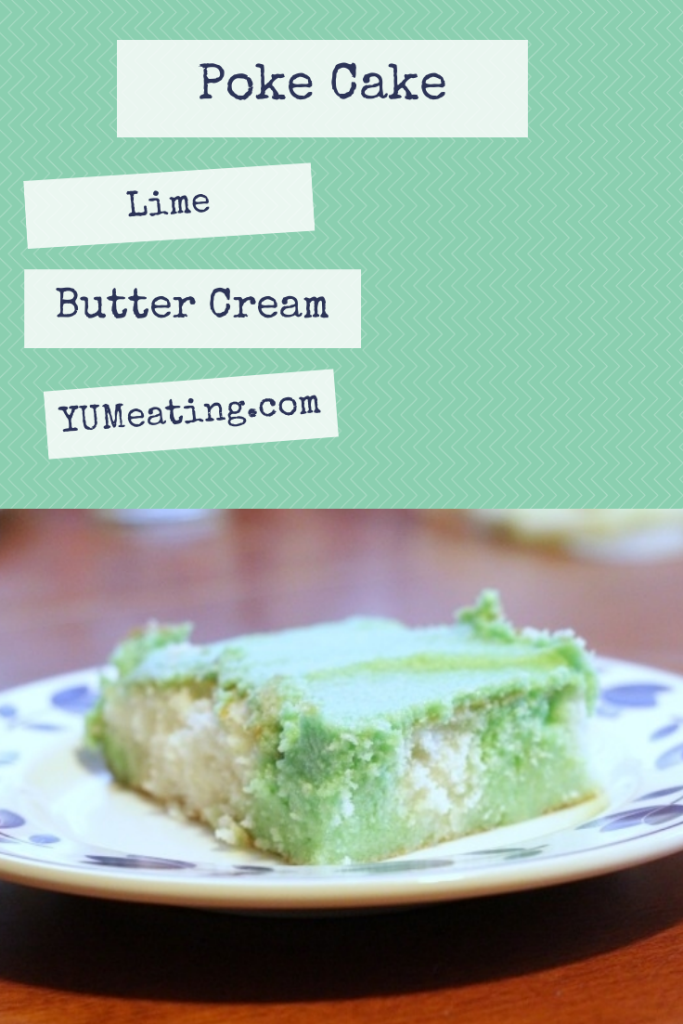 Do you say pop or soda? Or is everything coke? 😉