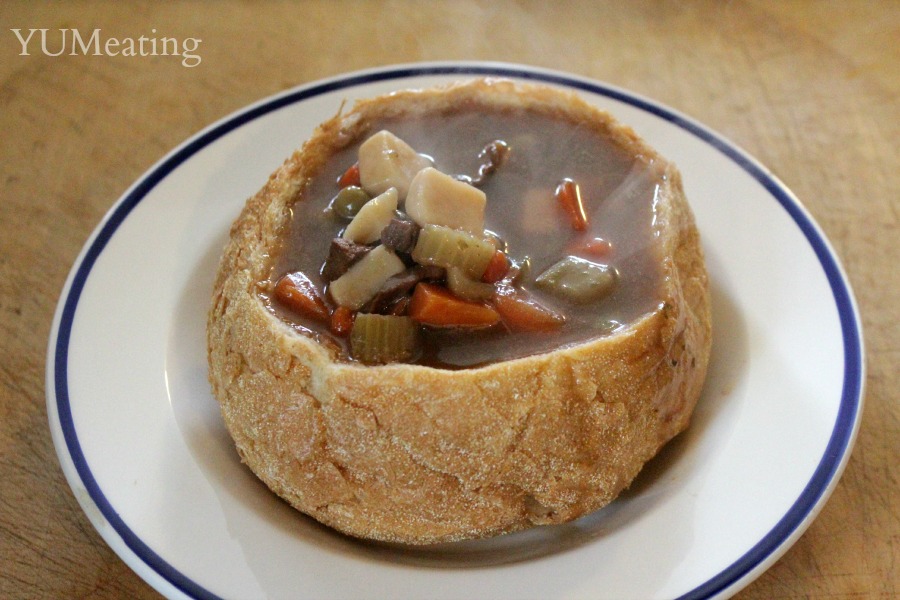 I cheated.
What can I say?
Sometimes we just need something quick and easy for lunch.
And sometimes I just need a break from making a scratch meal.
This simple recipe is so simple because there really isn't much to it.
I found these small round loaves of bread at Kroger on the clearance rack for about 69 cents each. I've had them in the freezer for a while so I knew it was about time to use them. With this chilly Michigan weather we could always use some warmth.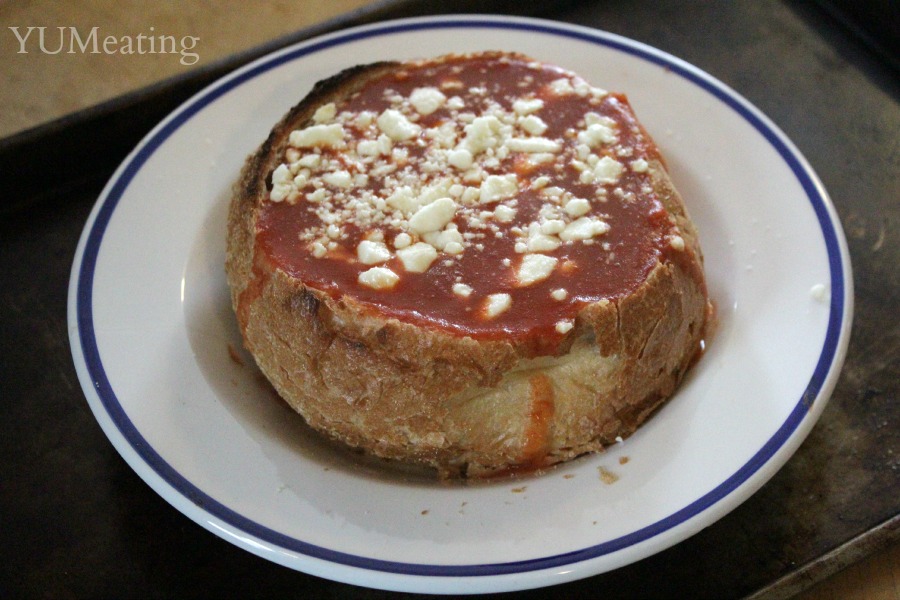 One version is Campbell's Vegetable Beef and the other version is Campbell's Tomato  (with some feta cheese.) Because there was so much bread and soup, we all shared.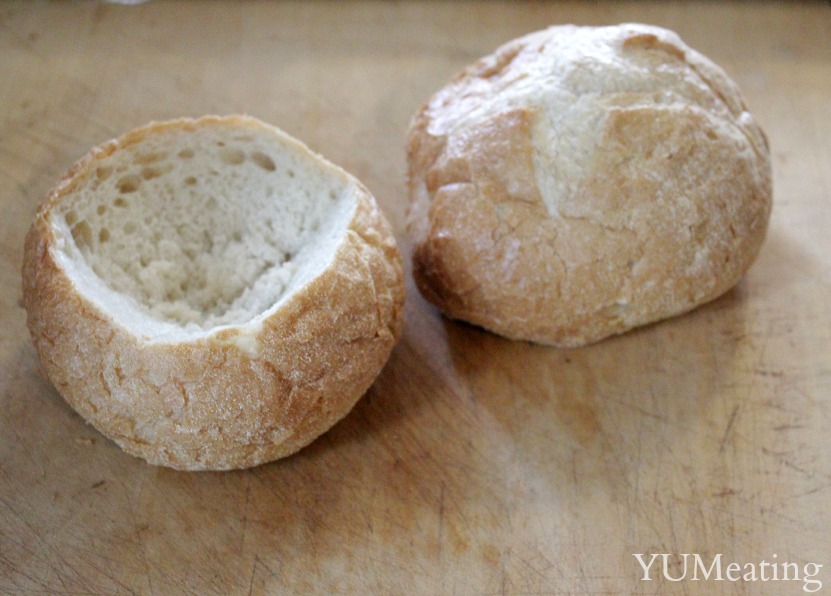 First thing is to cut out a round hole in your bread. Make sure to save this bread because it makes a great dipper.
Warm your favorite soup and place it in the middle of the bread.
Serve and enjoy!
Told you it was simple and easy.
I actually had planned to make some soup from scratch (french onion) and use these. But, we needed something quick and this just sounded good.
So there you have it, simple soup bread bowls.
Now, what soup are you going to toss in your bread bowl?
What I was cooking last week: Make Bulgogi at Home
Last month:  Classic Tabbouleh
Five months ago: Pumpkin Dog Treats