Crockpot Pumpkin Oatmeal Greek Honey Banana Explosion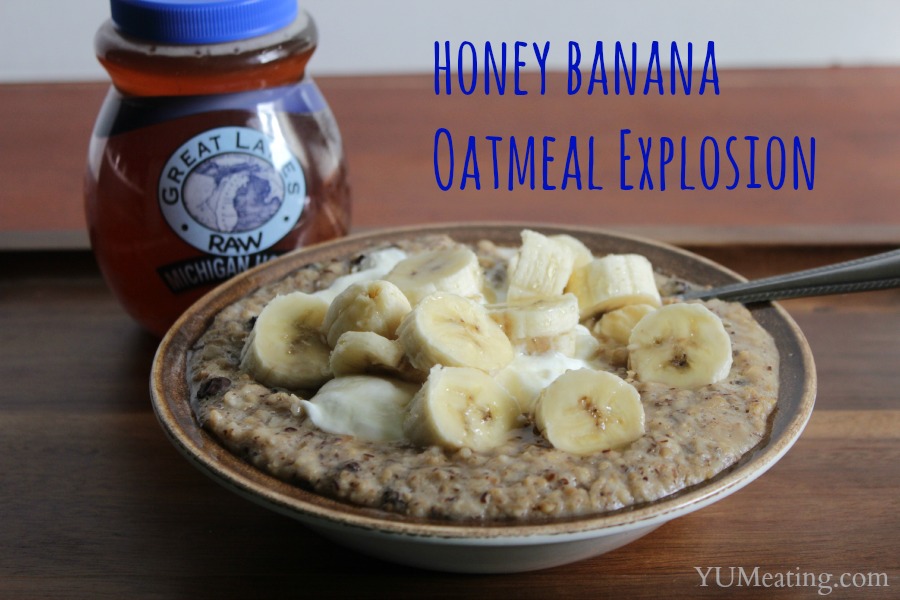 I'm quite pleased with how well my Clean Eating Crockpot Breakfast Porridge turned out. I had breakfast for over a week! YUM! This Oatmeal Greek Honey Banana Explosion starts with the breakfast oatmeal. It's topped with a few spoonfuls of plain Greek yogurt, some sliced banana, and a drizzle of Michigan raw honey. Delish.
This oatmeal packs punch with flax, steal cut oatmeal, homemade pumpkin butter, and no sugar. All clean, healthy ingredients.
You can also top with berries and pure maple syrup for other variations.
What are some ways you like to dress up your oatmeal?