Low Carb Asparagus Egg Bake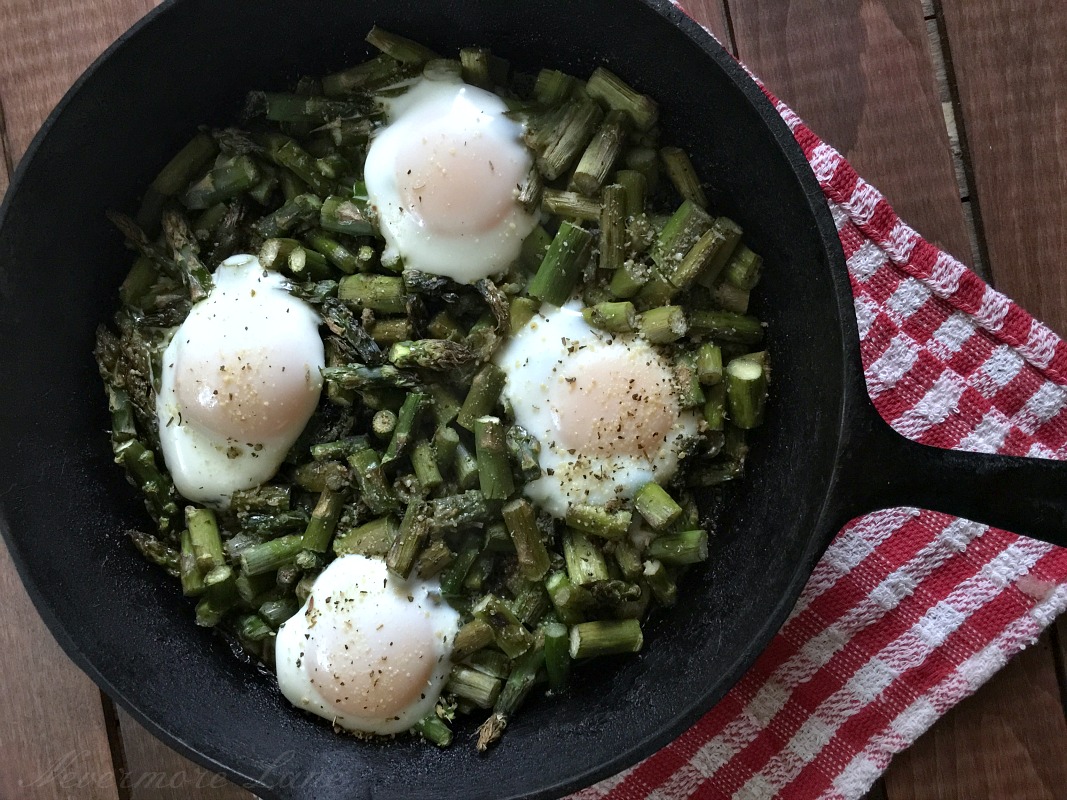 Did you really think I was going to skip out on all the yummy food posts? 😉
I know, in all fairness it HAS been a while. But, there was good reason for that. YUM eating is now here and the domain is being forwarded. Thank goodness that option exists so that all the hard work from YUM isn't a total waste. I'm just in a different place in my life and when I started to niche out and go into the food world, I wasn't expecting it to trigger so much. I should have just stuck with the lifestyle site I had in the first place and not listened to people who say you have to pick one thing and stick with it. Boo! (LOL) But, in the same breath, YUMeating was a WONDERFUL experience for me. It was something I shared with Mr. McConnell and kiddo. We traveled, we ate, we shared good memories. Now, that chapter in my life is over and it's time to write the next one.
One of the things I am really trying to do is be kinder to myself. That means, eating better foods; especially those which do not make my inflammation and immune issues worse. I'm still in the kitchen experimenting with different flavors and food combinations, it's just a different kitchen now.
I love cast iron cooking. It is one of my favorite things. I'm still not sure why I like it so much. Maybe because it reminds me of life during simpler times. Maybe because it is due to all of the memories with my mom and her parents. Seems like someone was always using a cast iron skillet. But, it could really be due to the fact I firmly believe food tastes better in a seasoned skillet. Either way, I've decided to experiment a bit more with my favorite pan; this time, with breakfast.
I love asparagus. Sadly, this time of year it is getting harder and harder to find. Not only that, a bit more expensive. I was able to find a few bundles reasonably priced and knew I needed to try them with breakfast. I kept seeing all these egg and asparagus bakes on Pinterest. I figured now was as good of time as any to put it to the test.
Super Easy Instructions
First I chopped the bundles of asparagus into pieces. I lightly seasoned the cast iron skillet with olive oil. Put the asparagus in the pan and then cracked open a few eggs putting them right on top of the asparagus. Added some salt, pepper, and some grated Parmesan cheese. YUM!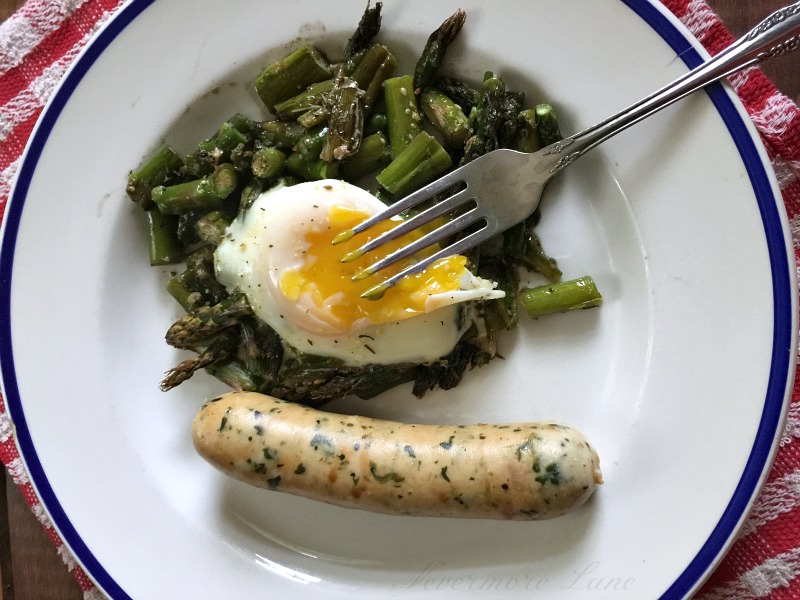 Low Carb Asparagus Egg Bake
Ingredients
2

bundles of asparagus

chopped

2

tbsp

olive oil

4

eggs

salt

pepper

Parmesan cheese

cast iron skillet
Instructions
Preheat oven to 400 degrees.

Pour 2 tbsp olive oil in the cast iron skillet.

Add the chopped asparagus.

Place in oven and bake for 10 minutes.

Crack and add the eggs to the top of the asparagus.

Add salt and pepper to your tastes.

Place back in oven and bake for 5 minutes.

Sprinkle the Parmesan cheese.

Place pan back in oven and bake for an additional 3 minutes.