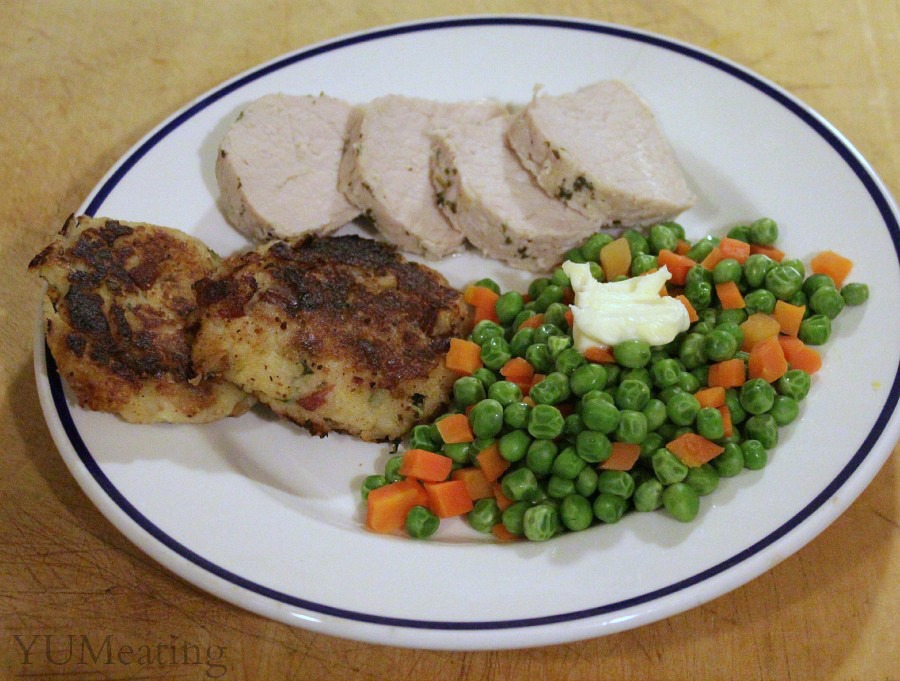 Making a pork loin roast is super easy. In this house we really have a thing for crockpot roasts like French Onion Roast and Ranch Roast.
Sometimes we just need a change of pace with our meats and method of cooking. This meal was prepared using an old-fashioned dutch oven.
Pared with some peas & carrots and a side of our Irish Potato and Bacon Cakes you have a full (and filling) meal.
Often I think many of us are guilty of over thinking family meals, trying to make them into some big production. We get overwhelmed and then just don't feel like cooking. I know I am guilty of that. I have found through much trial and error that there are quite a few things that I make sure I always have on hand for those moments when I feel like I am overwhelmed or just don't know what to cook. When I am shopping and catch roasts and pork loins on sale I will purchase more than one so there is always something available for me for family dinners. I do this with whole chickens, too. It is not uncommon to see my freezer and find a few whole chickens hanging around.
Side items don't have to be time-consuming either. For things like these potato and bacon cakes you can make a batch of the mixture and freeze the cakes prior to cooking (i suggest placing foil or wax paper between them to prevent them from freezing together) in order to have a batch ready to go and already prepped for cooking. You could also replace the potato cakes with standard baked on mashed potatoes.
What are some of your favorite go-to simple family meals?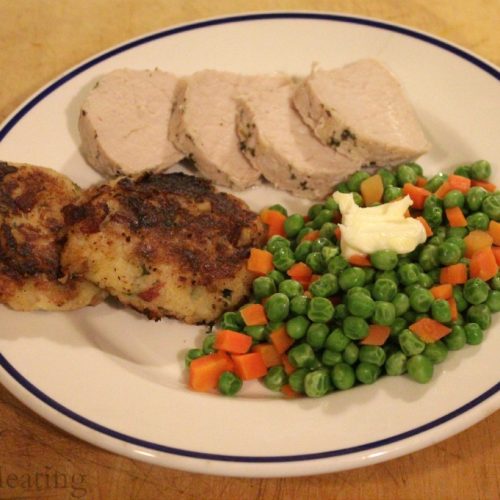 Lemon Garlic Pork Loin
Ingredients
1.5 - 2

lb

pork loin

1/2

c

water

lemon juice

parsley

dried

garlic powder
Instructions
Place the pork loin in a dutch oven on the stove with low heat.

Add the water, splash of lemon juice, dash of garlic powder and sprinkle of parsley.

Cover.

Check and flip the pork loin every 5-10 minutes.

Cook about 30 minutes total.

Check your meat thermometer for accuracy.