Today (as I am writing this post Monday night)  was my first day on my new job. I picked up a new contract client which I am pretty excited about. But, working 12 hours shifts for a couple of days is really going to put me behind here on YUM. I have so many wonderful posts and giveaways coming your way! So excited. Many wonderful things are happening around here are YUM which makes me happy since YUM is so new! I'm making new friends and co-hosting some link parties, so you'll want to keep your eyes peeled for those.
I'm still trying to keep up with the NaBloPoMo and we are only a few days in! I thought for sure today's topic would be easy, but as I sit here trying to write it, I fear it's going to be way too simple. But, here goes.
Tuesday, May 6, 2014
Have you ever invented your own recipe? Tell us about it (or your favourite one).
Am I a slacker or what? While I have a lot of recipes that are my own, they were inspired or adapted from something else I saw or was taught.  I can't say there is really anything that I make that is 100% my own. If their is, I can't think of it off the top of my head as I am writing this after a 12 hour shift. My fingers and eyes hurt so my brain is not wanting to cooperate. Although, I know there are things that I just toss into a pot and call it good. No recipe required. But, then I can never make it again. Like, ever. I have a knack for never making things the same way twice.
For those of you who have been with me for a while, do you have a favorite recipe here on YUM you would like to discuss?
It would be too hard for me to pick my favorite. I like so many of them for different reasons.
My favorite to make would have to be the roasted chicken because we get so many different meals out of.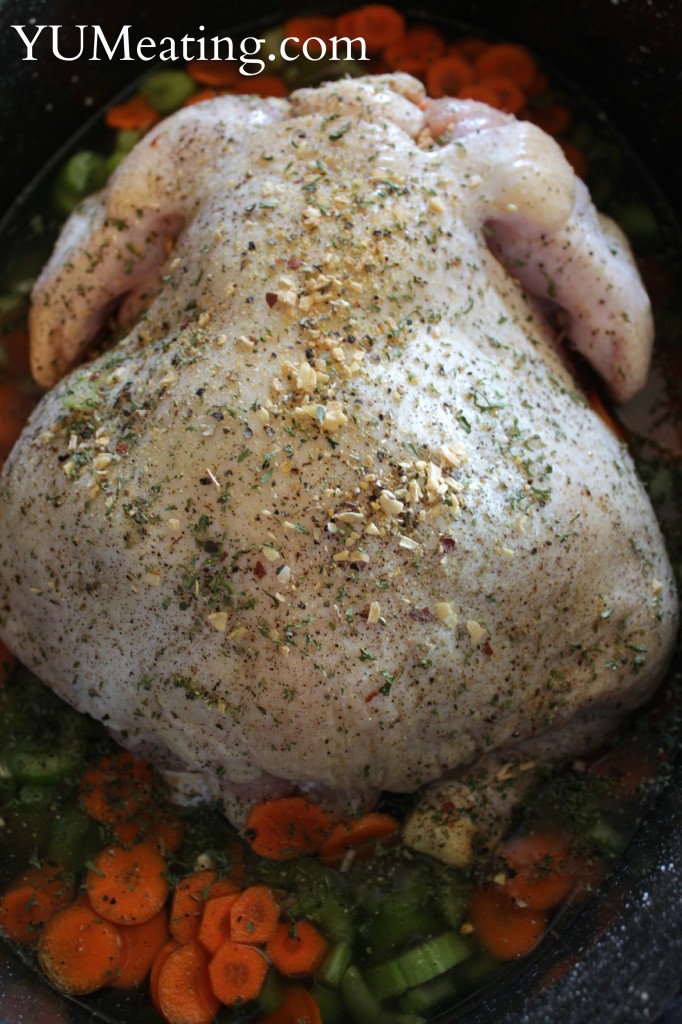 One of my most delicious family dishes had to be the latest Shepherds Pie I made in March.