Morselicious Sugar-Free Carob Chip Cookies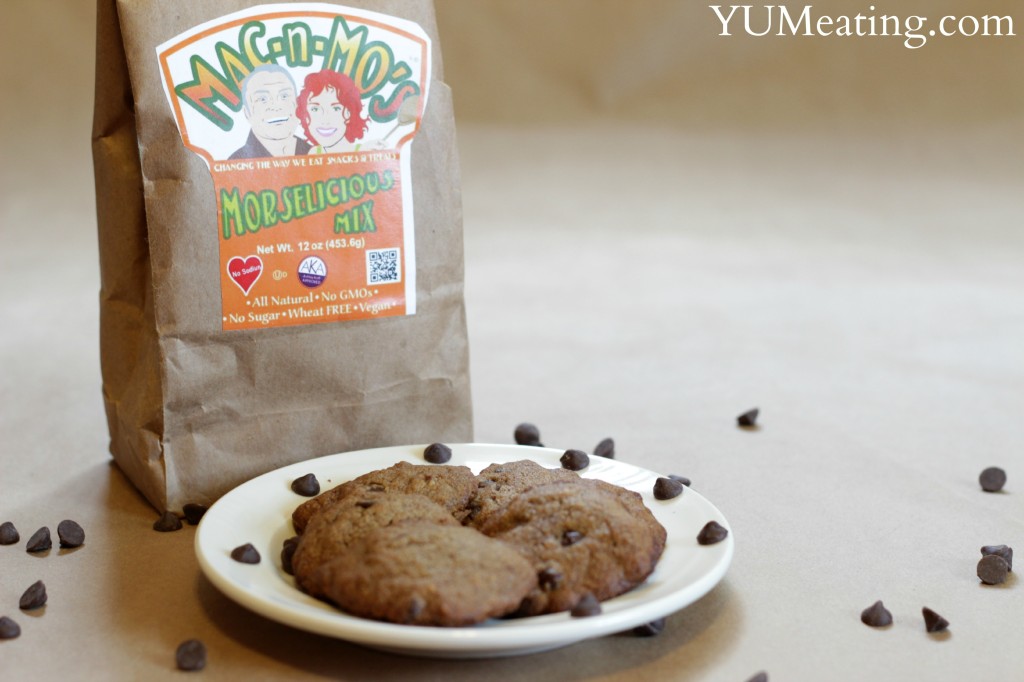 Who doesn't love homemade chocolate chip cookies? I know I do. But I also know I don't always love all of the junk you find in them.
These little gems are made out of Mac n Mo's  Morselicious Mix.  And I make them sugar-free. Sugar-free cookies you say? Oh yes, sugar-free cookies I say. And they are YUMmy!
The mix is:
Vegan
Gluten-Free
No GMOs
Kosher
No Sodium
No Sugar
No Sweeteners
No Preservatives
Ingredients: Brown rice, almonds, unsweetened coconut, flax meal and spices.
I was fortunate to receive a bag of Mac N Mo's  Morselicious Mix from Maura "Mo" Knowles The Morselist herself. When the brown bag arrived I was in craft heaven. I love brown paper craft and I knew I was about to craft something good. The minute you open the bag you can smell some of the spices. My nose knows…but I won't give it away.
Kiddo and I baked up these little mini cookies using some unsweetened carob baking chips I had picked up on the clearance rack.
These little cookies turned out really good and I felt even better about giving them to my family.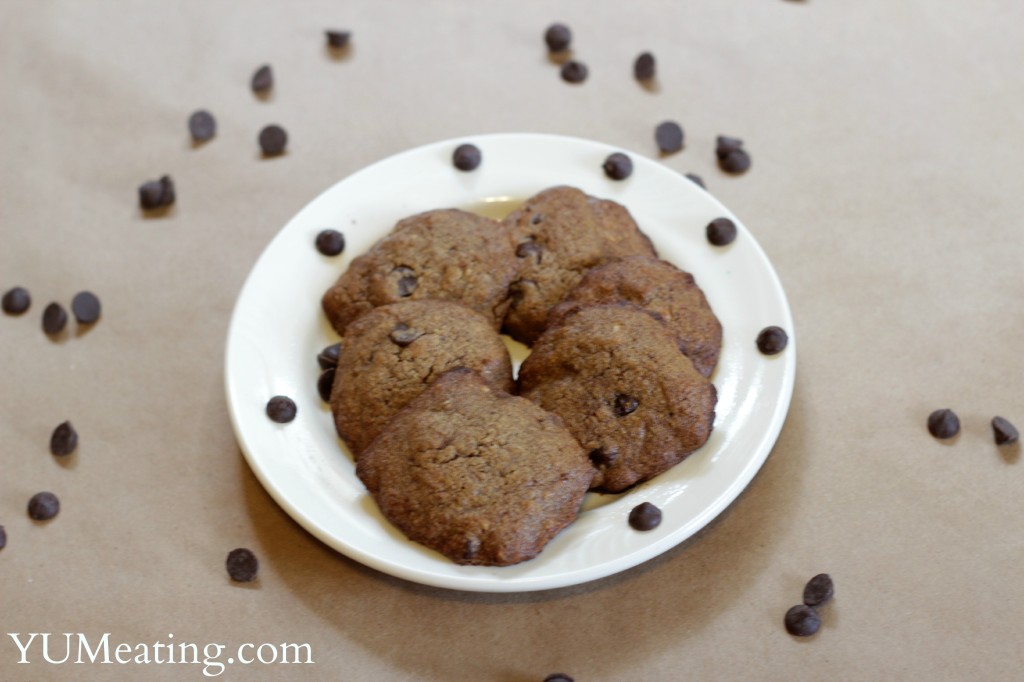 Morselicious Sugar-Free Carob Chip Cookies
Adapted from Weight Watchers Mini Chocolate Chip 1 Point Cookies (c) 2003.
Ingredients
2

tbsp

butter

melted

2

tbsp

olive oil

1/2

cup

Splenda brown sugar

1

tsp

real vanilla

1

egg white

1/4

tsp.

baking soda

3/4

cup

unsweetened carob chips
Instructions
Preheat oven to 375.

Mix together melted butter, olive oil, and brown sugar Splenda.

Blend until creamy.

Add real vanilla, salt, and egg white.

Blend again until mixed well.

Add Mo Mix and baking soda.

Mix until powders have become moist.

Add chips until distributed evenly throughout dough.

Spray a baking sheet with nonstick cooking spray.

Drop rounded teaspoons of dough onto baking sheet.

Bake cookies for 4 to 6 minutes.

Cook on wire rack.
Purchase Morselicious Mix online at Mac-n-Mo's. Find out for yourself just how good this delicious product really is.
Disclosure of Material Connection: I received Morselicious Mix for free as part of a review program. I was not required to write a positive review. The opinions I have expressed are my own. I am disclosing this in accordance with the Federal Trade Commission's 16 CFR, Part 255: "Guides Concerning the Use of Endorsements and Testimonials in Advertising."