Restaurant Review: Kimchi Box – Madison Heights, MI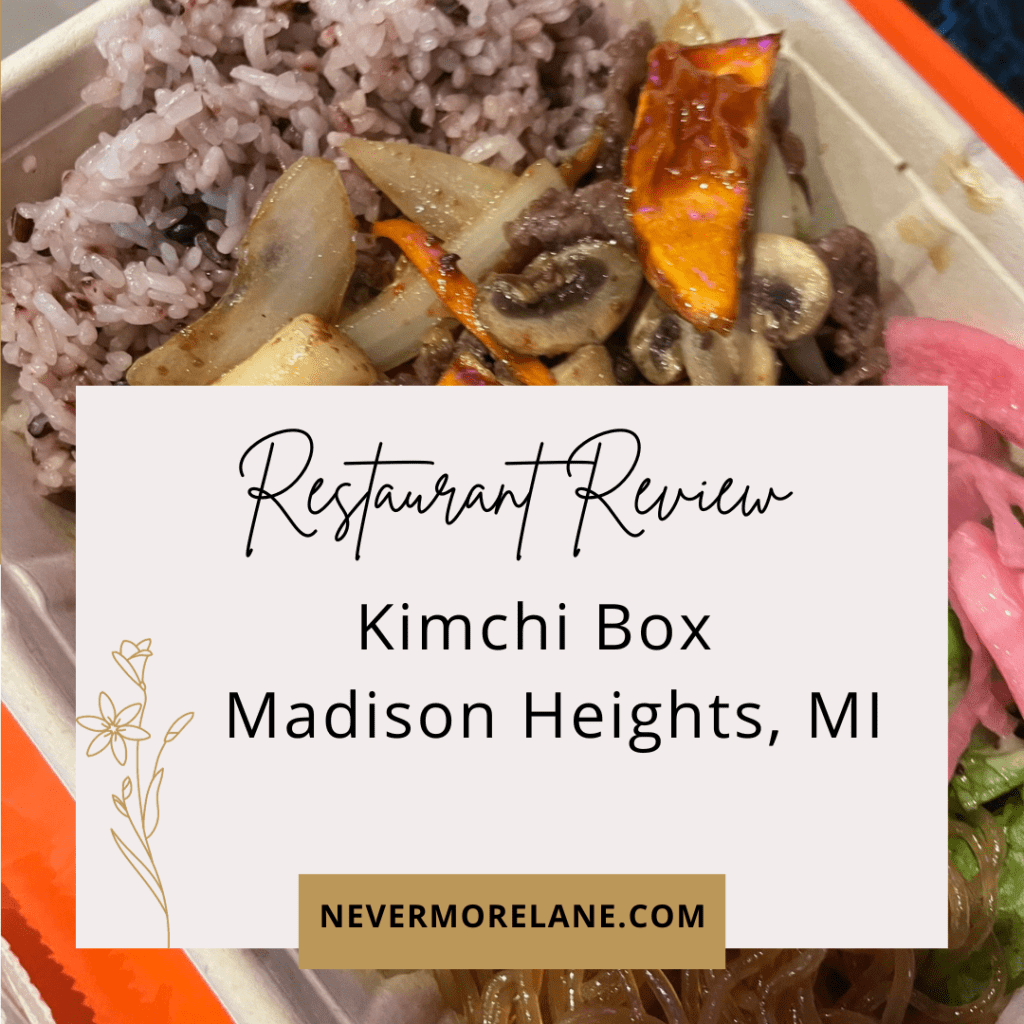 It has been forever since I have done a restaurant review — so let's start back with Kimichi Box in Madison Heights, MI.
My partner and I had to come to Madison Heights to pick up a laptop at Micro Center. It was later in the afternoon, so we knew we wanted to find someplace new to try. After searching Yelp for what was close by, and what looked like the most fun and unique menu (there was a tie, by the way, so we shall stop at the other place next time.)
We didn't know what to expect when we got there (and there is quite little up the street) and were not sure if we were going to eat inside (so small) but we had spent over an hour driving to Micro Center from where we live that eating dinner in the car didn't seem like such a great time even though we have done it. We opted to go ahead and stay once we got inside as there was no one there.
As we sat there eating our meal — no one stayed. It was literally pick-up order all night. I am not sure why no one stayed inside to eat. The staff is super friendly and answered all of our questions after we told them it was our first time here. There were quite a few tables and despite how small the dining area is, it didn't feel stuffy. Maybe so had there been a lot of bodies in there.
I will be honest, I picked this place strictly for the pics of the Moz Dogs other reviewers had posted. But there were so many other unique items that caught our attention we will have to come back and try another day.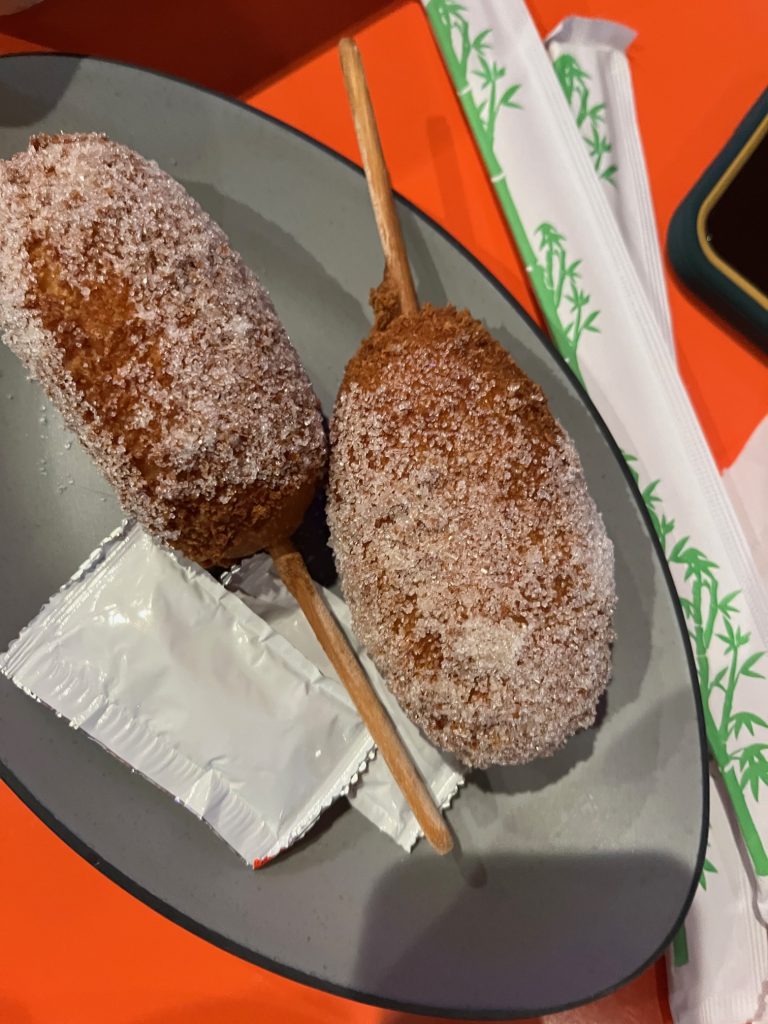 The Moz Dogs didn't disappoint. The ooey gooey cheese with what tasted a lot like an elephant ear or funnel cake batter was amazing. Coated in sugar, because that is what we all need in life, right? It is a good thing we only got 2, one for each of us. You really don't need more than that. Also, try it with the ketchup. Sounds gross and I rolled my eyes at it, too. But, seriously, so glad I tried it.
Sassy fries. Best name ever for a plate of cheese fries with some sassy mayo and cream sauce. It's a whole lot of flavor fireworks going off in your mouth. Trust me. You will want to try them.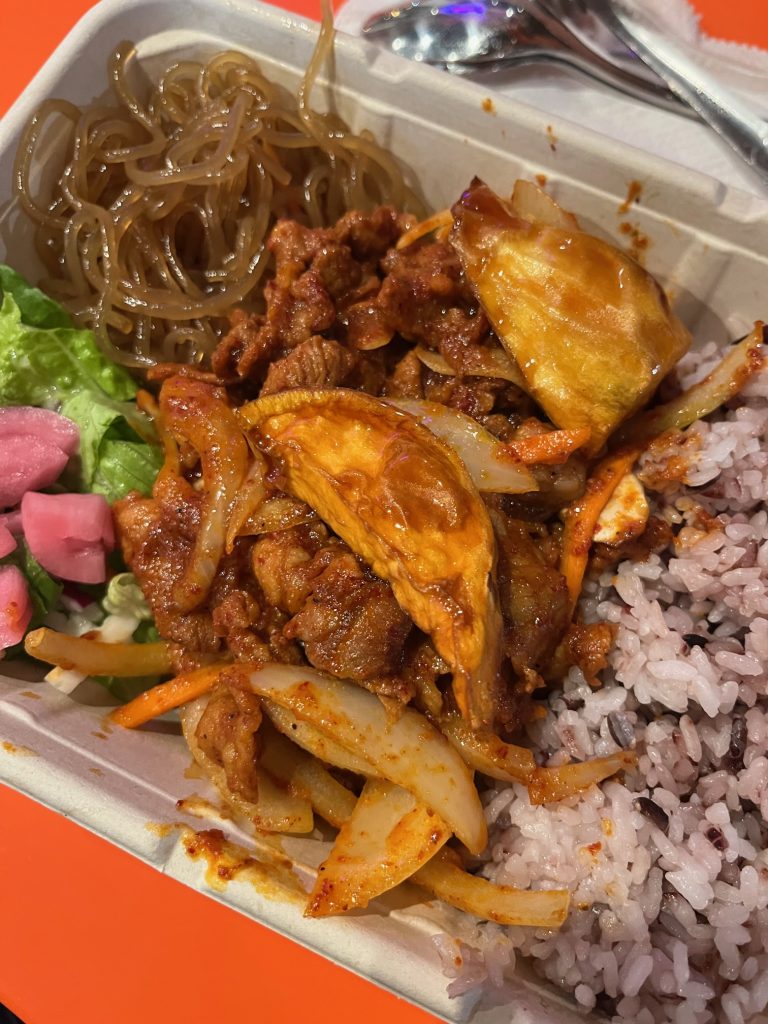 The Spicy Pork Box has just the right amount of kick. I wish I would have added the side of Kimchi for the extra $1. That was the only thing I would change.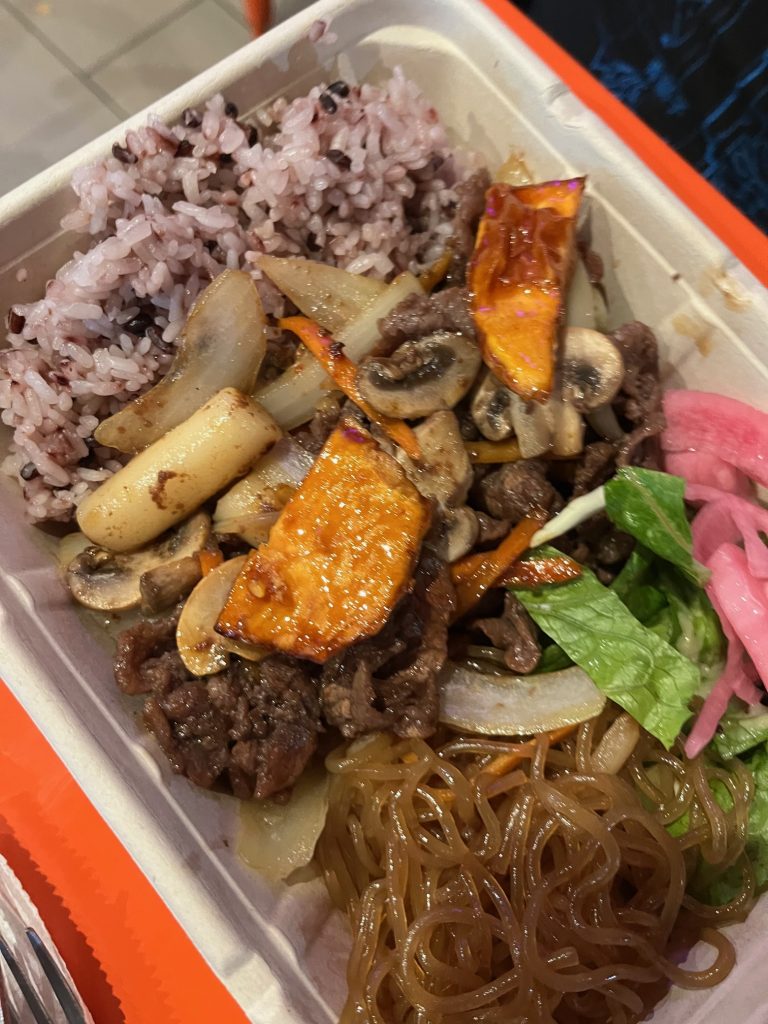 I cannot speak for the Royal Bulgogi Box as I didn't try any of his meal. But I have had plenty of bulgogi in life, so I know its amazing when done right. He was completely happy with his box and stated more than once it's something he'd like to have again.
Perhaps we can find something a little closer to home until our next trip south. If you are thinking about giving this place a try — just do it. The food is fun and it's always good to try something new once in a while.
Have you ever eaten at a Kimchi Box? What was your favorite?