(Leftover) Pork Fried Rice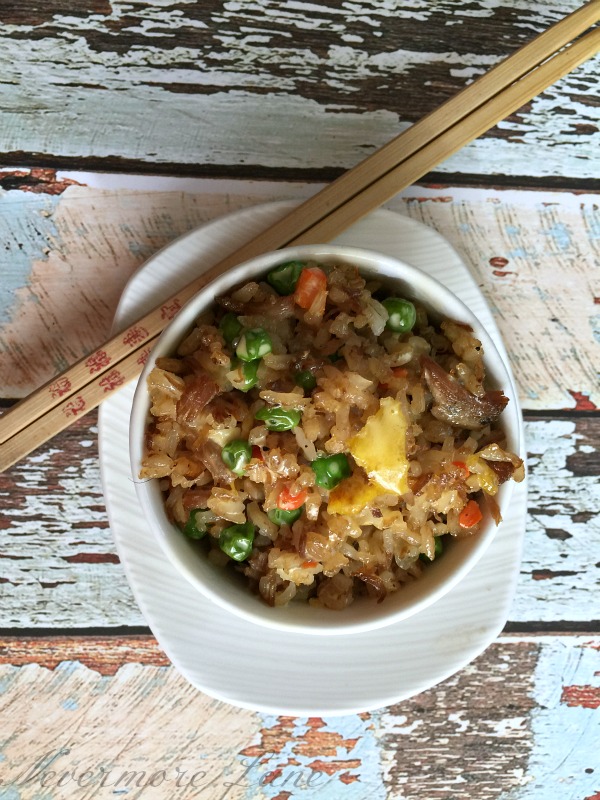 When Matt and I were still living together, one of his/my favorite things to do was take the leftovers and create some sort of fried rice dinner. He's made the majority of the ethnic cuisines shared here on Nevermore Lane. This one is no exception. It's no big secret that he and I parted ways recently causing a shift in my life and changes in my living situation. As a result, my blog schedule fell to the wayside. Now that the YUMeating website has been merged and forwarded, I getting back on track with my blog schedule. 
Before I can really get going on things, I feel the need to clear off all the photos that were left standing on my external drive. Sort of like a cleansing. Then I can continue forward with Nevermore Lane, sort of like on a clean slate.
This pork fried rice has some super yummy pictures, so I wanted to make sure to share his hard work with you guys. He cooked, I took the pics 😉
Alright…now that we have all of that stuff out of the way, let's get down to business; shall we?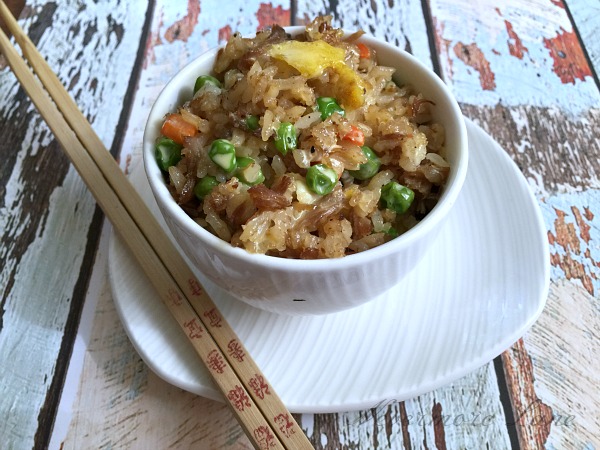 Night 1: Matt made this recipe with a leftover pork roast we had made. There was about a pound left and he had diced it all up.
Cook 2 cups of rice according to the directions on the package.  While most fried rice should use day old rice, if you don't have leftover rice you can pat dry, or cook ahead of time and allow to dry and chill in the fridge for a few hours.
For this recipe he added 1 cup peas, 1 diced carrot, 1tbs butter, 1tbs olive oil. He scrambled 2 eggs.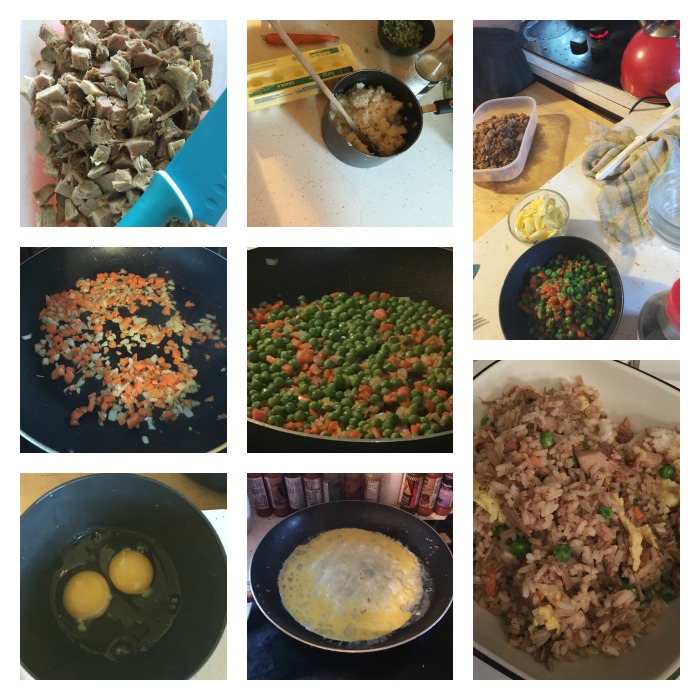 Now, here is the sad part. I have the ingredients and the photos, but I have no idea how he actually does his fried rice. He was supposed to be the one writing the recipe and instructions. So, we are going to improvise. He is big on using YouTube videos, so here is a video that is fairly close to how he does his fried rice.
He does use a lot more seasonings, but this works just as good and I like mine super simple and mostly season free 😉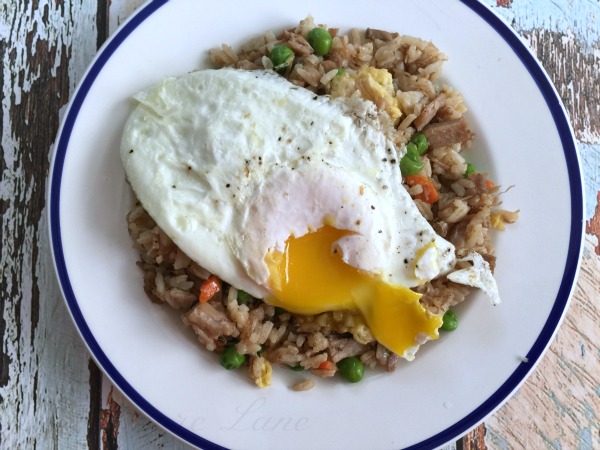 Night 2: We warmed up the pork fried rice and  I added a fried egg on top of mine because I love putting fried eggs on top of my Asian dishes.
So, that is one way I extend the use out of one meal and make it in to multiple.
How to you extend your grocery budget?