America's Choice(R) Creations: Budget Friendly Meals in Minutes #savealotinsiders #ad #giveaway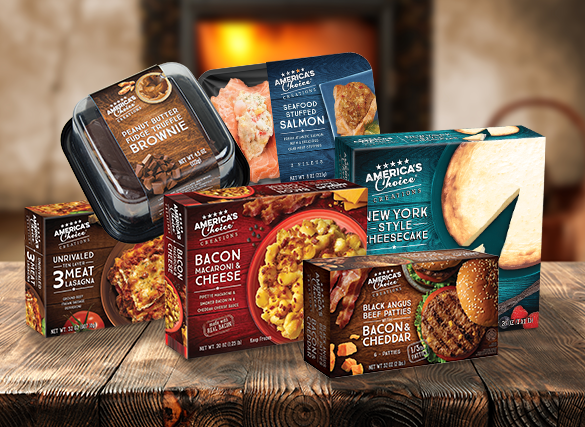 You guys know how much I love Save-A-Lot, right? No? Well let me remind you 😉 Save-A-Lot is one of my favorite grocery stores. I can find everything I need to create all the wonderful recipes you find here on Nevermore Lane without having to spend an arm and a leg. Save-A-Lot makes grocery shopping simple and headache free for me.
Check out my past Save-A-Lot posts!
Save-A-Lot has a brand new line of products called America's Choice® Creations; new mouth-watering collection of flavorful favorites made deliciously unique and crafted with high-quality ingredients. These new favorites are available exclusively at Save-A-Lot Food Stores and are the perfect way for you to indulge a little while you continue to save a lot.
I am loving these new products. In just a matter of minutes I was able to create some brand new meal ideas which include dessert for a fraction of the cost of eating out. Not only that, I can have dinner on the table before anyone can spell Supercalifragilisticexpialidocious!
My meal ideas include:
Burger, Mac & Cheese, topped off with a Chocolate Chip Cookie
Stuffed Salmon with fresh Asparagus (availability of asparagus will vary by store)
Grab and Go Dinner with Supreme Pizza
Fancy Budget Friendly Copy Cat Restaurant Meal with a Crab Cake appetizer, Honey Bourbon Salad with a side of vegetables (in the frozen section; availability will depend on store) and Peanut Butter Truffle Brownie for dessert.
America's Choice® Creations Product Line: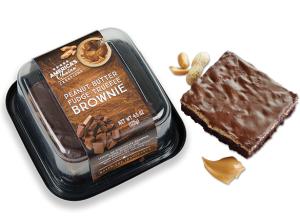 Peanut Butter Truffle Brownie
Sinfully sweet treats to satisfy your cravings. Heavenly prices to help you save money. Chewy brownies layered with creamy peanut butter, fudge truffle and a rich chocolate ganache.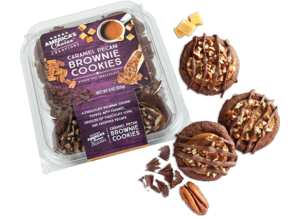 Pecan Caramel Brownie Cookie
Decadent layers of sweet, crunchy flavor. A delicious treat at a price you'll go nuts for. Delight your taste buds with crisp pecans, smooth caramel and high-quality chocolate.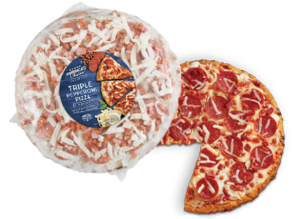 Triple Pepperoni Pizza
Deliciously cheesy with triple the meat. Topped with pure satisfaction. Wood-fired to perfection with three types of pepperoni and real cheese.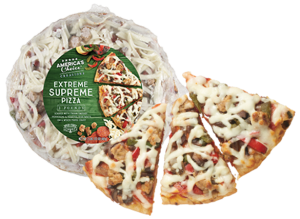 Supreme Pizza
Supremely delicious and piled high with flavor. Savory and full of savings. Thin, crispy crust topped with slow roasted vegetables and real Italian sausage.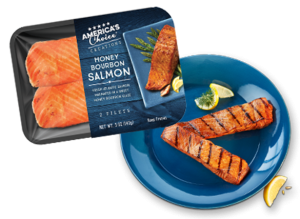 Honey Bourbon Salmon
Savory and sweet. Enjoy a fresh catch for less. We brush real Atlantic salmon with honey and bourbon for a healthy kick of flavor.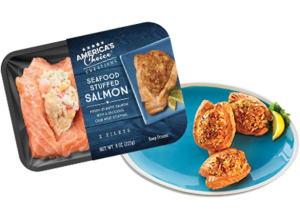 Stuffed Salmon
Delicate seafood flavors bursting with freshness. Delight your palate without sinking your budget. Feast on fresh-caught Atlantic salmon stuffed with succulent crab meat.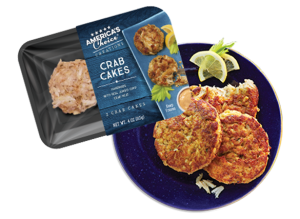 Crab Cakes
Sweet shellfish in an elegant appetizer. A presentation and price made to impress. Handmade with real lump crab, tender breadcrumbs and our lively signature seasoning.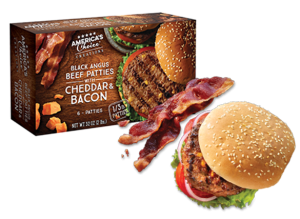 Black Angus Bacon & Cheddar Burger
Thick, juicy and ready to grill. Flame-grilled flavor at a price you'll flip over. Premium black Angus beef studded with aged cheddar and smoky bacon.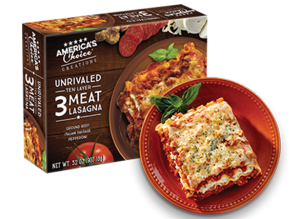 3 Meat Lasagna
Meaty, cheesy indulgence at a mouthwatering price. Ten decadent layers stuffed with premium ground beef, Italian sausage, pepperoni and cheese.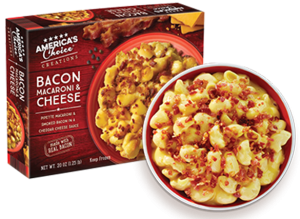 Bacon Mac n Cheese
The ultimate comfort food goes gourmet. Rich taste at a humble price. Pipette macaroni shells and real smoked bacon bathed in a creamy cheddar cheese sauce.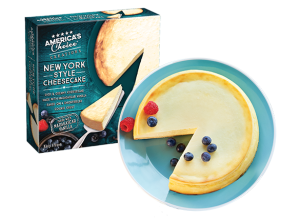 Cheesecake
A rich, creamy dessert at a dreamy price. Authentic New York Style cheesecake infused with exotic Madagascar vanilla on a buttery shortbread crust.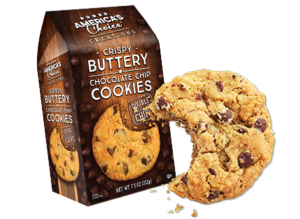 Chocolate Chip Cookies
Home-baked taste dunked in savings. A crunchy, buttery cookie with double the chocolate chips for melt-in-your-mouth deliciousness.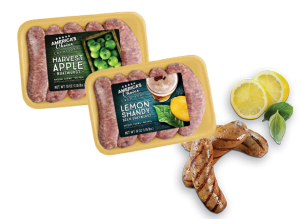 Lemon Shandy Beer Bratwurst w/Cracked Black Pepper, Harvest Apple Bratwurst, Caprese Italian Sausage & Octoberfest Beer Bratwurst
Inspired flavors to satisfy any appetite. Priced to get the barbecue party started. Four flavors of thick, juicy brats in natural casing with no MSG. Our new flavors include: Lemon Shandy Beer with Cracked Black Pepper, Harvest Apple, Caprese Italian, and Octoberfest Beer.
For the closest Save-A-Lot near you check out the locations on the Save-A-Lot website. For plenty of inspiration to create your best meals check out Save-A-Lot Facebook and Instagram. Look for a coupon in your local Save-A-Lot ad!!
Now that you have set your eyes on all of the new & wonderful creations, what is the first thing you are wanting to try?
I thought you might say that, which is why I am offering TWO Save-A-Lot gift cards up for grabs.
This is a sponsored conversation written by me on behalf of Save-A-Lot. The opinions and text are all mine.