Where Art Meets Food : Foodie Top 100 Restaurants U.S. 2016 – New York Area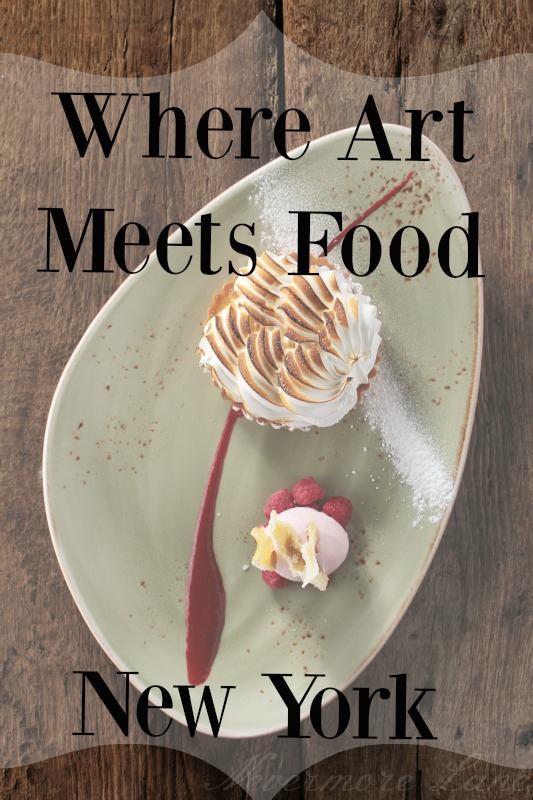 New York.
For someone like me, New York has never really been at the top of my list of places I'd like to live. For the longest time I really had no desire to even visit NYC or even upstate. While it's not at the top of my travel destination list, I would have to say that NYC is one of the many places I want to go for a foodie roadtrip.
Check out Foodie Top 100 Restaurants U.S. 2016: New York Area

by Foodie Editor at Mode
NOTE: This is a sponsor post by Mode Media. You will need to turn your ad blocker off in order to see the widget above and all the beautiful foodie artistic creations. All thoughts are 100% my own.
Where I live now, you could cut through Canada and be in NYC in a days drive. I know quite a few people who do the drive a few times a year.
I am not sure how much longer I will be here in Michigan. I'm just taking things one day at a time. But, I'd like to find a travel buddy who would enjoy the scenic route to the city.
I'm a huge fan of art. It is something that I was involved in growing up; a trait I get from my mother. But somewhere along the trail of life, I let it go.
Even though I have moved on a bit from YUMeating, a lot of that has followed me here. I guess, once a foodie, always a foodie.
Combine two things I love – food and art – and you have a match made in heaven.
I'm sure I'll probably be starving after the meal, but it has been a dream of mine to visit a place like one of these on the list where food and art are fused together to bring out the most beautiful dishes one could lay their eyes on.
While I can't visit them all, I'm sure I am going to have a tough time trying to narrow it down to a few.
If you could travel anywhere in the US and eat at only one restaurant, which would it be?