{January 2016} Chewy Visits : Natural Balance Wild Pursuit Venison Lung Bites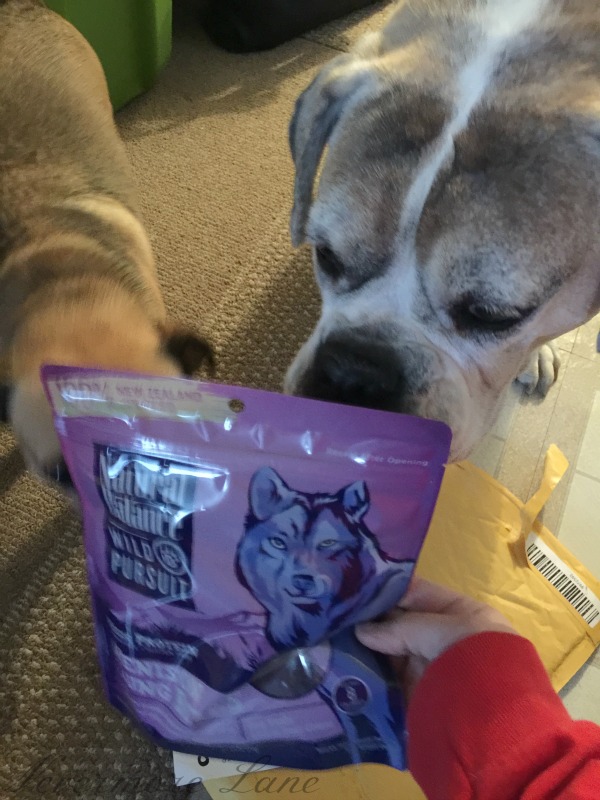 Yes, it's February.  Yes, my title says January. *frown face*
I'm a little behind. The last few weeks have been a struggle for me. I am still trying to handle the loss of my life-long best friend and going through the emotions of divorce; which hasn't been easy. I feel like the world has tossed me upside down. I've been going through a lot of ups and downs emotionally and decided it was time to get myself back in to therapy. It has been draining as I am starting over with a new therapist; which means bringing up bits of my past so we can start chipping away at things.
I don't have writers block. I have plenty of things to write about. The problem is I haven't been able to focus on getting those things done.
But, I have to try because writing is therapeutic for me.
I got to tell you, it would be so much harder if I did not have Tink and Casey with me. I still miss Ziggy a great deal, but I know he's better off at the McConnell household with the ex and kiddo. Much more space for him to roam around.
The girls look forward to Chewy's monthly visit. They know they get a yummy treat and mom can feel good knowing their getting the best and this months Natural Wild Pursuit is no exception.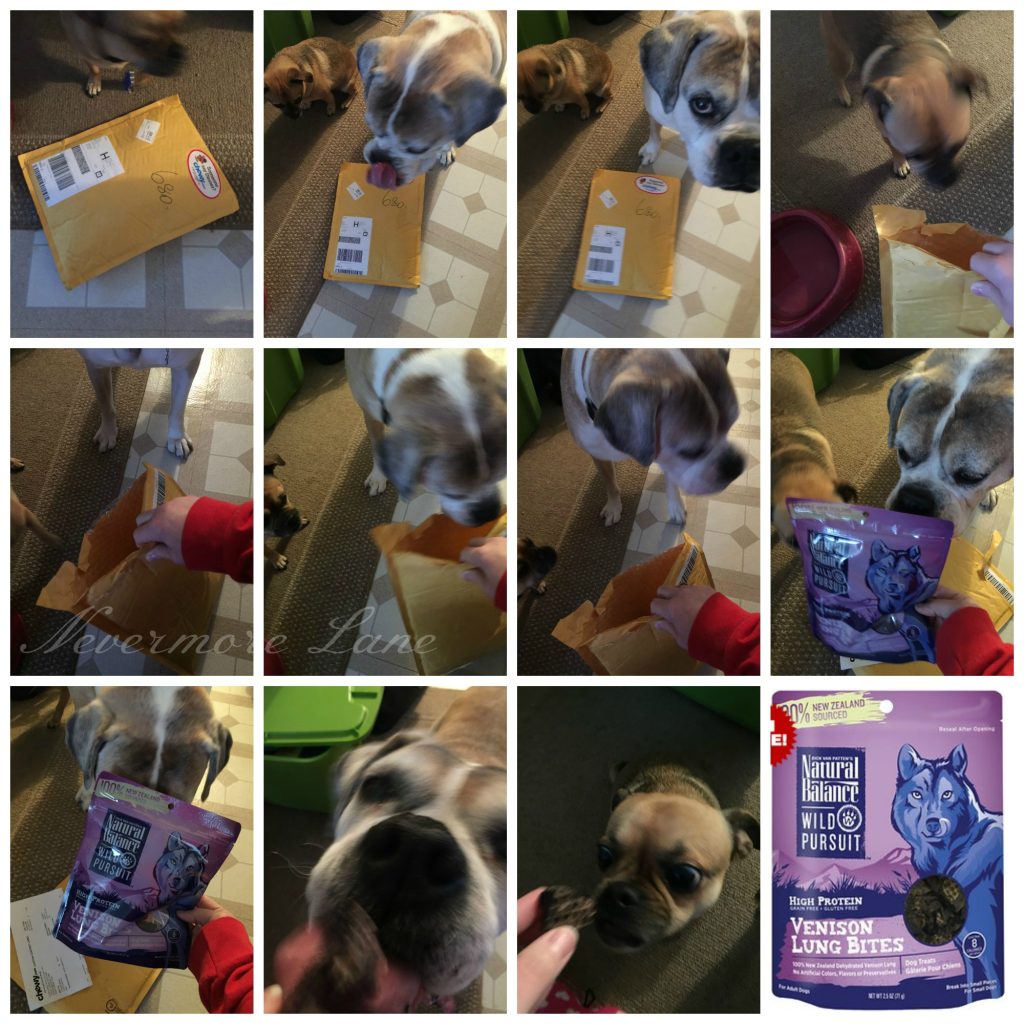 As you can see, I couldn't get the bag open quick enough for them.
Natural Balance Wild Pursuit Venison Lung Bites Grain-Free Dog Treats
Product Description
Natural Balance Wild Pursuit Venison Lung Bites are designed to satisfy your dog's ancestral cravings. A grain-free snack made from New Zealand-sourced venison, Wild Pursuit Bites deliver the taste and nutrients dogs have evolved to crave. Feed the Pursuit. It's nutrition they'll claw into!
Key Benefits
Grain and gluten-free treats
100% New Zealand dehydrated venison lungs
High protein
Less than 8 calories per piece
Recommended for adult dogs
Easily break into small pieces for small dogs
No artificial colors, flavors or preservatives
I have to say, I was a little worried these were going to have a strange smell like December's Chewy treat. But, I am happy to report that these lung bites have no strange or strong smell.
The bag is a good size bag which has bits and pieces. So, if your household has different sized breeds, this is good for your as their are small pieces and bigger pieces.
I give the girls their special treat a few times a week. They sure are loving it and it's making the adjustment to a new home a little bit more manageable.
Thanks Chewy! 
Disclosure: Tink and Casey were provided this product from Chewy for free in exchange for their/my honest review. We are not being compensated for this post and we are not using affiliate links. All opinions are 100% my own.