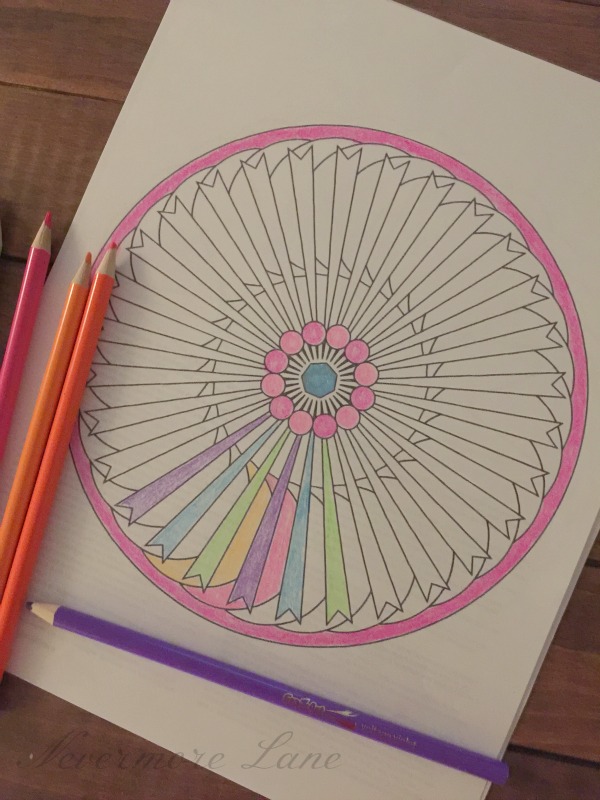 Break-ups are never easy. Ever. Whether it is mutual or not, it is not easy. I'm learning that going through a break-up is just like going through the mourning process when you lose a loved one. Sadly, I am going through both. I won't lie y'all; I've been struggling a great deal. My life is changing and it's a very scary thing. I've been going through many phases of mourning, both with the divorce, life changes and the loss of my friend. There have been times I have felt like giving up. 
While those feelings often fade, they do scare me given my mental health issues. So, I am proud to say that I am finally back in therapy, starting yet another journey in life.
To battle this, I started to make a list of things I wanted to do in 2016. It's not a very long list, and I may add to it as time goes on; but for now, it just contains a handful of things.
The first one was to learn sign language. I have not signed up for a class yet, but thanks to Yerdle, I was able to get a beautiful box set of sign language cards (ummm for free!) and I have been practicing with those. If you sign up following my link, you'll get a $35 credit to shop, too.
Baby steps y'all, baby steps.
Another thing I want to do in 2016 is travel more. Everyone says you can't let finances determine your travel; in my case, I can. I am by no means a money-making blogger. I was doing really well with yumeating for a while, then, things spiraled out of control. Will I ever get that back? Maybe. But for now, I'm just enjoying the creation process. I have always been a writer and I've been blogging for about 20 years now. So, even if I never made a cent, I would still share my world. It's great therapy for me.
What I would like is to put together a travel club. So, when the time is right, travel will happen. My aunt has been in a travel club for over 25 years now. Every year after tax season they load up and head out. I have always wanted to be a part of something like that.
So, I started JustTraveling.Club  Baby steps here…but at least it is moving. There is also a Facebook group for those who are interested.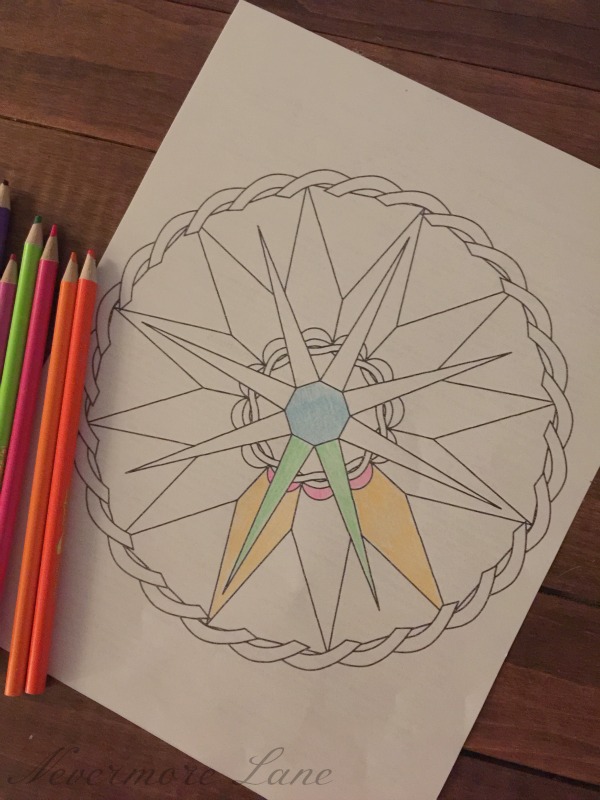 One more thing I wanted to do was start being artistic again. I was getting there with my Etsy jewelry shop and then life turned upside down. I have been working on a few pieces here and there, but when you are working from old trash and broken scraps to make new, it can be a timely process. I'm not quitting, but I decided to head back to art, too. I started a weekly art journal group but after the death of my life-long friend, I started to fall behind on that. With my mental health issues, if I don't keep up, I start to feel like a failure. So, now I am just back to doing what I can, when I can.
This led me to dragging out my art supplies and coloring books. I started dabbling in creating my own coloring pages. I've put a few of them for sale in my print Etsy shop. I find creating them to be just as therapeutic as coloring them.
At the age of 40, I am on a new journey in life. Some of it I am creating on my own. Some of it is just where life is going to take me. I am scared, but I am also excited to see where my journey takes me. 
Interested in Coloring? Here are a Few Books and Supplies to Get You Started.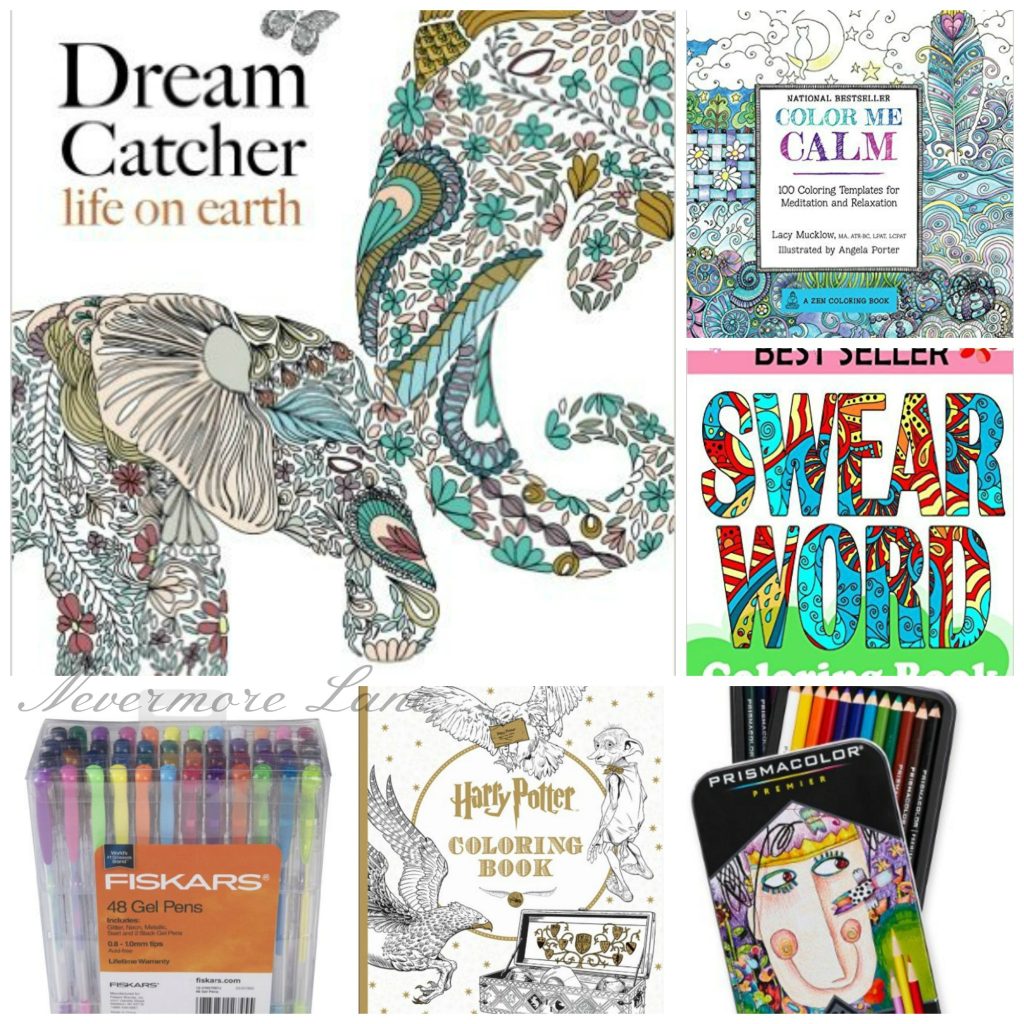 1. Nevermore Lane print shop  (my shop)
2. The Time Garden  (my review post)
3. Dream Catcher : Life on Earth  (amazon)
4. Color Me Calm  (amazon)
5. Swear Word   (amazon)
6. Harry Potter (amazon)
7. Fiskars 49-piece Gel Pen (amazon)
8. PrismaColor Color Pencils (amazon) (These are a life-long favorite of mine!)
9. Enchanted Zen Studio ( one of my favorite coloring page Etsy shops)
10. Don't forget all the free coloring page printables found on Pinterest!
Are you a coloring fan? What's your favorite??