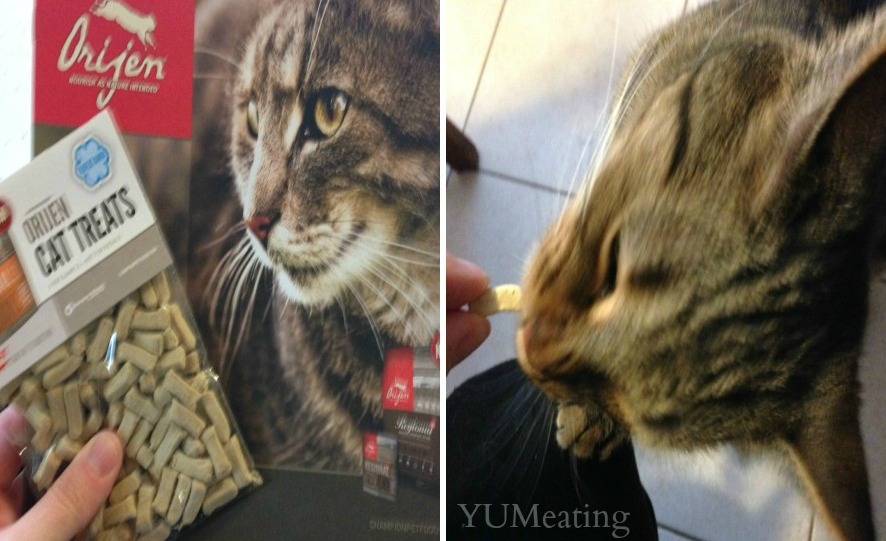 I bet you didn't know Ziggy was a superstar! That's him on the cover of the new Orijen product catalog.
Just kidding. That would be cool if my kitty was on the cover. I had a giggle when I pulled it out of the mailer. It does look just like him though.
Chewy sent these as a special treat for Ziggy so I told him it was his special Christmas present. He was overly excited when Casey and Tink had some Nuzzles and even though they tried to share, he wanted nothing to do with them (the treats, not the poochies.)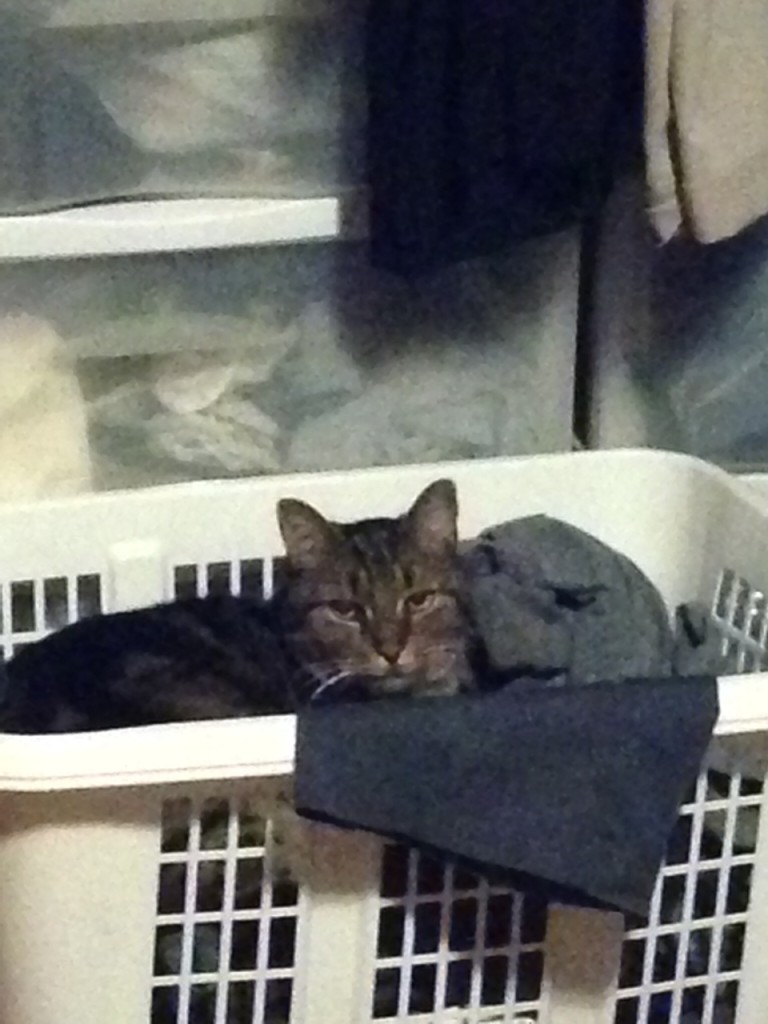 Ziggy hangs out with me at work quite often. 😉
These were a sample pack of a new product Orijen has coming out. 100% pure, 100% natural, 100% meat treats. These little guys are freeze-dried. I was not sure if Ziggy was going to like them or not. I don't think he has had freeze-dried treats, just the girls and that actually turned out to be a really funny and interesting story.
These Orijen treats are made from cage-free chickens and turkey raised by local farmers. The flounder is wild-caught from North Vancouver's cold Pacific waters.  I am pretty sure that is what made Ziggy all excited. I am a huge fan of Orijen products. I love that they use high quality products and that you can actually pronounce every single ingredient on the list. Chicken live, turkey liver, boneless chicken, boneless turkey and flounder. No other additives or ingredients. All freeze-dried into these cute little bites just for Ziggy to nom nom on.
Thank you Chewy for sending a little something special to Ziggy during the holiday season.
And that he did. 
This is not a sponsored post. Chewy sent me these to test but they did not ask for a review. I did that on my own. These opinions are 100% all my own.