Pizza Time with Hungry Girl
In the early part of the 2000s (around 2003) I embarked on a weight loss journey with the Weight Watchers at Work program. After those 16 weeks ended, I continued going to WW on Saturday morning at Oklahoma State University. Back then, there wasn't a lot of material on the Internet in regards to weight loss blogs and recipes. We did have Yahoo Groups and the Hungry Girl newsletter.  I remember walking in to my WW meeting shortly after reaching Lifetime status and sharing this wonderful newsletter with my meeting members. No one had any idea who she was. 
Over the years I watched as Hungry Girl's name was passed around from group to group and various social circles. As her popularity grew, so did the information on her website. Lisa Lillien is the woman behind Hungry Girl and she is an amazing lady. In the early years, if readers had a question, she always replied and always so full of enthusiasm. I always appreciated that about her.  It has been pretty cool to watch the Hungry Girl line grow to what it is today. What once started as an informative tool for WW members is now a brandable, stand-alone product.
Over the years I have tried so many of her tips, tricks and recipes I've lost count!
When I was told these Hungry Girl pizza's were available in my area, I didn't hesitate to run out and check them out.
I know I have mentioned a time or two that I am a huge marketing nerd. I love packages. I love design. And I love typography. I have to say that the Hungry Girl pizza line encompasses all the things that I like about a good marketing design.
The box is set up similar to a carry out or delivery box and it gives you a peak at what waits for you inside.
Each box contains 2 square personal sized pizzas.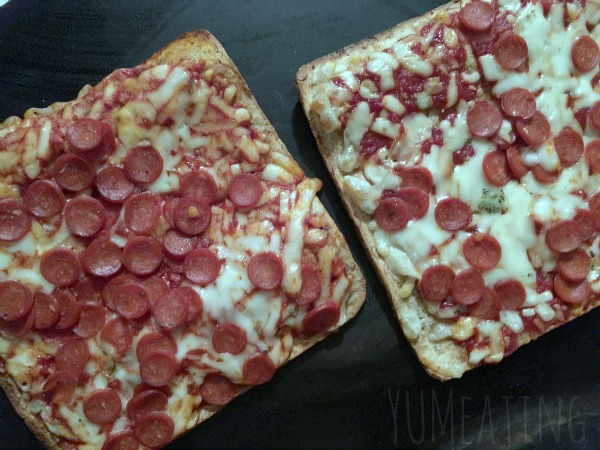 Perfect for me since the Dr. has me on a weight loss regimen.
I paired my personal pepperoni pizza with 3 chicken wings (I eat drummies, not flats) and a large salad. I was completely happy with this meal.
These personal pizzas had a ton of little pepperoni's on them. What I hate is when you get a frozen pizza and the pepperoni doesn't cover your pie. So, you are left with these gaps which contain no 'roni. It's heartbreaking.
The only thing I didn't care for too much was that the whole grain crust was a little too thin. So, it was super crunchy. Next time I'll try adjusting my oven time. Maybe that will make a difference.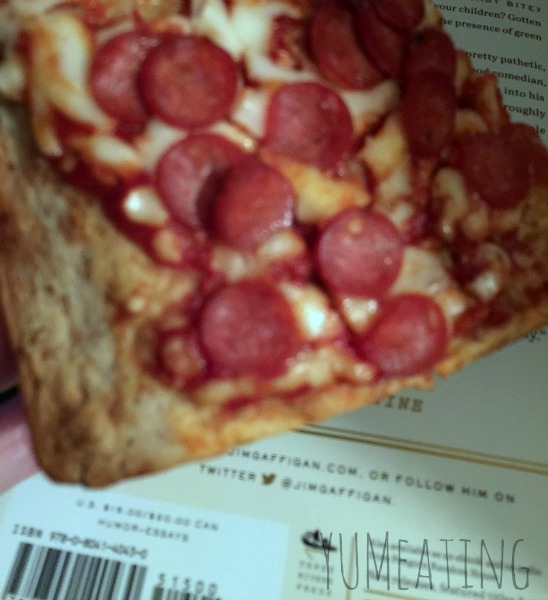 Are you familiar with Hungry Girl? Have you ever tried any of her recipes?
Disclaimer: I received a coupon to purchase this item at a discount rate in exchange for my honest review. I am not require to write a positive review. All opinions are 100% my own.