Private Selections Mason Jar Desserts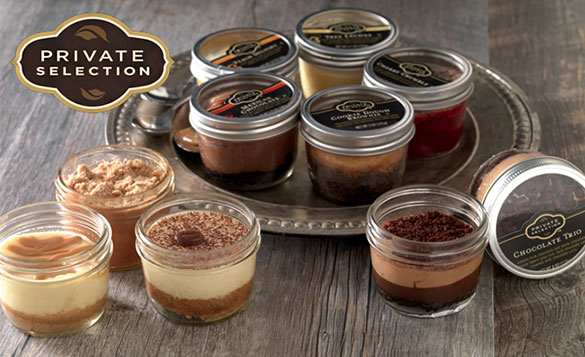 The first trip to my local Kroger there were no mason jar desserts. I kid you not when I tell you that Mr. Yum and myself, along with Kroger staff walked all over the store looking for this cute little jars.
I also can't tell you how many times we all walked right past them. 😉
When we did find some mason jar desserts, they did not have  the Private Selection label. The deli counter person pointed to some in a cold case that had a different label and told me they were the same thing.
I'm thinking not. I did not even attempt to use the coupon to purchase one.
The following week I returned.
There were the same jars and some of the flavors had Private Selection stickers over top of the original sticker. My husband picked the Apple Crisp. Honestly, I couldn't wait to get home and give it a try. I love crisps and who doesn't love a warm apple crisp or cobbler?
Sadly, I was not a fan. He said it was ok. I did like the fact I got to keep a reusable jar.
I'm pretty sure I'll be canning some jams or pumpkin butter in that jar for gift giving this year.
Understanding that all companies go through label and design changes. I get it. So my beef really isn't with that, but overall, I did not like the taste of the Apple Crisp. Maybe one of the other flavors taste better.
*shrugs*