One Pan: Low Carb Sugar Free 'Philly Cheesesteak'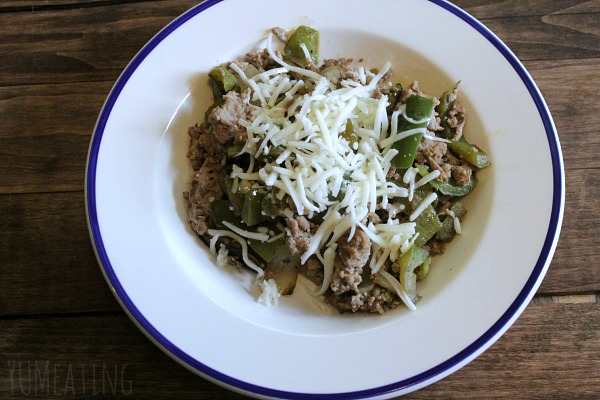 Who says you have to enjoy a Philly Cheesesteak in a hoagie roll? Who says you even have to use beef?
Not this girl.
Welcome to the one-pot, low carb, no added sugar version. Since I really started watching my carb/sugar intake I have been throwing together a lot of one-pot or one-skillet meals. I've tried so many over the years that I can't even remember them all. Since YUM is just about a year old, I've been trying to go through some of the ones I created before starting YUM and creating them again. 
What's great about these meat bowls is that you can pretty much throw anything in them and create a great meal. That is how I ended up creating this mock Philly Cheesesteak.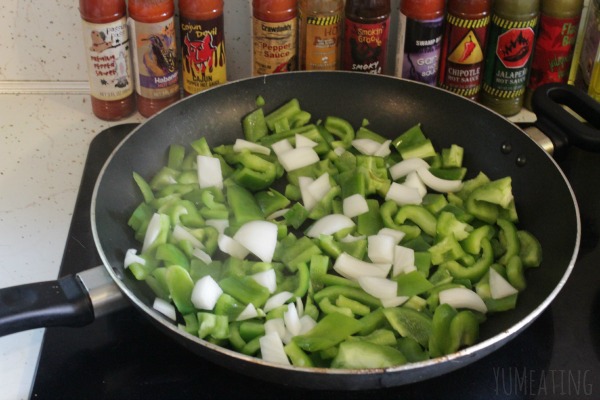 I had some green bell peppers that were in dire need of attention and had half on an onion that was just getting to be tossed into the pot for vegetable stock. I decided to chop the onions and peppers up and saute them.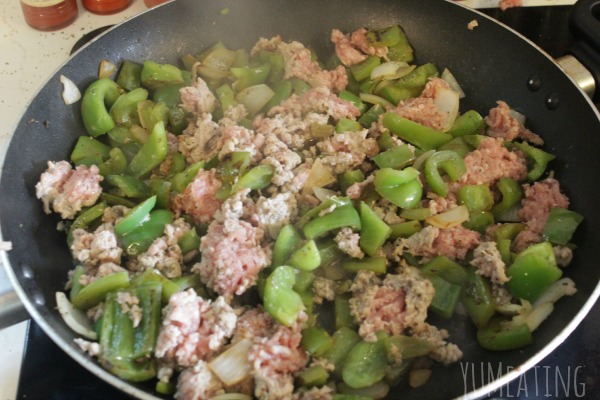 Then I added 1 pounds of ground turkey along with some seasoning. I picked turkey to keep the calories lower. Since I am not eating carbs with this I will eat a bit more of the meal. Using turkey keeps the calories in check.
Once plated I topped with some mozzarella cheese.
Dinner was done in under 3o minutes. For those who need carbs, you can add this to some rice or put it inside a hoagie roll or french bread loaf. Feel free to experiment with different seasonings and flavors.
One Pan: Low Carb Sugar Free 'Philly Cheesesteak'
Ingredients
3

green bell peppers

diced

1/2

white onion

diced

1

lb

ground turkey

1/2

cup

shredded mozzarella

garlic infused olive oil

pepper

salt free seasoning
Instructions
Warm a skillet with garlic infused olive oil.

Add the onions and the peppers.

Saute for 2-5 minutes or until the peppers become a tad soft.

Break up the ground turkey and add it to the pan.

Add the salt free seasoning and pepper.

Continue cooking on low-medium heat until turkey is done.

Plate and sprinkle with cheese.