The History of St. Patricks Day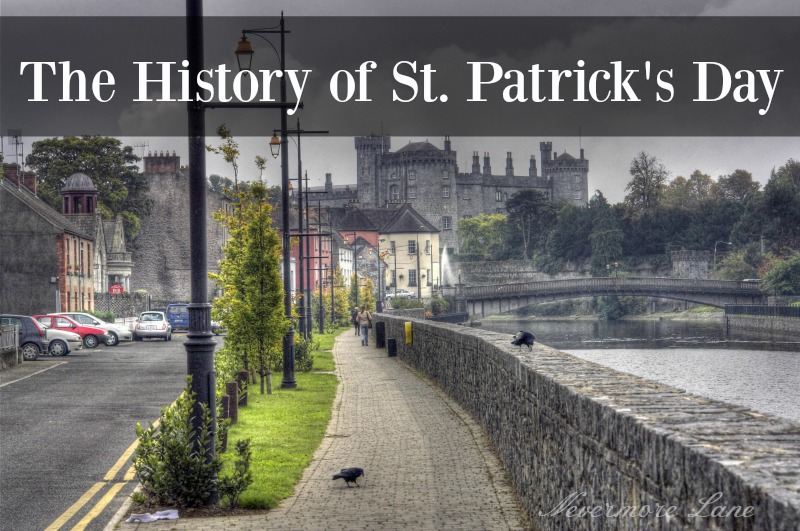 Overview
Every year on March 17 many worldwide celebrate the wearing of the green for St. Patrick's Day and those that don't get the ill-fated pinch. March 17 honors the death of St. Patrick (387-461 AD) of Ireland. The Irish have observed this day for thousands of years.

History
St. Patrick was born in Britain (Maewyn Succat in Banna Venta Berniae, Britain, now known as Wales to be exact) but was taken to Ireland by raiders at the young age of 16 and held captive for six years. During this time he turned to religion and many believed he first started to think about converting the Irish to Christianity at this time. St. Patrick escaped Ireland and went back to Britain. He began to study religion and fifteen years later he returned to Ireland to try to convert Pagans to Christianity, this task he did for thirty years.
Significance
The Irish flag is three stripes, orange, white and green. The orange was significant to Northern Ireland and the Protestants. The green was significant to the Republic of Ireland and the Catholics. And the white stood for hope of peace between them. Green is also the color of the unofficial nationalist Irish flag baring the harp. In the beginning all three colors were worn by the Irish. As time went on and times evolved, green became the dominant color.
Misconceptions
The common myth about St. Patrick is that he banished all the snakes out of Ireland. Ireland did not have at snakes at this time, so this was untrue. Scholars believe the interpretation comes from the pagan serpent.
Geography
St. Patrick's Day started in Ireland, but the first parade was not in Ireland, but rather the United States, in New York City, 1762. Over the years it has spread to Australia, UK, Europe, and Canada. It is an celebrated holiday, but not an official holiday. It is a national holiday in Ireland, a bank holiday in Northern Ireland and a public holiday in The Republic of Ireland.
Fun Fact
In 2007 41.5 Billion pound of Beef and 2.6 Billion pounds of cabbage were sold in honor of St. Patrick's Day, the traditional Irish feast. In Gaelic, St. Patrick's Day is spoken as L 'le Pdraig or L Fhile Pdraig.
Fun Fact About Me
My family hails from County Claire and County Cork. Last year my family found out we had linage tracing back to Vikings.
References
St. Patrick's Day is a holiday I love to celebrate. It's a celebration rich with customs, food, drinks and culture. What's your favorite holiday?