Sun Basket Makes Healthy Eating Easy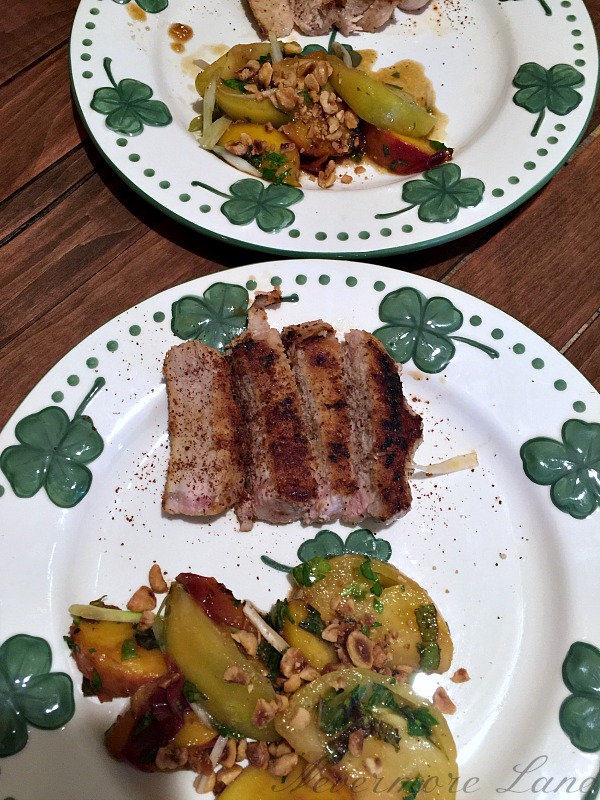 I am just going to cut right to the chase today  you guys. I am madly in love with Sun Basket foods. I have done a few food delivery program reviews in the past and while I felt they were great, I also felt the foods just didn't quite fit my WOE (way of eating.) And that is not the fault of that particular food delivery program, but rather my own pickiness. I like to stay as low carb as possible without added sugars and as clean as possible. I find eating that way helps with my PCOS, anti immune issues and keeps the inflammation down with my osteoarthritis and degenerative disk. I also think it has been a huge help with my mental health as well.
When Sun Basket came into my life and I saw they offered meal plans which were non-GMO in a Gluten-Free, Paleo, Chef's Choice, or Vegetarian option. Another thing which I was drawn to was that their food is sustainably sourced with seasonal ingredients from the country's top farms. Very farm-to-table which makes me really happy. They also are advocates of responsible sourcing which means grass-fed, antibiotic-free pastured meats and sustainable seafood from ranchers and fisherman they trust.
And let me tell you, you CAN really taste a difference in these meat products.
Here's how Sun Basket works:
You choose 3 recipes for 2 or 4 people at $11.49 per meal.
Customize with Paleo, Gluten-Free, and Vegetarian options.
They also have a Chef's Choice and Rise & Shine option (mmmmm breakfast)
More Information:
Created by a top San Francisco chef and approved by a nutritionist.
Ingredients are pre-measured. Less hassle for you and less waste for the environment.
Skip the grocery store and enjoy the best seasonal ingredients.
Discover new products and flavors that are hard to find on your own.
Weekly delivery to your door.
Ingredients are shipped in an insulated box so they stay fresh.
Recyclable and reusable packaging materials.
The recipes are simple, quick, and taste AHHHH-Mazing. I know some of you are scoffing at the $11.49 per meal. But the accountant in me did the math. I know at my local grocer, grass-fed meat – just ground beef is $8.99 per pound. By the time you buy all the ingredients for the recipes you are going to go way over that $11.49 per meal.
Because these recipes are super quick, you can have dinner on the table in no time and SKIP going through the drive thru or ordering a pizza.

What I Tried:
I picked the Paleo option, and all of my Paleo recipes were also Gluten-Free. I was extremely happy with EVERYTHING! Plus, I had so much fun putting these together, getting back into the kitchen, and cooking again. Cooking is good for my soul.

Pan Roasted Pork Loin with Peach-Tomato Salsa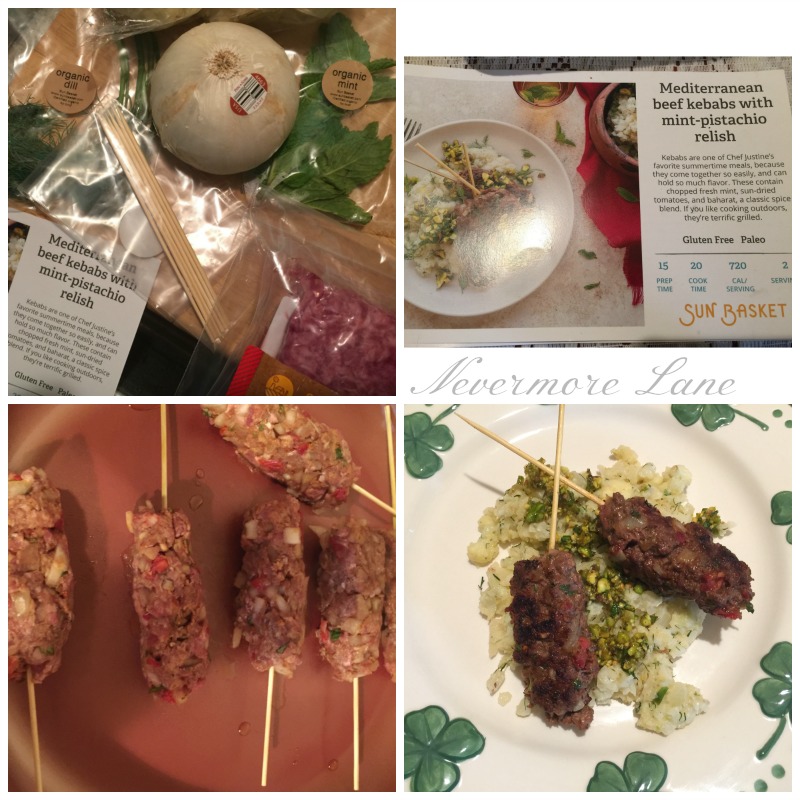 Mediterranean Beef Kebabs with Mint-Pistachio Relish

Almond-Crusted Cod with Chermoula and Cucumber-Olive Salad
I thoroughly loved everything.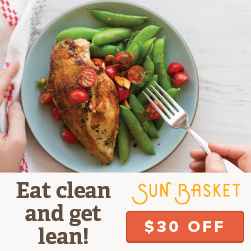 Disclosure: I was given Sun Basket foods to try for free in exchange for my honest review. I am not being compensated for this post. All photos and opinions are my own. Links are affiliate links and than means should you choose to make a purchase, I'll make a few cents off your order. That being said, I LOVE Sun Basket and if you are looking for a healthy, affordable meal plan, I think Sun Basket is perfect for you.
Visit Sun Basket : Website, Facebook, Twitter, Pinterest, and Instagram