Open When….. Letters for Your Special Someone —— #DIY #LetsGetCreative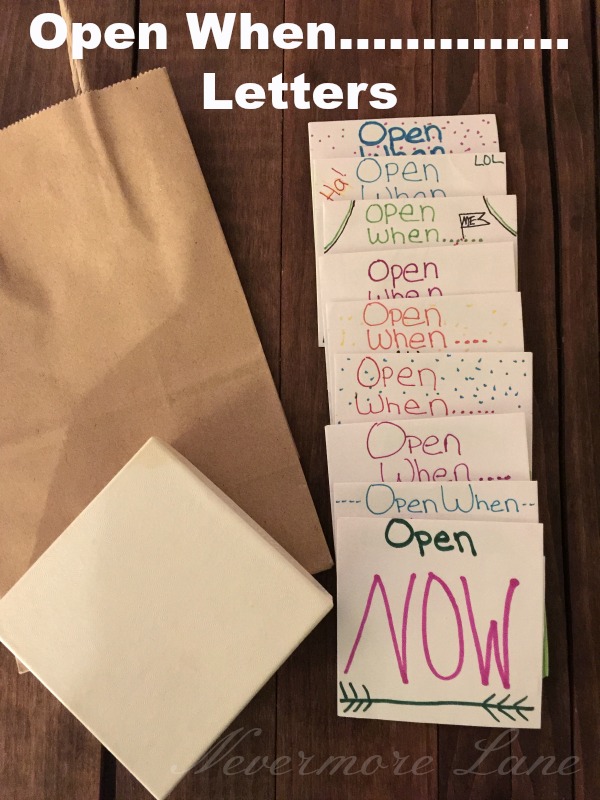 Valentine's Day is almost here and  even though 'L.Boo' and I have only been hanging out for a little while, I really wanted to do something unique for the day. But, because this is so new, I didn't want to go the traditional route (and probably scare him off in the process.) LOL Really. No, not really. Okay, maybe. But, no. Nope. Just, no.
As I was sitting here over thinking things in true Chrystal fashion, it came to me. I remembered when one of my besties, Nicole, who blogs over at Frugal Maine, did a post called "A Tale of Love" where she discussed her 1-year anniversary with her boyfriend, Chris. In this post she shares how the pair met on OKCupid (or Okstupid as I like to call it) and weathered the storm through a long distance relationship. I'm happy to say, the pair are happily married and I adore the two of them to pieces. 
'L.Boo' and I are 1.5 hours apart….. that may not seem like a big deal to some… and honestly, it's not. But it doesn't  make things a cakewalk either. Our schedules are CRAZY and that is putting it mildly.
When the ex husband and I split in 2015, I didn't start dating until early 2016. I had my ups and downs and actually had planned on syndicating my dating stories. I decided against that. The end of 2016 ended with book boy and I ended our friendship, but on the very same day, thanks to Tinder, I met 'L.Boo' (in person. We had been talking for a little bit prior to meeting… okay… like THREE days…)
After the whole summer fiasco, (ummm hello Traitor's Tartan) I backed off from dating for a little bit. When I came back, it was just one thing after another, after another. I was about to delete my Tinder account when I got on one last time. To delete it. I swear. Honest. Really.
There he was. His smile made me smile the most ridiculous smile and I knew I had to swipe right. When it came up as an instant match I was tickled to know that he had already swiped right on me.
I said "hello" and he instantly replied. We've been happily communicating ever since. Truth.
I simply adore him.
Yes, I have pictures. No, I can't share them. He made me promise I wouldn't leak his photos on the Internet. I told him if People magazine offered me millions, he was out of luck.
#AwesomeSenseOfHumor #HeHasIt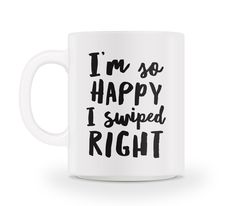 Sadly, I don't get to see him often, so I thought a fun gift would be best. Especially one he can get some joy laughs out of longer than just Valentine's Day.
Plus.. you know… crafty and all that jazz.
The BEST thing about these Open When…. letters is that they don't have to be for Valentine's Day. You can use them for any holiday or celebration. Birthday, Anniversary, or just because. They can be for long distance relationship or not. They can be for significant others, brothers, sisters, aunts, uncles, your kids, parents, or even best friends. For me these are a cross between Valentine's and another Tinderversary for us. I'm pretty cheesy about some things and thankfully he appreciates the cheese factor. 'Cause, cheese is good folks. 😉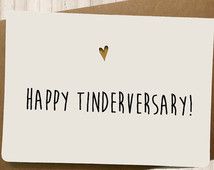 The problem for me was that most of the Open When letters were all lovey-dovey and while I adore him and care for him…..we're not there. So, I had to improvise some of the ideas. Thankfully, I have a great group of friends who tossed ideas at me….. and made me laugh hysterically.
Before anyone asks… does 'Mr. L.Boo' read my words? Nah. He knows where to find me, but that's a big ol'nope. And, just in case this one-in-a-million chance he is… let's all tell him —
LOOK AWAY —- LOOK AWAY NOW —– SPOILERS AHEAD 🙂
All right… let's get down to the nitty-gritty of the cards, shall we?
I noticed so many different ways to do these on Pinterest, but I like to be different. I started sorting through my stationary stash when I came up with these cute little green cards that I purchased off of Hollar.com. If you are not familiar with Hollar, I suggest you get your hiney over there. Pronto. Best budget friendly shopping site evvvvaaahhhh…..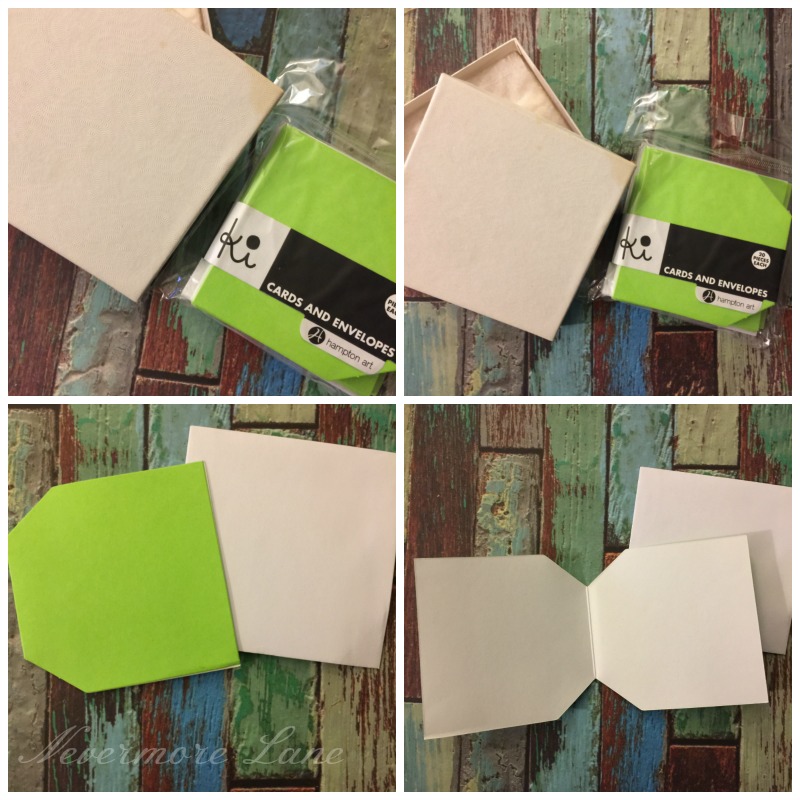 These cards are super small so they fit perfectly in a gift box meant for bracelets and this teeny tiny craft paper gift bag.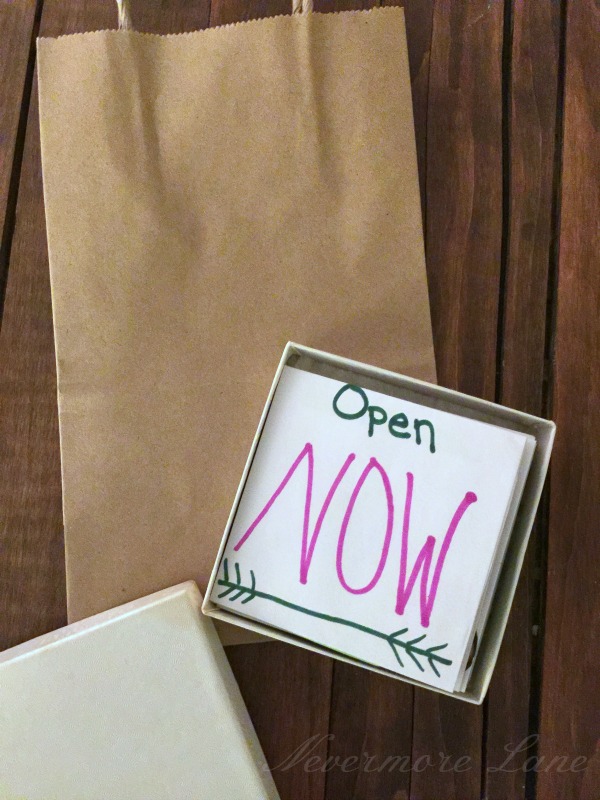 Here is a list of my Open When…. envelope titles and a bit about what I did: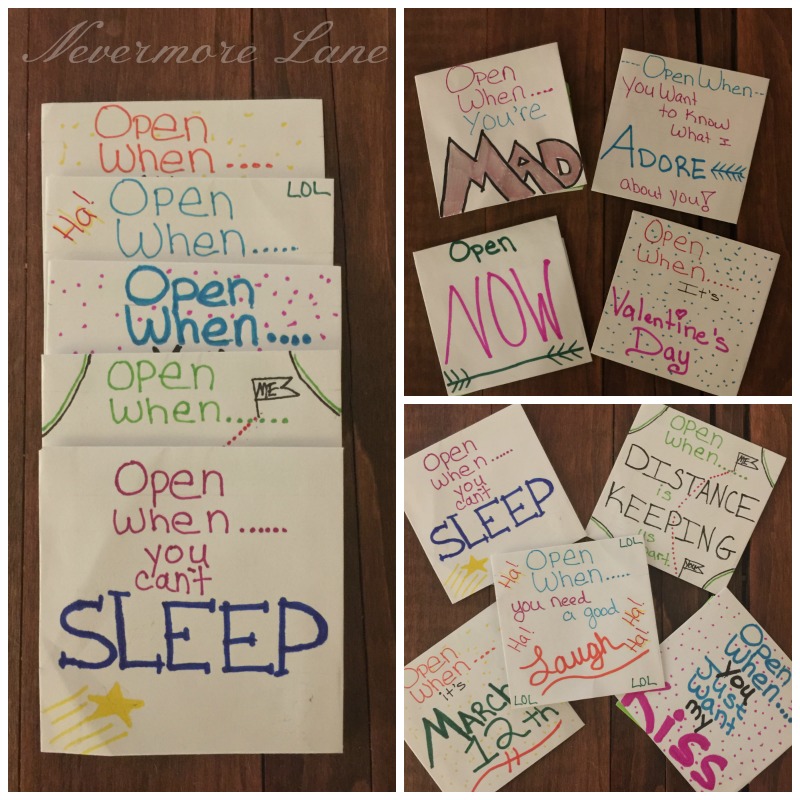 1… Instructions – no peaking, you can only open one a week… and a few more
2. …the distance is keeping us apart…. we like cheese factor. One of the things we are super cheesy about is the Michigan saying, "Smitten in the Mitten."
3. … you can't sleep…. inside I wrote him a letter and included a quote about dreams.
4…you need a good laugh … on the inside I stuck a pic of some cheese in there..made some comments about our cheese factor
5… it's Valentine's Day… pretty self-explanatory 😉 … "I wont go bacon your heart" with a cute little bacon man….
6… it's March 12 …. tinderversary  … you don't know how many times I had to swipe right to find you….and a personal note
7…. you need a kiss ……. hello lip prints
8… you want to know what I adore about you….. cutest list ever about him
9… when you are mad …… the inside says 'take a smile' and then I made some pull tabs with smiles on them….

The bloopers we came up with…………
…..your kid gets suspended
……Dora needs a map
…… Chrystal can't find your house and parks in someone else's yard – TWICE
…….. you feel like Grumpy Cat
………when Nicole and I are being annoying and you want to tell us to shut up… because – Dora!
…………. when one of the kids are being a 'little a-hole' again (his words, not mine)
……………..when someone pulls you into their vortex of a time suck – again
…………………..when all of your fucks are gone
………………………when you have to explain the Fowling game..one.more.damn.time.
…………………………when you've lost me again. (not lost as in relationship… just to be clear.)
Couple of questions for you:
If you could make some Open When cards who would you make them for?
Valentine's Day , yay or nay?
Tell me about your favorite homemade gift!