We're Hitting the Trails……. Maybe.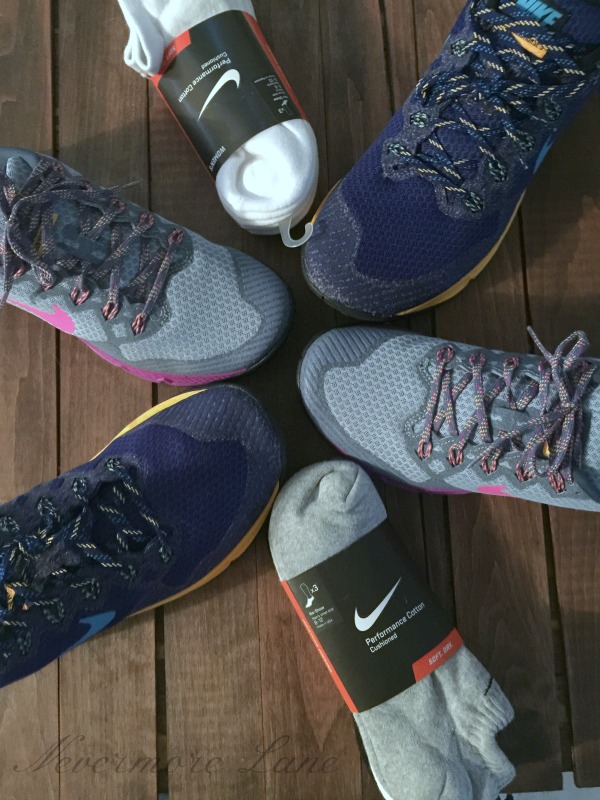 Y'all!
I can't even……
So many things going on in my little world…….  right about the time I decided to just take a blogging break and write for me, I wrapped up the #AtoZChallenge and sort of just hung around the blogosphere wondering what I should do next. Well, for those of you who are my Facebook friends, what I should be doing probably seemed really obvious. Problem was, I just wasn't really willing to sit down and write post after post about the same workouts I rotate day after day. 
My biggest hangup wasn't me in the photos, but rather where the photos are taken. You all know by now that the photo makes the post. My living arrangement is not photogenic at ALL. So I am trying to figure out how to change that.
But there is this something….
I decided it was time to step out of my comfort zone. It was just time. I was just looking for new friends and people to hang out with because even though I have a lot of friends, I don't have a lot of friends here in MI; but the ones I do have are pretty amazing. I thought, for a while, I was going to go back to Oklahoma but there are some things that are keeping me here in Michigan and others keeping me from Oklahoma. It only seems natural that I stay, since all of my family is here. After spending most of my life in Oklahoma, I've come to appreciate having my family close by now.
Something changed my mind….
I talked to a few people and in time, most of them/me ghosted. I did meet a few but nothing clicked. I know I am pretty unconventional compared to some, extremely open minded, and very unique. It can be hard to find others with the same outlook on life.
I had actually planned to share some of the funny "Making Friends at 40" stories but everything started to happen so quickly and now they are all stuck in Draft mode.
I went all out and stepped out of every comfort zone I had. I reached out to old friends I had met when I first moved to MI and of course, I get to see my bestie all the time now.
Life is changing, full speed ahead, and for the better!
Then. This.
This guy right here though – who will now be referred to simply as "J" to respect his privacy (on FB : 'book boy') – crashed in to my world in the oddest way.  What started as an online connection turned into a month-long flurry of text messages, finally followed by a meeting, really pushing the book project, creating a website and forming a business. (Whaaaaaaaa??) He's just been a constant source of inspiration, motivation and smiles. He brings out the best in me and I don't even think he realizes it. (and that's okay, because until recently, I don't think I even noticed it until it was pointed out to me) He's been a great cheerleader; cheering me on, day-after-day.  That will mean more to me than I could ever put into words to tell him.
If he knew I even took this pic at the library while we were working on our super secret book project, I'm sure he'd probably give me a what-for 😉 Especially since as you can see from the blur, I was trying to be sly as this was the second time we met and my besties (hey girls!) wanted to make sure he wasn't Dexter chopping me up into a million pieces to study my blood splatter later.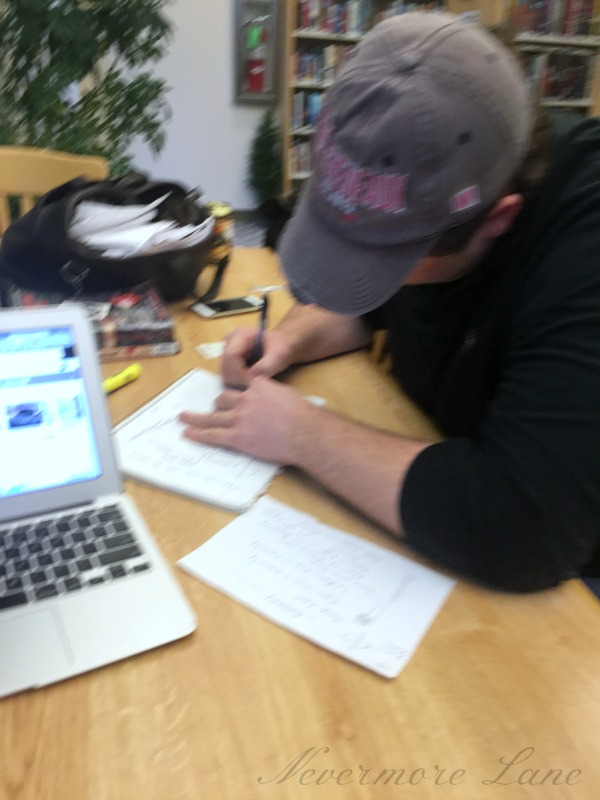 He's been working on his project for about 4 years. Me? Oh, since February.
While others look at him and think "what in the world?" I look at him and see a man with a beautiful and strong soul who works tirelessly, relentlessly and selflessly night after night, day after day. J has been given a gift in life. He could have walked away many times, but he never has; even when he didn't know what to do with what he had. For that he is amazing.
But, the topic, it's a hard one to carry on your shoulders. Lucky him for crashing in to me. 😉 For those of you who always comment on how bright my smile shines….wait…if you ever get the chance to see his…mine dulls in comparison.
Not everyone has the guts to chase after what makes their heart beat in life.
These last few months I've seen him break down walls and find his voice. Not only that, we've built him a platform to share what he knows. So, what started as an online connection –  "hi, how are you? Want to help me with my book?" turned in to a full-on writing project and business partnership. When his first post went live, I couldn't stop smiling for him. I still can't stop smiling. It is an amazing thing when you see someone finally have their voice.  I can't wait to see what the future holds for this project.
But, with that sort of mind work, one has to make sure they take care of themselves.
I mean, you all know that, right? Especially me, being on this new journey in life and all.
So, hit the trails we must.
That means new shoes we need.
We were super stoked to get these Nike Wildhorse 3 Trail Runners.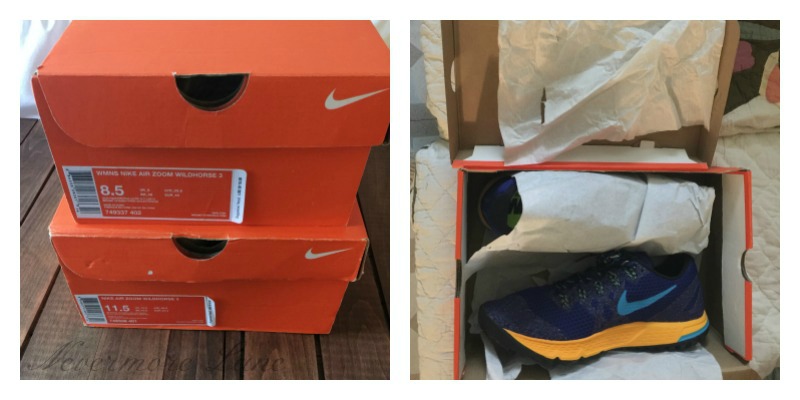 Nike Wildhorse 3 in Blue for him. Nike Wildhorse 3 in grey and pink for me.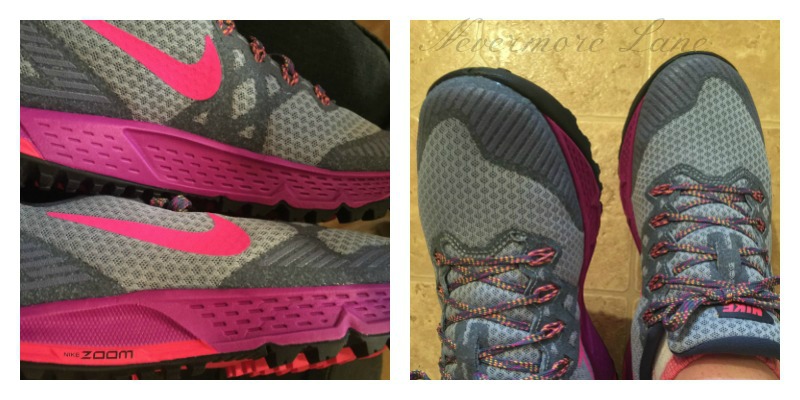 While we both had high expectations for their performance, Michigan weather hasn't been so kind to us these last couple of weeks so getting outside to take pics has been met with soggy grass, rain-soaked dirt trails, and giant mud pits.
I can say, the shoes are awesome in the comfort department! But, the fit department for both of us is less than stellar. I usually wear an 8-9. It is rare I need a 9. Shoes stretch and a 9 ends up being too big. I was told that these shoes ran a little small and to pick the half-size up. So, we both did. For me, no matter how thin my socks were, the shoes were still a little snug. You see on the shoe where the material ends and the toe protector begins? Well, that area, you can feel it rubbing on your toe. Runners toe is already a pain in the ass, I don't need anything to add to the nightmare.
J did get a chance to test out his shoes before the torrential downpours. He'll he told me that the shoe is really comfortable; I don't think he had the tightness that I had, but he did go up a half-size from what he normally wears. His problem was that for his size, he felt the shoe wasn't supportive enough. He hikes and runs the trails and ended up with some big toe pain. Also, he believes he stepped on a rock and it caused some swelling in his foot. He was in a bit of pain, poor guy. Felt bad for him. But he does where them out and about; so they seem to be great for that.
We know running trails can be problematic from time to time. But, if your shoes offer substantial support, rocks shouldn't be a problem. After hearing about his issues, I felt that I wasn't even going to bother finding out if the shoes would stretch out and form to my feet. I decided to send mine back and try another Nike product. I'm actually thinking about the Fuel band since my Jawbone UP has bit the dust and I am undecided on whether I want another UP band.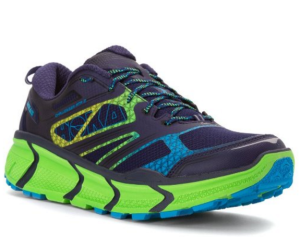 For J we picked up these Hoka Men's Challenger ATR2. We'll let you know how well these work out for him. 😉
Running, hiking, backpacking. Trails, sidewalk, tracks. Whatever you do, tell us. Share your favorite shoe. We think we know what we are going to try next, but I'd love to hear about your favorite shoe! Sound off in the comments below. 
PS- It's good to be back y'all. I've missed you.