Low Carb Sweet Pepper Lasagna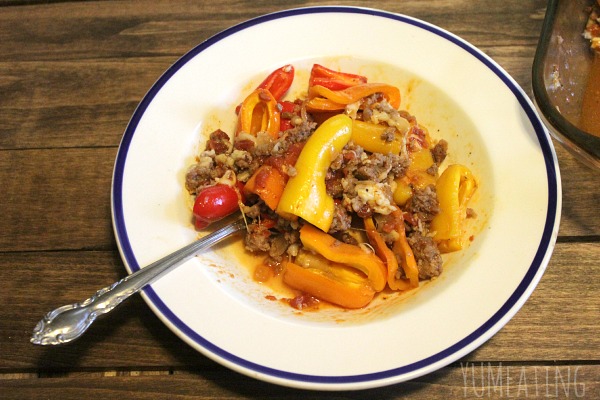 I'm really trying to get back to some sort of normalcy with my weight loss. I had a huge setback earlier this year and since then I haven't really felt good about taking care of myself. It's been a chore to battle my depression as I battle manic episodes and haven't been medicate for quite a few years. When I am having major swings it's hard for me to get out of bed much less really get motivated to cook. I've been taking it day by day and trying to get out of my funk and get back into the groove. I did a low carb / keto diet for quite a while and did really good. Then, I had some pizza and it was all downhill from there. That was over a year ago. 
I've been experimenting lately with some new recipes. Trying to pick myself up and dust myself off. Replacing vegetables for pasta when I can. Even if my family will not eat it, I know I will! My hope is that they will enjoy it just as much as I do. While I know I can't keep pasta away from them forever, I do know that in order for me to battle my PCOS and the weight problem, I need to cut it down. I decided a lasagna was something I needed to tackle. Since making lasagna tends to be a family affair, I thought it would be easy to just put an extra pan out and make one with pasta noodles and one without.
I've made lasagna with zucchini and another with eggplant. Both were good and each have a very distinct flavor. I was really in the mood to make something Italian. Hubs was away out-of-town for work. This is becoming and every other week thing. So I felt it was the perfect opportunity for me to try some 'no pasta' lasagna! 😉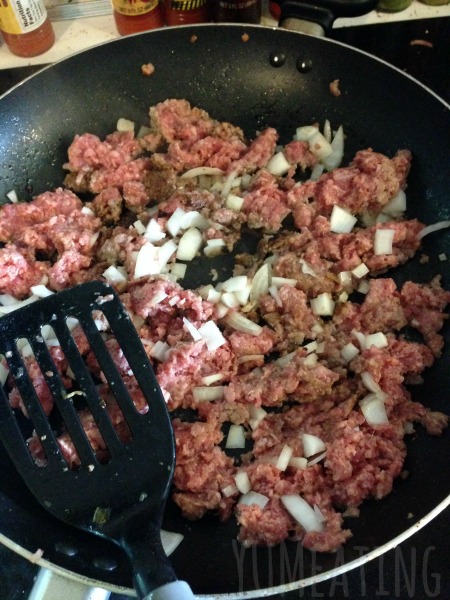 I started with some crumbled / ground Italian sausage and I diced an onion. I cooked them together until the beef was done. While that was cooking I cut the sweet peppers in half and cleaned out the seeds. I started the first layer.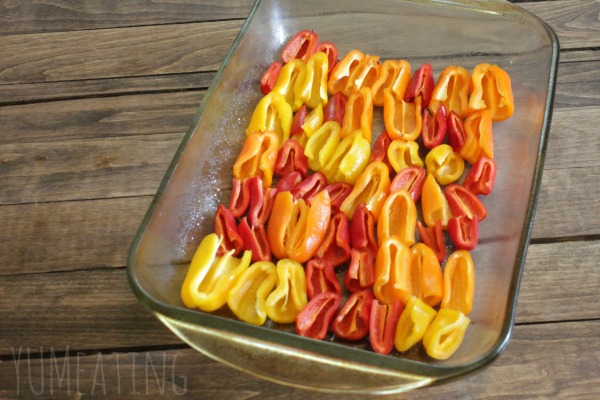 Once I got the peppers lined up and the sausage was done I sprinkled it on top of the peppers. Then, I layered on some cheese. I drizzled some homemade tomato sauce made from my homemade canned tomatoes by draining the juice and blending the tomatoes into a sauce with a food processor. I kept the tomato juice though. I froze it as I can use this for homemade vegetable stock or soup starter.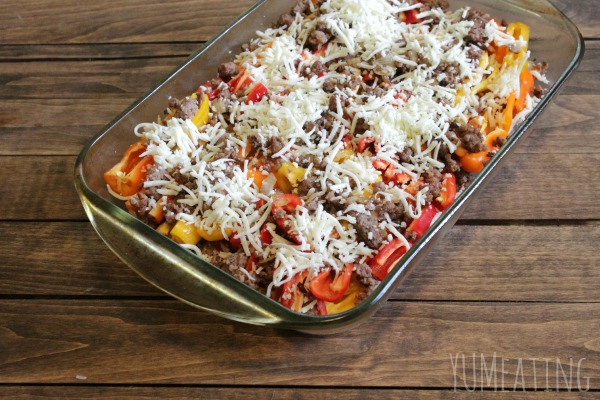 I put very little on the layers and put the majority of the sauce on the top.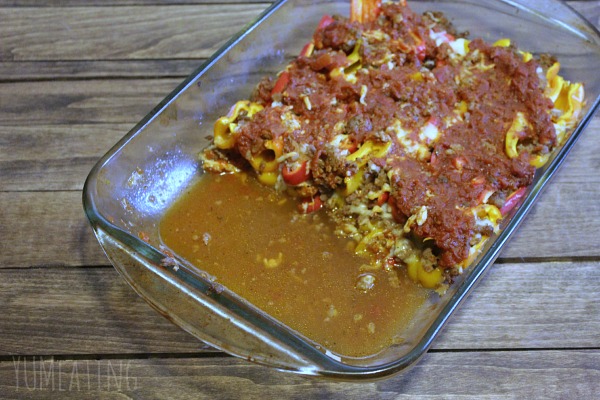 Once all of my layers were put together I baked on 350 for about 15 minutes. Just until the cheese melted, sauce was warmed and the peppers became soft but not mushy. You can cook it a little longer if you want yours a bit softer, but I like for mine to be warm with a bit of a crisp still.
It was similar to stuffed bell peppers in flavor. It was pretty amazing and made a nice healthy dinner and then I enjoyed leftovers for lunch for a few days.
Have you made any 'replacement' recipes lately; how did they turn out?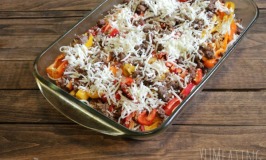 Low Carb Sweet Pepper Lasagna
Ingredients
1

bag of sweet peppers

sliced in half and seeds removed

1

bag of mozzarella cheese

1

lb

of Italian sausage

1/2

white onion

diced

Italian sauce of your choice

spaghetti, homemade tomato, canned tomatoes, pizza

Italian seasoning of your choice
Instructions
Preheat oven to 350.

Add the sausage and onions to a skillet.

Add Italian seasoning of your choice if you wish to enhance the flavor; try oregano, sea salt, pepper, garlic powder, onion powder

While the sausage is cooking, arrange the first layer of peppers in a baking dish.

Once the sausage is done, sprinkle over the top of the peppers.

Drizzle a little bit of sauce.

Sprinkle with a handful or two of cheese.

Repeat this process until pan is filled.

On the top layer pour the remaining sauce and sprinkle with remaining cheese.

Bake in the oven for 20 minutes or more depending on how you like your peppers cooked.