Hamilton Beach Saves My Morning Routine #giveaway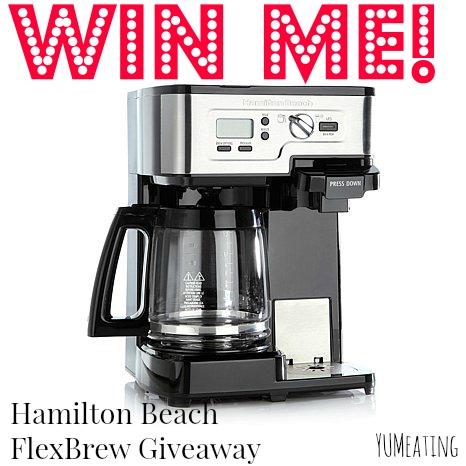 I'm not joking when I tell you guys that I have a tea pot and coffee maker obsession. I just cleaned out my Keurig and put it back in the box to let it go in the garage sale. I can't even begin to remember the last time we/I used it.  I also put my regular coffee pot out there along with our single cup coffee maker. I'm keeping the travel mug that goes with it though. Yup. Mine. All mine. 
For Christmas I received a French Press and I have been using that solely since it's arrival. I use a pretty red tea kettle that you so often see in my stove top photos. I heat my water, pour in the press and badda bing badda boom I've got coffee. I also use this same kettle to heat my water when I am going to make tea. I have another kettle under the cooktop for safe keeping in case something should happen to my red one. I have about 4 tea pots for brewing my loose leaf tea or just to use to hold my tea. I have no plans to get rid of any of those. In the China cabinet they stay.
And then this beauty arrived on my doorstep.  Hamilton Beach FlexBrew 2 Way Coffee Maker.
It is everything I could ever want in a coffee machine. It does K-cups AND a pot of coffee. What the wha???? OMG It's so gorgeous too. Good thing I have extra counter space now that I have cleaned out some of my other coffee creators. And you don't even have to buy those little K-cups. Nope. Hamilton Beach thought of everything. They sent along a little refill bowl that fits in the opening where a K-cup would go so you can use your grounds instead.
I love that there is a timer. I love that it has a digital clock. I love that you can tell it to brew your coffee bold or regular. And you know what else? It automatically shuts off when it's done – at least for the single serve. No need to worry about your coffee pot staying on as you are running out the door with your coffee. It will stay on for your pot to stay warm, but it does shut down after a while, too.
It's super simple to set up. Instructions are right on top.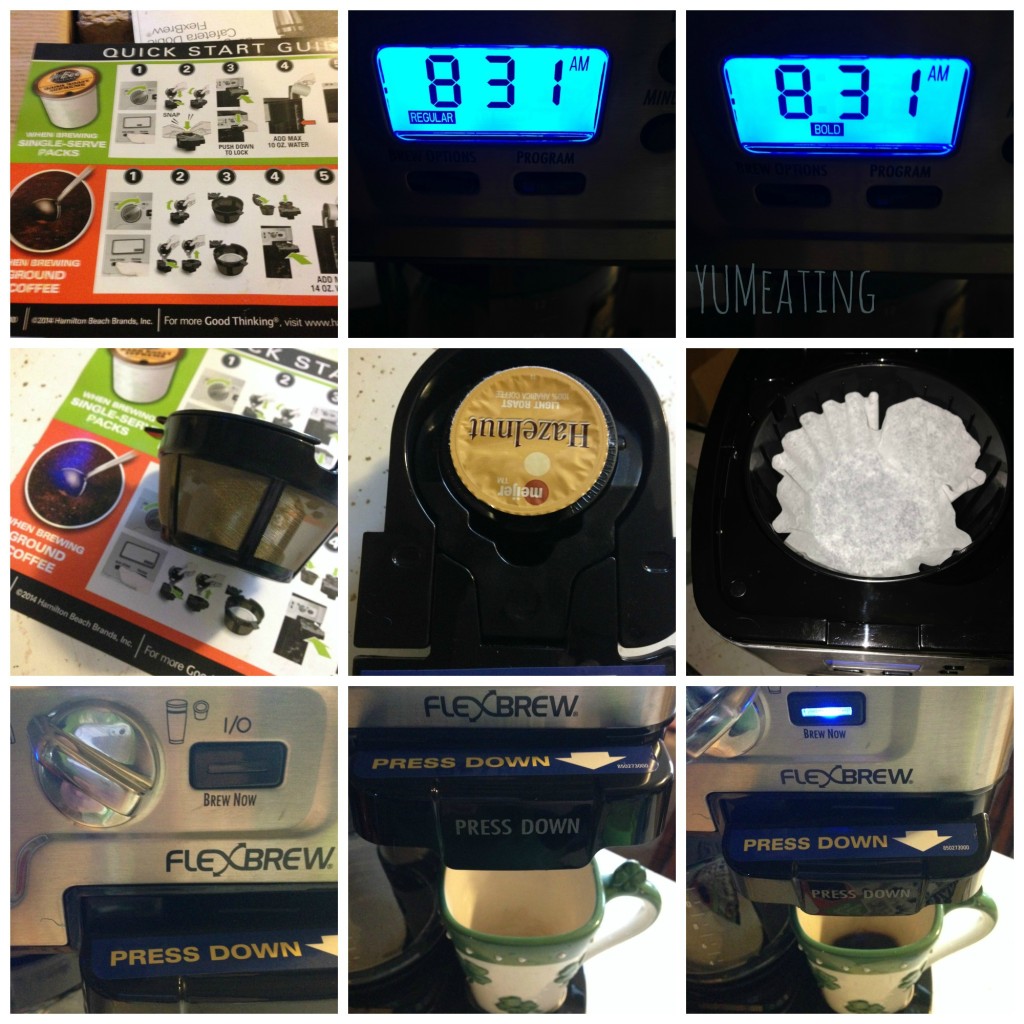 And just because I love you all so freaking much, I am offering you a change to win one of your very own. Cheers to today's #FreebieFriday
How much you love me?
Yeah. Thought so. 😉
If you can't wait for the contest, this coffee pot is available at most local WalMart stores.
Hamilton Beach 12-Cup 2-Way FlexBrew Coffee Maker, 49983, Silver/Black – Walmart.com
Good luck to all who enter.
Disclaimer: I am a Hamilton Beach Brand Ambassador. From time to time they will send me a free product to try to write about. I am not required to write positive reviews. They also sponsors these rad giveaways. Opinions are 100% all my own.