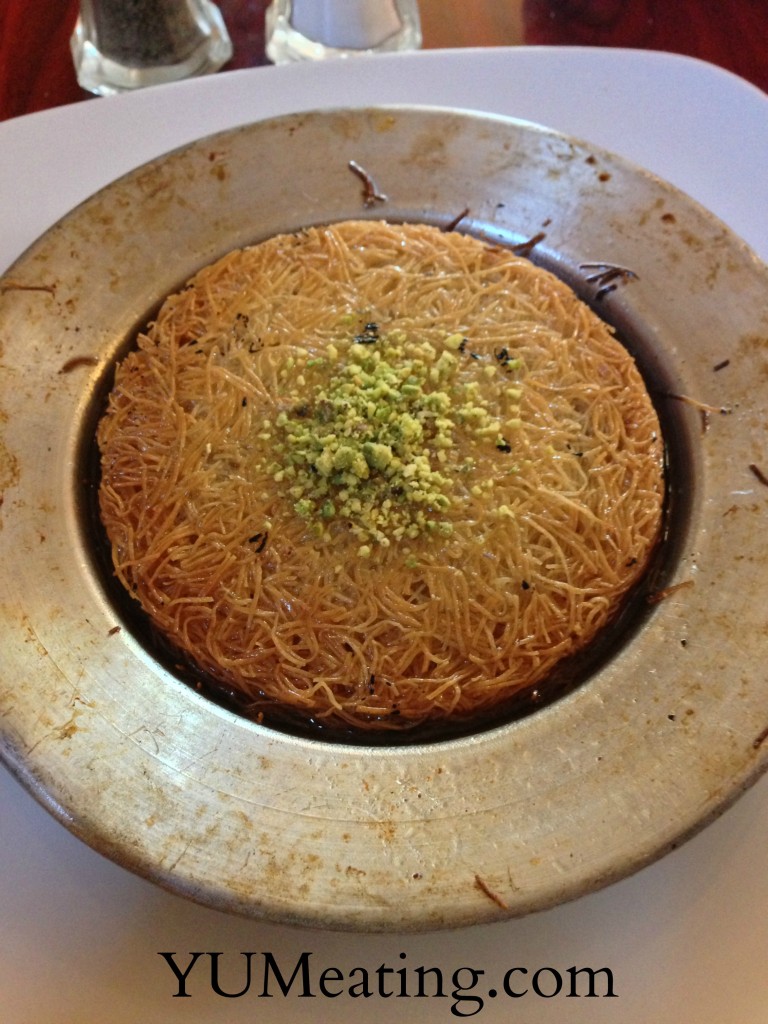 It has taken me a while to get all my posts up from the places we have eaten at during our summer mini vacation trip down to the Cleveland, Ohio area. So far I have been able to review the "Winking Lizard" and "The Melt." Now I am going to write-up a little something about a place that really blew me away. Dervish Grill. Dervish was a place we found quite by accident.  We had spent the day touring downtown Cleveland visiting the Rock and Roll Hall of Fame. Once we were done there, we went next door to the Great Lakes Science Center to tour the Titanic Exhibit. I really wanted to visit Michael Symon's restaurant while we were downtown. The place is called "Lola." Maybe you have heard of it?
Well, this place is full of interesting menu items like bone marrow appetizer, pork belly appetizer, and lamb heart entrée (not that I had any interest in that).
Sadly, eating there did not happen.
We left the museums right at 5 p.m. – on a Friday. So, traffic was already crazy because folks were wanting to get home while the rest of us just wanted to eat. But, no one was going anywhere thanks to the road construction. By the time we found our way the alarm went off to let us know we were almost out of gas and  we realized we would have to pay $10 to park and walk some miles, I made the call to try again another time (insert tear here).
So, we got back on the express way, took the first exit back off, stopped at some random gas station and I got on Yelp. I don't use my Yelp too often since I opened my FourSquare account, but in situations like this I find Yelp to be a much more useful tool.
As I scrolled through Yelp, I started to look for things that were not commercial and not something I was easily going to find back home. That is how I found Dervish Grill. While I do have Mediterranean food about 30 minutes away, Turkish food is a little further of a drive. The photos were really cute and the place was just around the corner.
And, by just around the corner, I mean a little community off of Cleveland called Tremont that was the neatest little "village" (for lack of a better word) and I absolutely enjoyed my stay. It was very modern and welcoming.
The Dervish Grill building reminded me of an old downtown building that had been remodeled where the business was downstairs and loft apartments took over the space upstairs.
We did enjoy the Mixed Grill for dinner which provided us with more than enough food for two people. There was a platter of Lamb Adana, Doner "Gyro," Chicken Shish, Shish Kebab, Rice Pilaf, and Bulgar Pilaf. We also ordered A mixed appetizer which contained hummus, baba ganush, ezme, eggplant with sauce, lebni, and tabouli. The husband just had water. I tried a Turkish red wine called Villa Doluca Red, which was actually quite nice.  For dessert we shared Hot Kadayif which is what you see in the photograph. I used my iPhone because I was enjoying my meal so much I did not want to draw too much attention.
The staff was amazing. I loved that I sat on pillows instead of chairs. It was so relaxing and welcoming.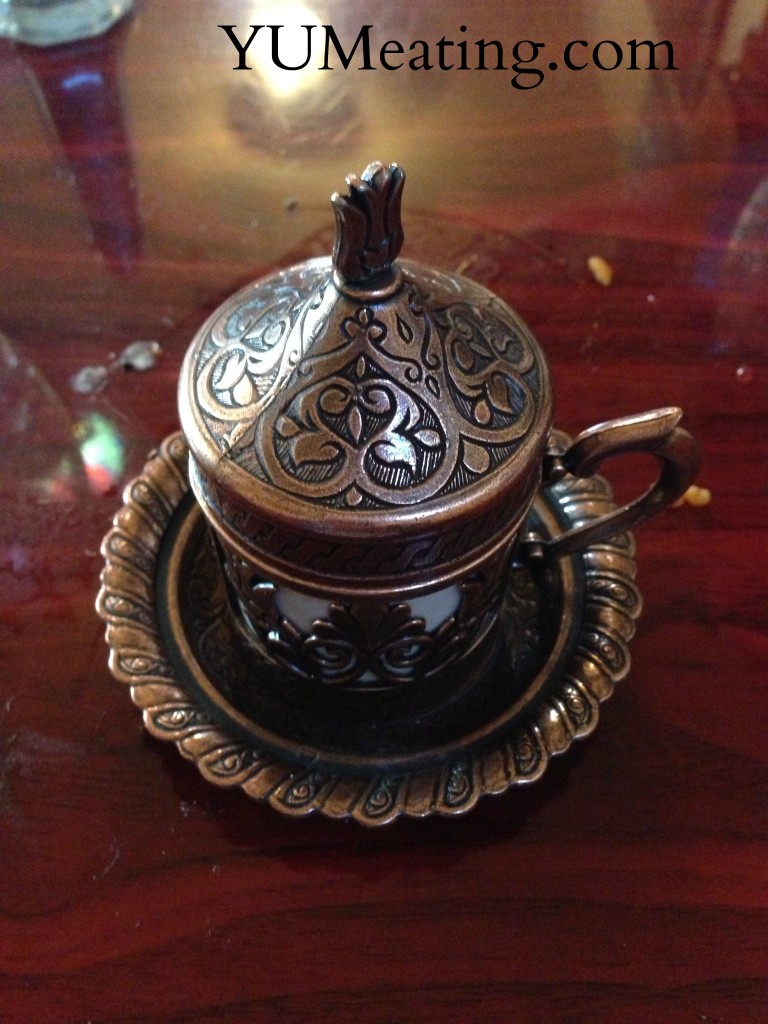 My husband had some Turkish coffee and he said it was amazing. I adored the cup and saucer it was served with.
Despite not being able to go to Lola's, the Dervish Grill was an excellent and welcoming alternative.