Kicking it at the Cabin at Clear Lake Resort | West Branch, MI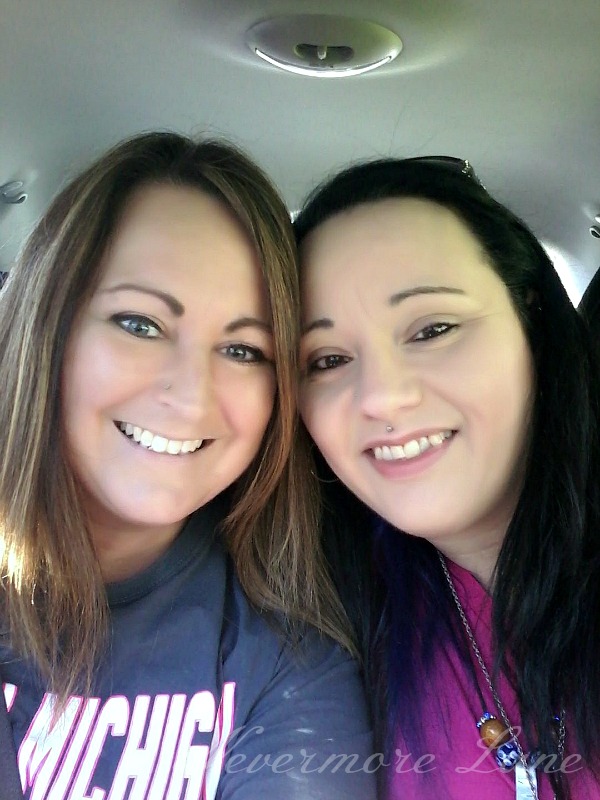 I am so excited ! Spring has finally sprung and we are heading in to summer here in Michigan!!  I was able to hit the road with one of my besites, Kelly. Those of you who have been around for a while might remember that she and I hit the road this time last year heading up to Cedarville, MI in the UP. You may have also noticed that the boy bestie and I had a falling out right before Christmas Even though he and I still are not speaking, I was able to continue the friendship with his mom and sister. (The Cedarville cabin belongs to his mom.)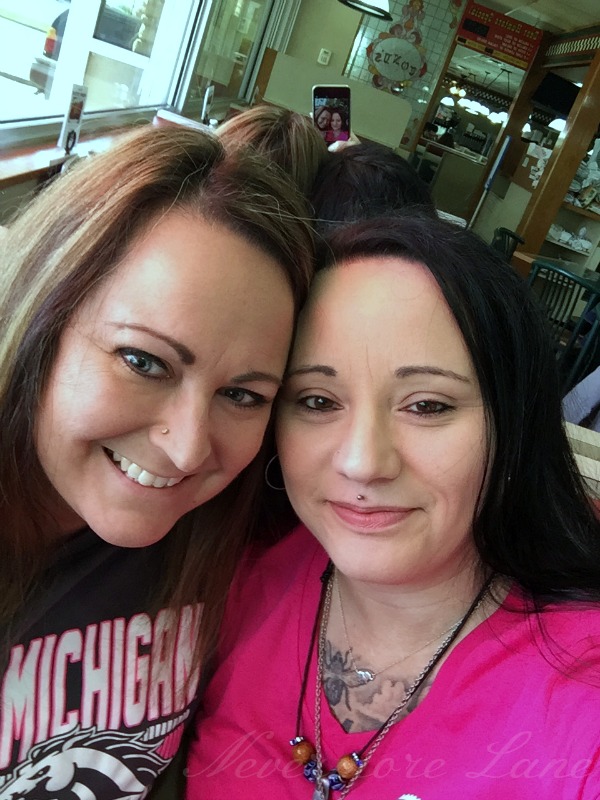 Our first stop was breakfast in town at the famous Tony's restaurant for the larger than life portions.  It seems like everything comes with a pound of bacon. LOL I have been coming to Tony's since I was a kid. You always have to stop when going through town 😉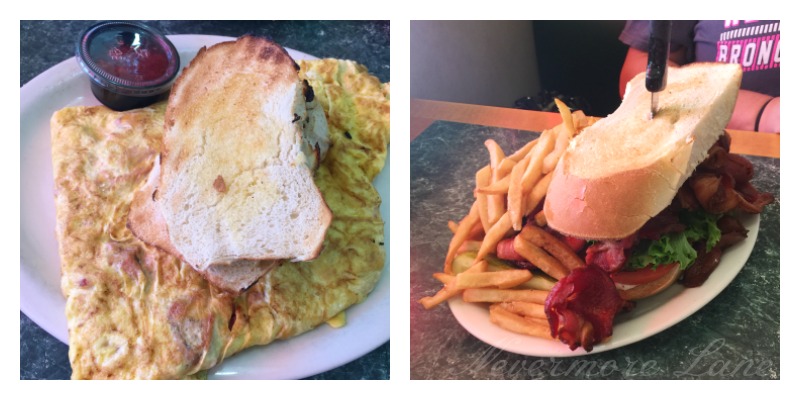 We both immediately asked for boxes. I cut my ham and cheese omelet in half along with one of the pieces of homemade bread. Kelly took off a lot of her bacon and packed it up. We happily ate our food and hit the road.
Our next stop was to the city to get some bestie tattoos. This was my 2nd tattoo in 8 days. The first was my warrior Project Semi Colon tattoo. These bestie tats were seriously last-minute and we were both shocked and how quickly we had made the decision. For anyone who follows me on Instagram you might see our slight addiction to Angry Orchard every time we hang out. Most know that I am a Guinness or Jameson's girl, but when I hang out with Kelly, it is all about the hard cider. At least, until summer when my Summer Shandy addiction kicks in.
While I was looking through simple bestie tattoos for some ideas, I came across some tiny apples and I thought how funny it would be that we got apples for our Angry Orchard addiction. She was 100% down for that idea, so I started to look at some designs. That is when I came across the heart-shaped apple. We called a few tat places, found one that would take us as a walk-in, left Tony's, and off we went to Old Town Tattoo in downtown Saginaw, MI.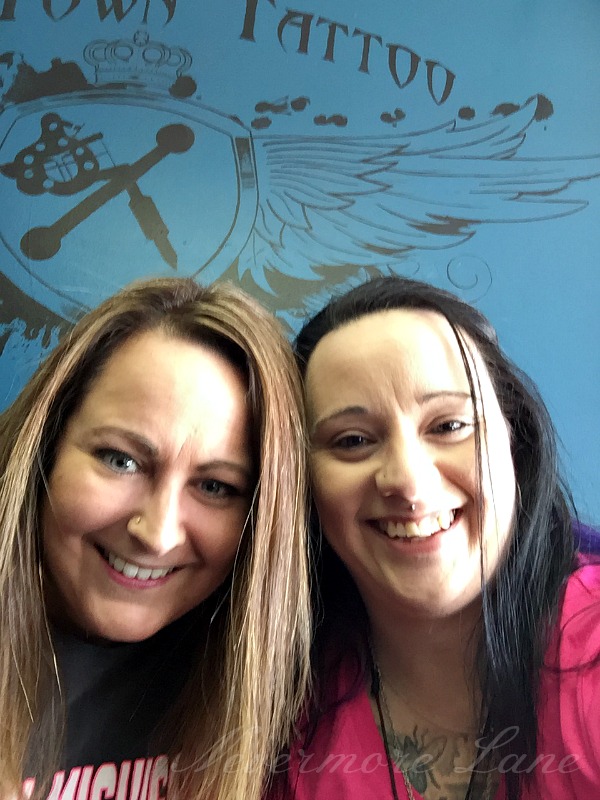 We were in and out with no problems. I can slowly feel my ink and piercing addiction returning.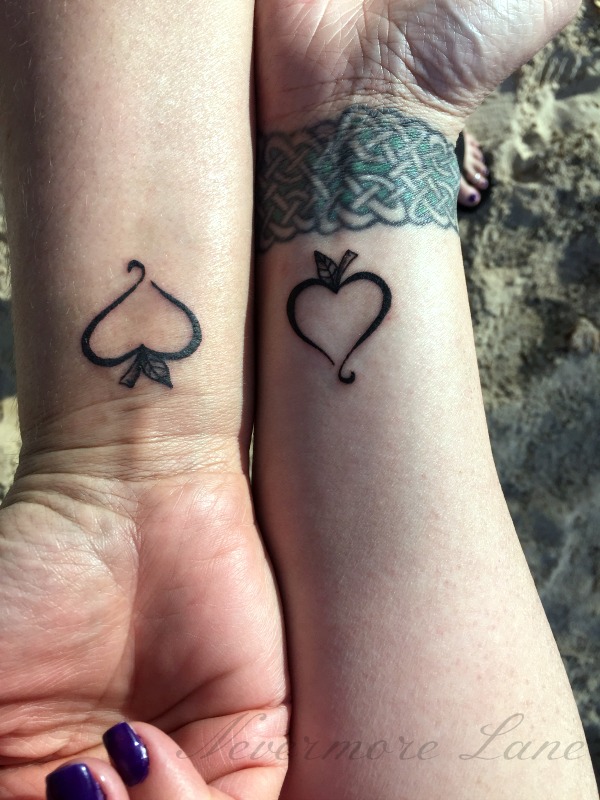 Once we were done getting inked, we hit the road for the hour drive north to West Branch, Michigan.  We landed at a little place called Clear Lake Resort with our own little cabin.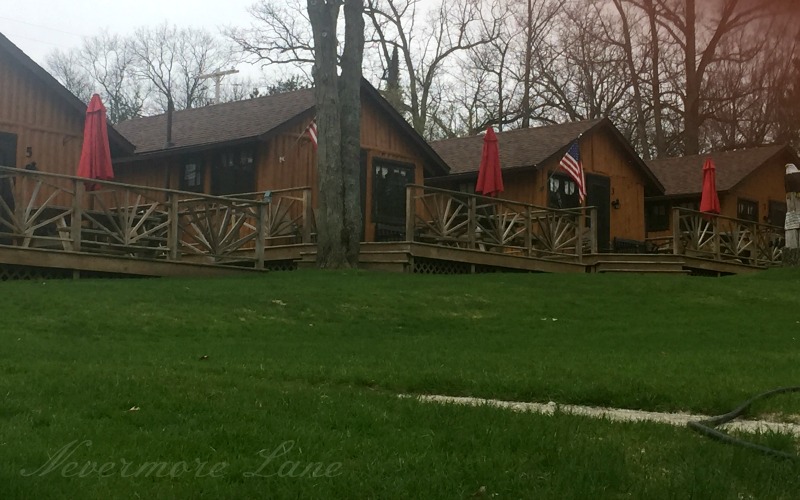 While the weather for this time of year wasn't all higher temps and summer fun, we did make the best of it. Flip flops and hoodies go hand-in-hand this time of year.
So what did we do?
Absolutely nothing! 
And I loved every minute of it. It was exactly everything I needed.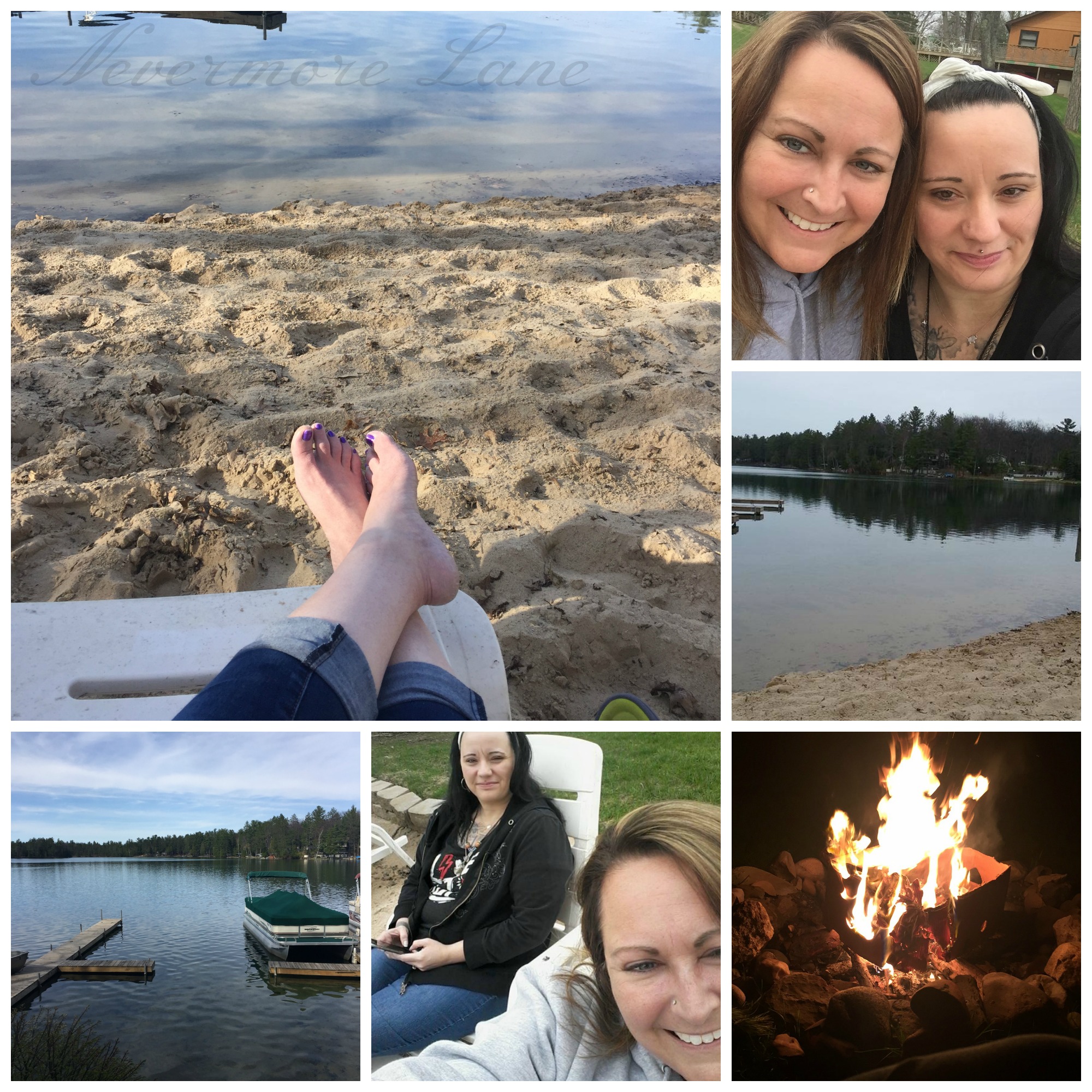 Sometimes all you need is a few days to unplug and hang out with your bestie enjoying nothing more than nature and each other's company.
As for those Tony's leftovers, we shared the omelet, bacon and toast the following morning for breakfast 😉
What's your favorite bestie time?
INFORMATION
Check out AirBnB for your next travel experience.
Old Town Tattoo on Facebook.
Clear Lake Resort website and Facebook
Disclosure: The AirBnB link is a 'invite friends' link, not an affiliate link. I am not anyway affiliated with AirBnB and I am not being compensated for this post.